Xavier Humphrey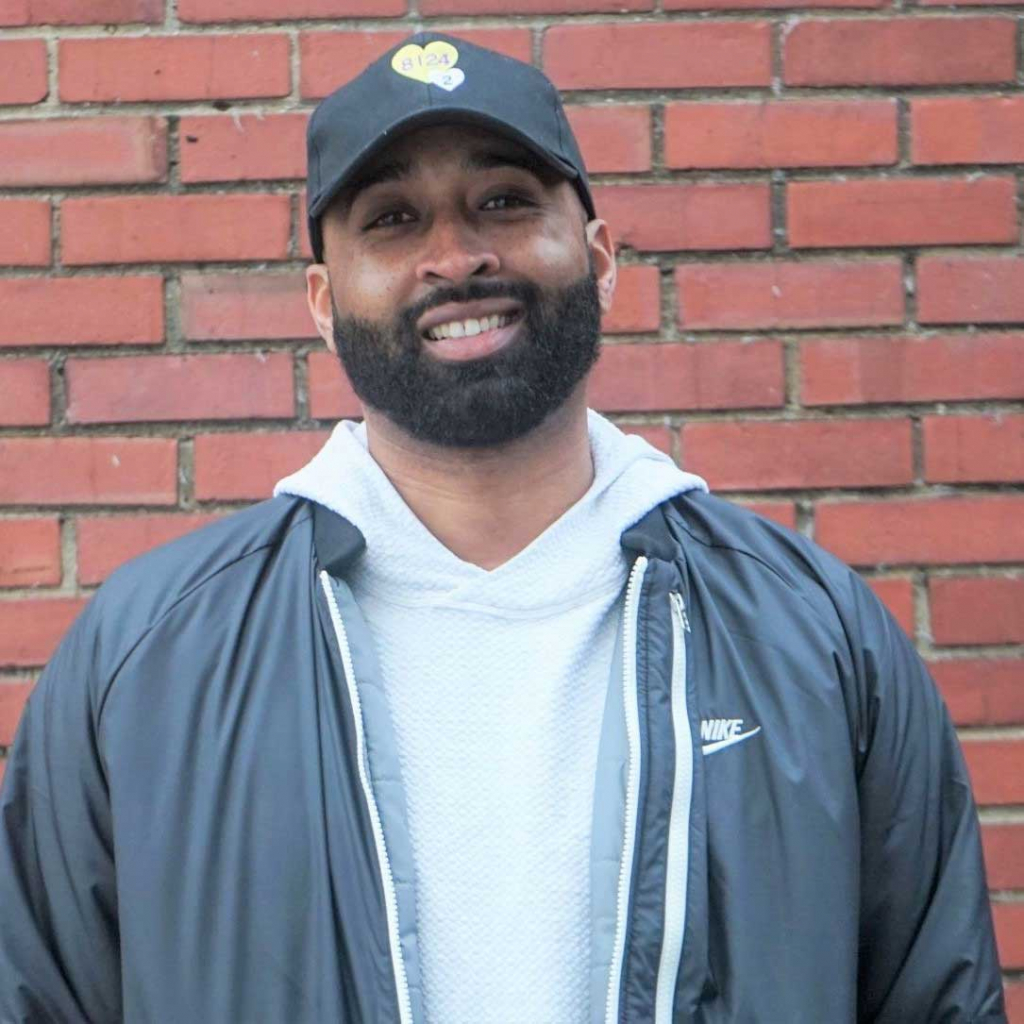 Xavier traded a Kelly green basketball jersey for maroon and gold one and he never regretted it!
After high school, Xavier moved from his hometown of Raleigh, NC to Huntington, WV to play basketball for Marshall University. "I played there for two years and enjoyed my time there, but I was looking for a different experience both academically and on the court."
"Noah Fisher, one of my closest friends at Marshall, asked if I wanted to go with him for a campus visit at the University of Charleston. I wasn't in Charleston long before I realized it was a no-brainer that I should come to UC."
"My experience at UC was great. I loved the smaller campus that allowed you to get to know everyone within the first week.  And, of course, I loved playing basketball there."
Xavier was an accounting student for three years, graduated in 2014, and then stayed an additional year to help coach the basketball team with Coach Dwaine Osborne. "Coach Osbourne and I remain close. My senior year was his first year coaching at UC, and the inaugural year of the Mountain East Conference. That year, we won the MEC conference championship against West Liberty with a buzzer beater basket (shot by Xavier)! We were the first team in UC history to ever win a MEC title. Nobody can ever take that title, it's not a record that can be beat. It was the cherry on top of a wonderful three years."
"Xavier was instrumental in leading the Golden Eagles as a senior.  He did that on the court evidenced by being named an All-American, but he also did it off the court through his leadership influence on everyone within the program, as well as others throughout campus.  I am so thankful to have had the opportunity to coach Xavier and win a championship with him." –UC Men's Basketball Head Coach, Dwaine Osbourne
Although Xavier graduated with an accounting degree, his career has followed a path in the marketing industry.  "It was an accident that I ended up in a marketing career! I was exploring law school at one point but, I could see what kind of debt some of my friends who were in law school were getting into and I didn't want that situation. In my last year at UC, I took a marketing class as an elective and it opened my eyes to how cool marketing could be. My professor introduced me to the idea that you can do marketing in anything, including athletics.  I'm grateful because now I have experience in marketing with athletic teams, the entertainment industry, and retail!"
Xavier left UC and accepted roles in the marketing departments of Duke University, the University of Kentucky, and Iowa State University – staying approximately two years with each school. He worked specifically with the athletic programs to increase ticket sales, promote games, and strengthen their digital marketing strategies.
For Xavier, a highlight of that time in his career is earning his master's degree in kinesiology, which he completed at the University of Kentucky in 2018. "My former boss and mentor at Duke University really encouraged me to get my master's degree. It was a great opportunity to meet people in different professional fields and learn with students in different stages of life. I think it set me apart from other people applying."
The most recent institution Xavier lent his talents for collegiate athletic teams marketing to was Belmont University in Nashville, TN. He served as Director of Marketing, overseeing all varsity sports. "It was different going from a school that has 15-20,000 students to one that has 4,000. It was totally different but fun."
"Although I will always love college athletics and really enjoyed my time working with each of those teams, I decided I wanted to try something new." He stayed in Nashville and started working with iHeart Media as the Director of Digital Strategy.  He was involved with the marketing strategies of festivals, award shows, and sponsors.
Currently, he and his fiancé are in Seattle, and he has taken his marketing knowledge and skills to the grocery retail industry as the Performance Media Director with Kroger.  "Any marketing for Kroger that you see on billboards, television, digital apps, etc. comes through our department."
The future is bright for this marketing expert, and he hopes to take on a senior vice president role at some point in his career.  For now, he and his fiancé are busy planning their 2024 wedding.
"UC is a small university with a big-minded goal. No matter how small the classes are, or campus is, students can come out and be successful.  I'm so glad I went there, and I would do it all over again. It helped shape me to be who I am today. Playing under Coach Osbourne helped give me the confidence to go after jobs I never thought I could go for and I am so thankful."