Rajeeva Serasinghe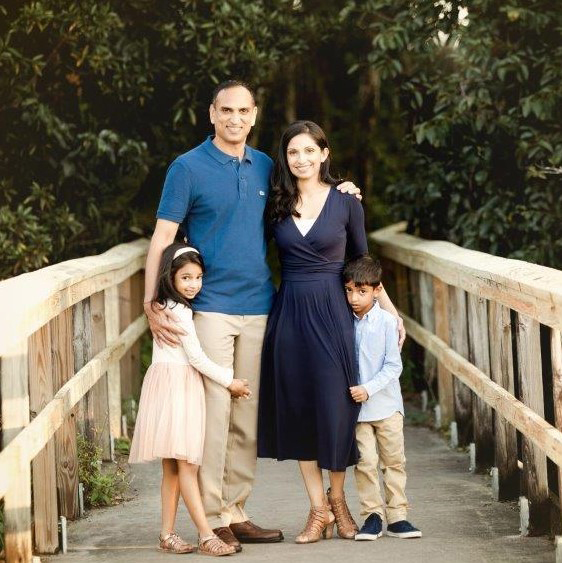 Rajeeva came to UC as an international student from Shri Lanka.  "I knew I wanted to attend college in the United States. I worked with an organization that handed me a very thick book of colleges and universities with instruction to choose twenty to apply to.  At the time, the song "Country Roads" was very popular in Sri Lanka. So, five of the twenty schools I chose were from West Virginia. UC offered a diverse campus and appeared to be a welcoming community for international students, I picked Charleston!"
As a Welch Colleague, he was active in the International Student Union, Kappa Delta Rho fraternity (treasurer for two years), and Order of Omega organizations.  He also served as a student ambassador (giving tours for prospective students) and as Resident Assistant the last three years he was on campus. "Being an RA in Cobb and Dickenson Halls really gave me a lot of responsibilities and I saw it as a privilege to have those responsibilities," says Rajeeva.
In addition to keeping things in line at the dorms, he also held a spot on the swim team during his freshman and sophomore years.  All his effort to make the most of his college experience was recognized when he was named one of the Most Outstanding Senior of the Year award recipients.
In 1999, he graduated with a degree in accounting and finance and passed the CPA exam.  Then, he stayed on campus for an additional year to earn his Computer Information Systems degree in 2000.
When asked what drew him to finance, Rajeeva answered, "Seeking a career in finance was intentional.  I have always had an interest in business affairs, communication in businesses, and how businesses evaluate their finances. I believe it is important to have a strong financial foundation to build upon."
After graduation, Rajeeva made a move to Washington, DC. "Although I really enjoyed the small town feel in Charleston, I wanted to move to a larger city because I thought it would provide more opportunities in both my career and social life.  After passing the CPA, I applied to most Big-4 companies, Deloitte, Ernst & Young (EY), PricewaterhouseCoopers (PwC), and KPMG, in major cities that are within driving distance from Charleston so that I could drive to the interview and avoid airfare and hotel costs.  Deloitte LLP in Washington, DC was one of them. Deloitte hired most of their full-time staff through their internship program, however, they gave me an interview.  I joined Deloitte as an audit assistant and every year I moved up through the ranks. I audited several major organizations in the area over the years including Sprint, World Bank, Export Import Bank, Maersk and Fannie Mae."
Rajeeva enjoyed accounting but wanted to broaden his career prospects and find a future role that would have more responsibilities.  Therefore, he pursued his MBA degree from the University of Maryland and graduated in 2007.
During the second half of his tenure with Deloitte, Rajeeva held the title of Senior Manager.  This position would result in relocating to work in Hyderabad, India; New York City; Stamford, CT; and Miami, FL.  He worked for Deloitte for a total of fifteen years.
Although Miami would be the last stop for Rajeeva as a Deloitte employee, he and his wife, Kalani, and their two children settled in Miami as his career progressed.
Before joining Blink in November 2020, he worked in auditing and accounting consulting roles.  He is now the Director of Accounting for Blink Charging.  Blink is an industry leader in public electric vehicle charging equipment and software.
"I was very happy to make the move to this management role that goes beyond just accounting.  I am involved with mergers, acquisitions, banking, and all aspect of the company's finance function. Plus, we are doing something to help the environment.
Even as a young boy, I had an interest in the sustainability of our environment.  This industry has huge potential and I want to be part of the effort to make transportation cleaner and influence the environmental sustainability.  Without proper charging availability, we can't have electric cars.  I am excited about the future of Blink."
Rajeeva shared that UC gave him opportunities beyond what he expected. His college experience helped build his self-confidence and be better with connecting to people. "UC was very diverse, there was always happy and healthy dialogue on campus.  I take what I learned then and apply it now as a leader in my company. We need to get the word out about how great UC is!"
We couldn't agree more! Congratulations on all your success, Rajeeva!