Lisa Pack, '85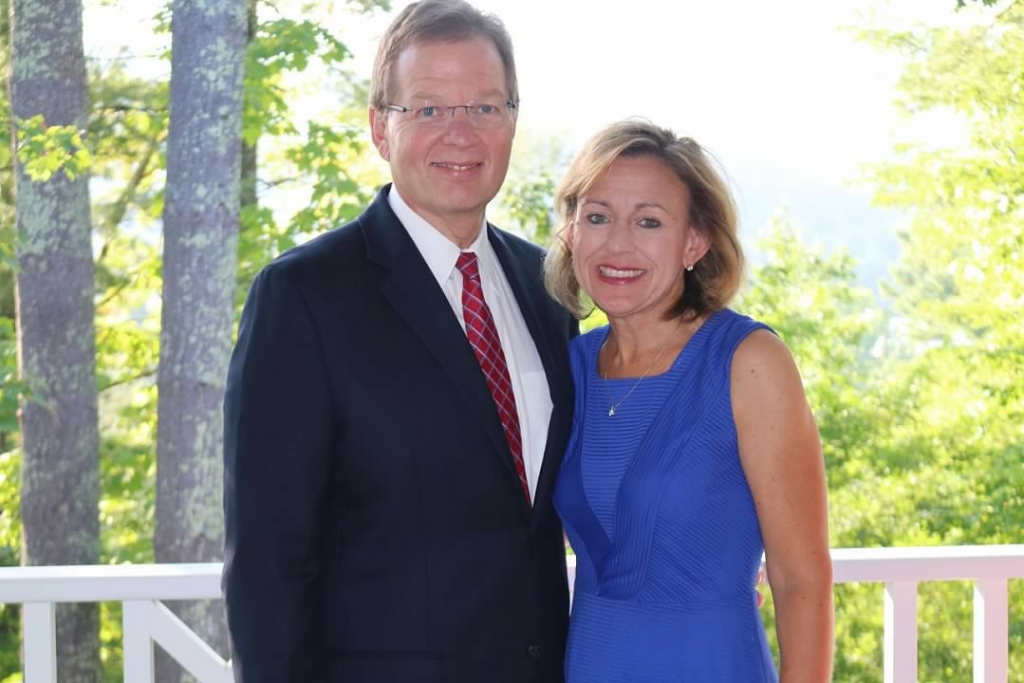 Lisa and her husband, Larry, are West Virginians through and through. They both grew up in the eastern part of Kanawha County, attended West Virginia colleges, raised their family and had careers in Charleston, and are now giving back to West Virginia students.
We had a chance to chat with our alum, Lisa ('85), and she shared about her experience at UC and why she finds it important to give back.
"I grew up in the small community of Winifrede Hollow and graduated from East Bank High School. My love for accounting started in high school with a wonderful accounting teacher who was a mentor and friend to many students. I was not brave enough to go far away from home for college, so I decided to commute to UC.
"Many students at that time were commuters, and I enjoyed our time on the lawn and in the student lounge where the Pac-Man machines were always busy. I had a wonderful experience with great teachers. Professor Suzanne King was one of my favorite instructors and played a big role in reassuring me that accounting was the right major for me."
Before graduation, Lisa had worked for Herman and Cormany Certified Public Accountants, A.C., so it was natural to move into a full-time position immediately after graduating. "I felt very well prepared for my career thanks to UC. I worked full time in accounting until our triplets were born and then another five years part time. Then it was best for our family for me to be a stay-at-home mom. I really enjoyed staying busy with all their activities and being involved with their schools."
Larry, also an accounting major, graduated from West Virginia Institute of Technology.  During his business career, he and Lisa co-founded their accounting firm, Pack Hawley Lambert and Burdette, and later, he co-founded Stonerise Healthcare. In 2020, he was elected to the West Virginia House of Delegates and currently serves as a senior advisor to WV Governor, Jim Justice.
Scholarships helped make college affordable for Lisa and several of their children and now they are paying it forward. "When it was time for our triplets to explore colleges, we visited over 25 schools.  It was a reminder of how exciting the college experience is and how life changing it is for students.  It also opened our eyes to how expensive it can be and how stressful it can be working through the admissions and financial aid process. That is why we decided to help students from WV attend UC.
"Larry and I both graduated from East Bank High School (which combined with Dupont High School to become Riverside High School in 1999). We feel that the students in that part of the county sometimes get overlooked and we wanted to give back to our childhood and college roots. Many students think college is too expensive but once they grasp all the scholarships and funds that are available, they realize it can be affordable. Sometimes it is just that little bit extra that pushes a student to decide to attend a school. We wanted to give back in this way so that students who needed assistance may get that extra push and be able to attend."
In 2021, Larry and Lisa worked with UC Vice President of Development, Gail Carter, to establish the Pack Family Scholarship. "Gail gave us a lot of good ideas on how to establish the scholarship and was great to work with."  The scholarship is awarded to a Riverside High School graduate with a GPA between 3.2-4.0.  It remains part of their financial aid through the completion of their undergraduate degree.  By 2024, four students will have been awarded the Pack Family Scholarship.
"It has been so rewarding to see it all come together. Last year, at the Scholarship Luncheon, I got to meet one of the students that received our scholarship and is now in the nursing program at UC.
"I think there is no better investment than our children and to give back in a way that jumpstarts their future and hopefully plants it in WV. Being a mom is one of the greatest joys of my life and I've loved being able to be involved again at UC and hopefully make an impact on other youth in our area.  I know that the students will get a lot of one-on-one attention and a wonderful education at UC."
Lisa also gives back her time as she is a current member of the UC Board of Trustees.  Thank you to the Pack Family for their generosity and commitment to giving UC students a meaningful college experience.
---