Sarah Levine
Profile: Sarah Levine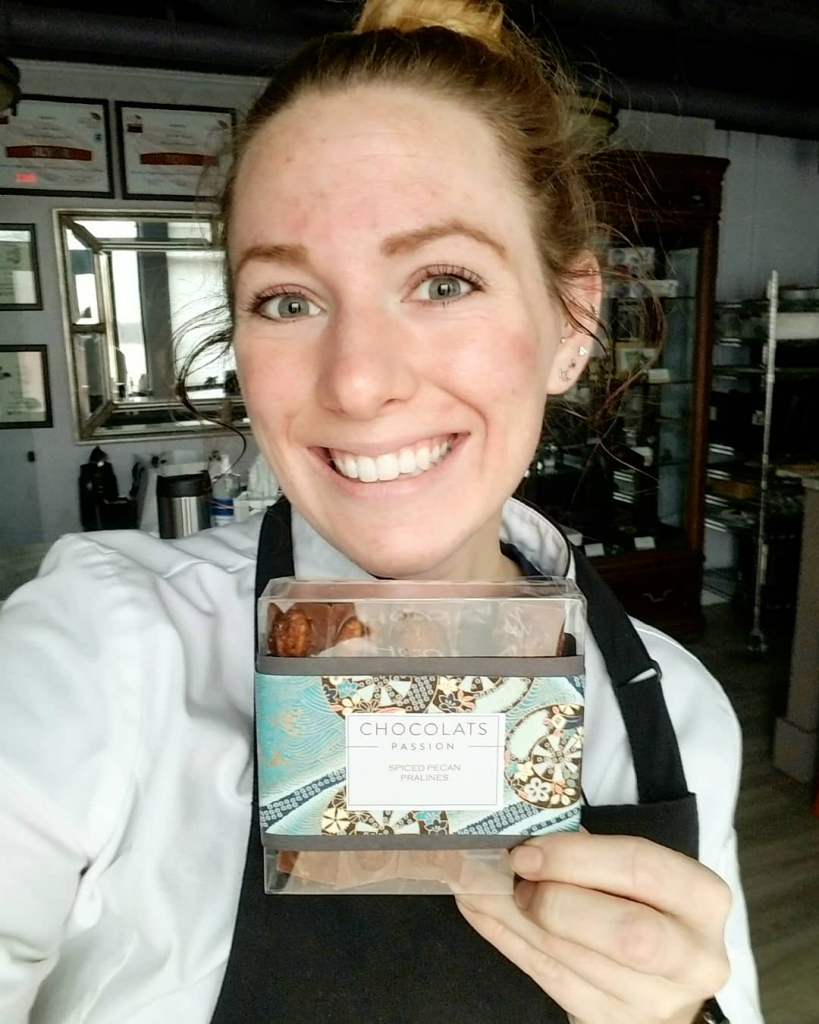 Sarah Levine is a 2015 UC graduate from a very small town south of Buffalo, New York called Allegany. "There is a very strong sense of community there, everybody knows everyone. I spent most of my summers away at camp or traveling," remembers Sarah. That instilled a lack of fear of going somewhere she didn't know anyone. When it came time to go to college, she knew she wanted to go somewhere new. "UC had a table at a local college fair, and I was intrigued by farther away places, so we set up a visit. I really liked UC because it felt cozy. It was a small college where people would know each other, but you could easily escape into a city setting or a more outdoorsy atmosphere," said Sarah.
She found out she had received the Welch Colleague Scholarship via a phone call from Dr. Ed Welch himself. Sarah shared the moment, "My mother had answered the phone and when she realized what was happening, she yanked me out of the shower to talk to him. I distinctly remember my parents standing across from me as I accepted the scholarship from the president of the university while in a towel with dripping wet hair. Receiving the call from Dr. Welch personally really reinforced the sense of community that I had felt during my visit and secured my decision to attend UC."
In the Spring of 2015, at the end of Sarah's 4-year undergraduate experience, she felt overwhelmed by not having a solid plan for what she wanted to do after graduation. "The great and fabulous Nicky Bell (UC Health Promotion Program Director) helped me realize that my love of baking could be turned into a career and she encouraged me to apply to the Culinary Institute of America," said Sarah. She was accepted to the CIA the week of graduation and moved there that winter.
Students can choose to take a savory or pastry track at the CIA, Sarah chose to take the baking and pastry course. Sarah shared, "My mother jokes that it was my destiny to be a pastry chef because the day she brought me home from the hospital, she talked me through the process of baking some pecan butter bars while I sat in my carrier."
In March 2020, Sarah was hired at Chocolats Passion, a small specialty chocolate shop in Portland, Maine. As part of her earning the title chocolatier, she had to create a new confection. She created a type of chocolate, referred to as a mendiant. The inspiration for the mendiant came from cookbooks. "I have hundreds of cookbooks that I use for all different recipes to ensure I get multiple aspects. I tend to pull every book I think will be relevant, sit on my floor, and open them all up to the appropriate pages to compare. I knew I wanted to add something spicy to the selections we had at the shop," said Sarah.
Spicy isn't usually a very French flavor profile, so she knew it needed to have a lot of balance, which was a main reason to use milk chocolate. Nuts, used in any form, are very traditionally French, so that posed as another component. "I checked through my favorite chocolate book, written by my chocolates chef at the CIA, and stumbled across some recipes that I thought could work and started creating at the shop," reflects Sarah.
After a few very unsuccessful attempts, she decided to try a version of pecan pralines with some chipotle mixed in. Once everything came together, and she and the team were happy with it, her chocolate went into the case for sale. This was her first creation for the shop.
It was so good, the shop owner decided to enter the spicy mendiant into a competition. The Northwest Chocolate Festival and Alliance is the top show for chocolate in America, one of the best shows in the world, and is considered the industry standard for artisan chocolate. There were more entries in the competition that year than ever before, with entries from all over the world in different categories. Sarah competed in a category that had the most entries, yet hers was the only silver award given in the category. (The only other winner in the category received a gold.)
Congratulations, Golden Eagle!
You can shop for Sarah's creation at www.chocolatspassion.com.
---