Frank Kirkland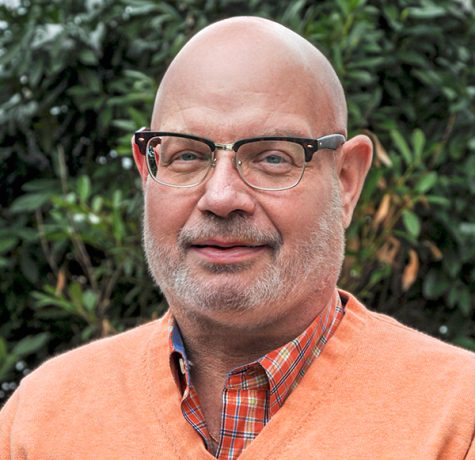 Frank Kirkland was raised by his aunt and uncle in South Charleston, WV.  Although he had considered attending college outside of West Virginia, health concerns around his aunt and uncle swayed him to stay closer to home.  "I had always heard great things about Morris Harvey College and was happy to be accepted."
"When I came to Morris Harvey, I was part of the honors program and took high level classes with students from New York and New Jersey.  Making friends from that part of the country, learning about them, and traveling with them to visit their families helped to expand my thoughts on different types of people." Those experiences combined with a psychology class with Dr. Paul Susen is what motivated Frank to change his major from religion and philosophy to psychology.  "I really felt that psychology was a great fit, I found myself very interested in all the areas of psychology and how it effects human behavior."
"One of the most memorable experiences I had while at Morris Harvey was my semester in Rome. Right around the time the school was changing names, my uncle had recently passed, and they started a program called Semester in Rome. I applied and was one of the first student groups to go! There were three or four of us that went from MHC and we were students of the American College of Rome. It was just an amazing experience."
"When we came back from Rome, I moved on campus and was able to be fully immersed in campus life. In addition to being a member of the Psychology Club, I was a Sigma Phi Epsilon brother, a member of Pi Gamma Mu, a Golden Lamp of Delta Zeta and honored as a Who's Who in American Colleges and Universities student. I was even on the Student Activities Board when we brought Pablo Cruise to campus for a concert."
After Frank graduated, he took his first job at Spencer State Hospital (WV). "I really enjoyed working with the individuals in the psychology department and being part of the unit for mental illness.  When we learned the hospital would be closing, my supervisor, who was a psychologist at West Virginia University, suggested that I apply for graduate school, and I did."
"One of my graduate school requirements was to do practicums two days a week. I did mine at a local developmental disabilities center, working with folks coming out of institutions, early intervention for children, etc.  I just fell in love with the developmental disability patient population.
"I then had to do a full-time internship. I was able to complete that in Cape Cod at the May Institute, a school for kids with autism. That was a wonderful six months."
"I graduated with my master's in psychology from WVU in 1985 and went to work at Marshall University in the autism training center. I worked with autistic children and their families, helping with educational and behavioral programming. I also helped those families and the student's teachers learn how to deal with the child's behavioral issues."
Frank moved on from Marshall but stayed in the Huntington area for another year to work with VOCA, an adult services program, and managed two group homes.
In November of 1989, Frank started his work with the state of West Virginia.  He held roles in the WV DD (developmental disability) Council, the WV Division of DD, and the Office of Behavioral Health Services.  He was with the state for over nineteen years, spending the last eight years as the Director of the WV Division of DD. He had worked on the plan for the state, distributing federal grants, stimulating DD services, and more.
Frank then took his talents to influence positive change for the DD community in other states. Through a colleague, Frank learned of an opportunity in New Jersey and became Assistant Director in the NJ Division of DD for three years.  "Unfortunately, when you are at that level in state government, you are serving 'at will'. So, with a new governor's administration in place in January 2011, I was looking for a new job. I ended up back in Maryland as the state DD director through 2014 then I relocated to Georgia. I was the Assistant Director of the Georgia DD Division for a little over two years when I began to feel very frustrated with the bureaucracy that comes with state government. So, I chose to move to the private sector."
Frank went to work for RHA Health Services, LLC as the Director of Operations.  He lived in Atlanta and managed over sixty group homes located all over the state. "The travel was getting to be a bit much and I was approached with an opportunity to come back to Maryland in 2019. Now, I'm at The Arch"
His title as of January 2022 is Vice President of Quality Supports at The Arc of Baltimore. "I supervise our operations that monitor what we do internally.  We make sure the programs are following the rules and regulations, deal with any incidences, work with our licensing agents, making sure everything is in place for annual certifications, supervise our internal case managers, and manage our nursing contracts. Currently, I am part of the team leading the effort toward a new accreditation process and working with the state on a new billing system. My goal is to help The Arc become more person centered and be accredited through CQL, improving our services that we provide to over 1,000 individuals."
"The most rewarding part of my job is witnessing the individuals we help being treated as real people.  For a long time, society did not view people with disabilities as 'real people', we institutionalized those with disabilities and had an attitude of 'they can't do things'.  But I have been part of organizations that help children and adults grow and have jobs and relationships like everybody else.  For example, we have a LGBTQ group here at The Arc. It's really cool that we are able to help support them when 20 years ago that would not have happened.  To see them grow and develop and make the connections with them and their families is very special."
In his free time, Frank likes to bike, spend time with friends, travel, and go to one of his favorite beaches, Rehoboth Beach in Delaware.
Thank you, Frank, for living out the Community Involvement pillar of the UC Mission.  Your career has had and will continue to impact the lives of the DD community.
---