Glenn Kirk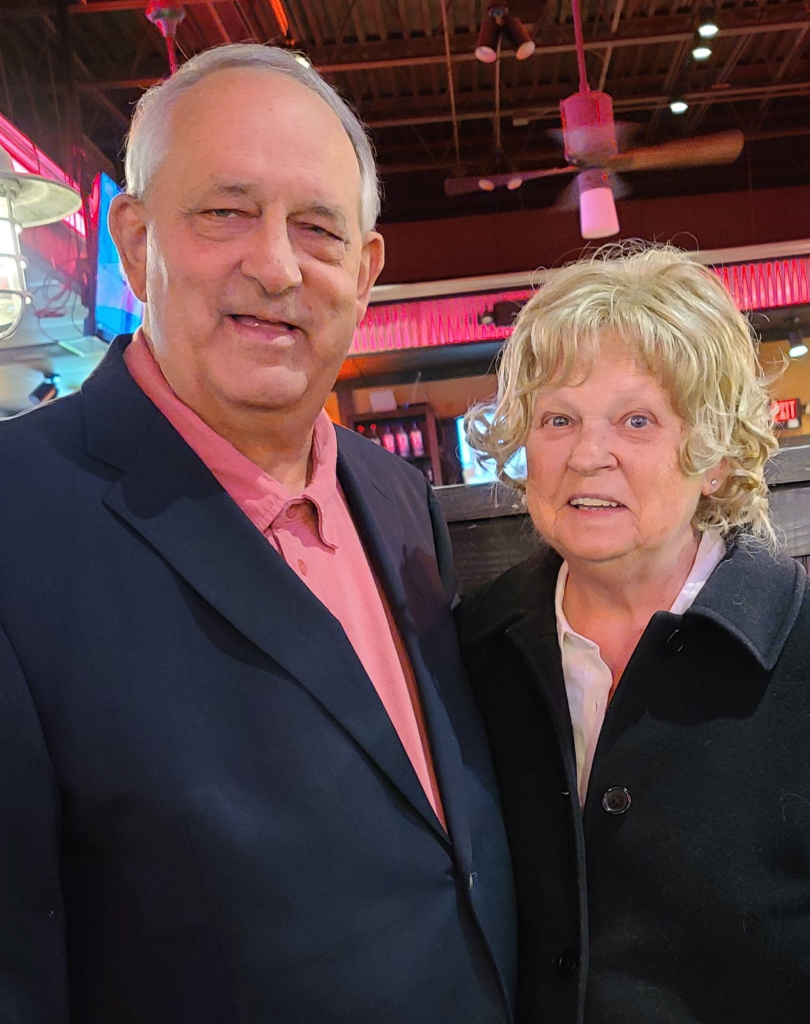 Glenn Kirk came from a humble Mingo County, WV background.  Glenn and his four siblings were raised by loving parents who impressed upon them the importance of getting an education.  "My dad insisted that we took classes on subjects that we would truly need and that he thought were important; we always had to have his approval on our course schedule."
Glenn played football as a student at Matewan High School and had the opportunity to play in a couple of high school senior bowls which led to conversations with Concord University and West Virginia Tech University.  "The trouble was, I didn't want to go to college, I wanted to get married. So, I started driving a dynamite truck for the coal mines."
"I was only eighteen years old and about three months into driving the truck, when I got fired by the same guy who hired me."  Houston Burgaff, a district manager for Austin Powder Company at the time, was what Glenn describes as "an angel that God put into my life."  "Just before Thanksgiving, he came to me and wanted to make a deal.  He said, 'you are too smart to be driving a truck and I want you to go to college.'  As a severance, he offered to pay my first semester tuition and books."
"That same day, I called my sister, Judy Wiseman, who worked at Morris Harvey College in the admissions office. I told her what I had been offered and asked what I needed to do to enroll. She advised me to take the ACT test. I scored very high and was off to Charleston where I lived with my sister and brother n-law, Jack Wiseman, who was finishing up his senior year at MHC."
In January of 1965, Glenn began his first semester of classes but continued hitch hiking back and forth to Mingo County to visit his high school sweetheart, Joyce – the one he wanted to skip college to marry, remember?  Joyce eventually moved to Charleston, worked for a finance company, and began taking classes at MHC, too.  Glenn took classes full time while working for the city and Kroger.  "There was an adjustment period but after my first semester, I made the dean's list every semester."
On Christmas Day 1965, Glenn and Joyce got married. On Christmas Day 2022, they will celebrate their 67th anniversary!
"While I was enrolled as an accounting major at MHC, General Motors was visiting colleges throughout West Virginia, recruiting young accountants.  They only took five students out of the accounting classes to be interviewed.  Although I was never selected for an interview, by 1968, I was in Ypsilanti, Michigan, working for GM."
"After three years at MHC, I was could not afford to stay enrolled. Joyce's brother-in-law, Philip, worked as a foreman on the line at GM and knew we were having financial difficulties paying for college. Not to mention, by this time, our first daughter had been born.  Philip and Joyce's sister, Carol, offered to let us live with them in Michigan and Philip could help get me a position working on the line with him at GM."
So, after he completed his junior year, Glenn and Joyce moved to Michigan.  "I started on the assembly line building cars. After four months, my wife saw an ad in the paper for an accounts payable clerk in the same building I was working. I took the ad to work the next day and asked the human resources department folks what I had to do to apply for the job.  They said, 'You just did, come in and tell us why you deserve it.'"
"I moved into the accounting department in the fall of 1968. I went on become the CFO of General Motors Lansing Car Assembly Operations, a company with an average of $8.5 billion in sales for GM per year.  I had 36 years in with GM when I retired in 2004."
"I left GM and went to the city of Lansing to be CFO for the city. I stayed there for a few years and since then, I have been the CFO of a couple of automotive supply companies here in Michigan.  However, I now need to be a full-time caretaker for Joyce who is living with Alzheimer's disease. I am able to do some contracted consultant work and am currently the director of accounting and financial operations for the Phoenix Group, who allows me to do a lot of work from home and visit clients."
"I was so thankful to my brother-in-law, Philip, that throughout my career, I never took another job or promotion without discussing it with him first – it showed the respect and gratitude I had for him.  He always felt like he was a part of my success and, of course, he was. Philip is the reason I went to Michigan. I always discussed job decisions with two people, Philip and my dad."
Glenn only needed one more year to finish his degree at MHC, but it would be eleven years after their move to Michigan before he would accomplish that goal. "In 1967, my wife was expecting our daughter at the end of July.  We couldn't afford to do a lot of events so to get our exercise, we would walk around the state capitol grounds.  In front of the capitol, there are steps that go down to the Kanawha River.  One day in early May, we were out there walking, and she suggested we go down the steps and put our feet in the water.  That just so happen to be graduation day for the MHC class of 1967.  We sat there two young, dumb, happy kids, not knowing what life had ahead of us and we watched the class of 1967 walk out of Riggleman Hall and take the traditional graduation walk to the gymnasium.  She looked at me and said, 'Someday, that's going to be us.' I promised her that one day I would graduate.  We both hoped it would be at MHC but that was not in our cards.  In 1979, however, I was able to fulfill the promise."
Glen graduated with an accounting degree from Eastern Michigan University in 1979 and five years later, earned his master's degree from Central Michigan University.
"I will always be grateful to MHC and the experience that took a kid from Mingo County, WV, who talked funny and slow (they called it Mingonese) and gave me the confidence that I could compete with anybody in the world if I believed in myself. There were a couple of my professors, especially Dr. Sawyers, who taught in the English department, that taught me the way I talk and being from Mingo County was not who I had to be for the rest of my life. MHC gave me the opportunity to take who I was and let it be the springboard to who I could become."
"My wife and I view the campus as hallowed ground. I don't think there has ever been a time that I was back on campus that I didn't choke up and get tears in my eyes.  We have a wonderful feeling toward that riverbank, the institution, and the people that changed my life. I may not have been able to walk across campus and get a cap and gown there, but that will always be my alma mater, it will always be my home."
"I am one to believe that God provides opportunities, but I found the harder I worked, the more blessed I became, and we must do some of the lifting and work ourselves.  That mentality goes back to my childhood teachings in a Pentecostal church in Mingo County and is reinforced by the school I attended and reinforced again by life experiences."
Glenn and Joyce have been active in their communities and church serving as Sunday school superintendent, boy scout leader, baseball and football coach, mentoring at their local high school, and more! They have two daughters, Christine and Wendy, five grandchildren, and four great grandchildren, all of whom live within ten minutes of Glenn and Joyce's home.
"We are four generations deep with Michigan roots, we just enjoy each other and share the blessings of life. Whatever we do, we do as a family and support each other and do it together. Our life has been a family event and we are very, very blessed"
---