Abhinav Nath
Profile: Abhinav Nath, Class of 2017, Business Administration and Sports Administration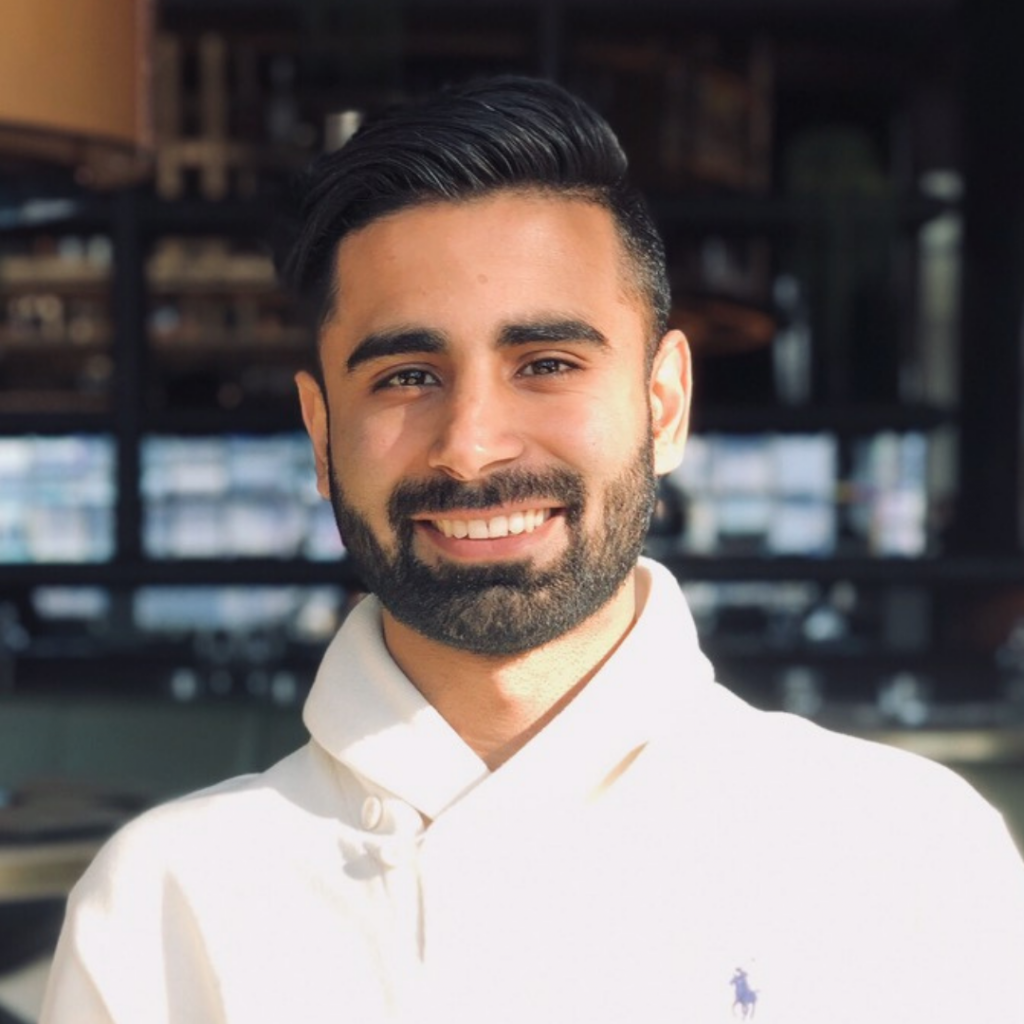 Abhinav is originally from New Delhi, India where he grew up with his parents and older sister.  At a young age, he developed a passion for soccer and was given the opportunity to play at a higher level. The last three years of his high school career, he played for Brooke House College Football Academy in  Market Harborough, England.  During his time there, he decided to explore the possibility of spending his college years as a student-athlete in America, a very popular trend among his peers.
He worked with a college athlete recruiting and placement company who helped him connect with colleges and universities in America.  The process included putting together a highlight reel of his soccer skills, receiving notifications from interested coaches, and going through the application process for each college or university.
What started as a long list of possibilities, quickly became a shortlist of just a handful of colleges and universities to take into serious consideration.  While he was at the academy in England, he spent time researching the schools, and his parents did the same in India.  When they came together to discuss the best options, they both had University of Charleston as their number one pick! They all took that as a good indication this would be the right fit for Abhinav.
School attributes that were heavily taken into consideration were scholarships and location.  He recognized that as a student athlete, he would need to have a lot of discipline and wanted to be in a small city setting without too many distractions.  Charleston would give him a place he could focus on his studies and soccer and still have great bars, restaurants, and the perfect amount of entertainment opportunities.
His UC experience was full of unexpected, delightful surprise recognitions such as the Dean's and Provost's List.  Not a surprise that he made those lists with a final GPA of 3.95.  But a surprise to Abhinav nonetheless because they didn't have those types of honor lists in high school in India and England.  "It was a nice change to be recognized for my hard academic work," he shared.
After his first semester at UC, Abhinav learned he could fast track earning his degree in three years by taking extra credits each semester and during the summers.  That meant summers in India were spent completing online courses and always having an 8:00 am early class when on campus.  He worked hard, maintained the student-athlete schedule, and finished his double undergraduate major of Business Administration and Sports Administration in just three years.
In addition to his studies and soccer team duties, he also kept a job on campus.  "I wanted to work, and I am thankful for the opportunities I had.  It was exciting to see how much you can grow during your college career."  During his three years, he worked in the café, fitness center, and ended with time in our space, the Office on Advancement.  His senior year, he also tutored other students as an academic peer.
Although he was busy, soccer is what brought him to UC and remained an important part of his UC experience.  He was a member of the teams that went all the way to the NCAA Division II National Championship Game in 2014 and 2016.  Although it would be one more year before the team would make Golden Eagle history and win the title, Abhinav would walk away with a prestigious personal award.
In 2016, Abhinav was given The Elite 90 Award by the NCAA.  This award honors the individual who has reached competition at the national championship level, while also achieving the highest academic standard among peers.  It is presented to the student-athlete with the highest cumulative grade-point average participating at the finals for each of the NCAA's championships. It is a great honor to receive this award.
"I had such a good experience with being a student-athlete in the states, that I wanted to help other India students have the same experience."  So, after graduation, he moved back home and he worked for two larger college counseling companies and was lead of a team in India for three years before he decided to start his own company.
"I wanted to start my own company because I care deeply about the families that we are working with.  I want to do what is best for them.  At the larger companies, I could see that sales were happening at the expense of what was best for the families, and I knew I could do better on my own terms."  That hunch was proven correct when he sent notification to his clients that he was leaving his current position and their response was, "we are coming with you."
In June of 2020, Abhinav became founder and CEO of NexTrack Consulting, an education and sports consulting firm. They help students with undergraduate university admissions, student-athlete recruitment for US colleges, early athletic mentoring, and early academic mentoring. "Our goal is to do it better with full transparency and honesty."
Abhinav manages a team of two part-time employees and two full-time employees, and they are seeing growth in their second year of business.
"The most challenging part of running your own business is that it is always on your mind.  You must always be attentive to it with very little breaks.  But I am finding success because of an attribute I mastered at UC, balance.  I am used to balancing soccer, school, and working so balancing all the parts of a small business is an extension of those skills."
"A lot of what I do today involves talking about my UC experience.  I have very fond memories of the dorm rooms, sitting on the riverbank, the six-mile running routine, and, of course, my soccer experience, teammates, and Coach Grassie."
Abhinav has big goals for NexTrack and as he continues to grow the business, he is also continuing his education.  He will start work on his master's degree in leadership and development this month with online courses through the University of Melbourne and the University of Manchester.
---