Monica Mason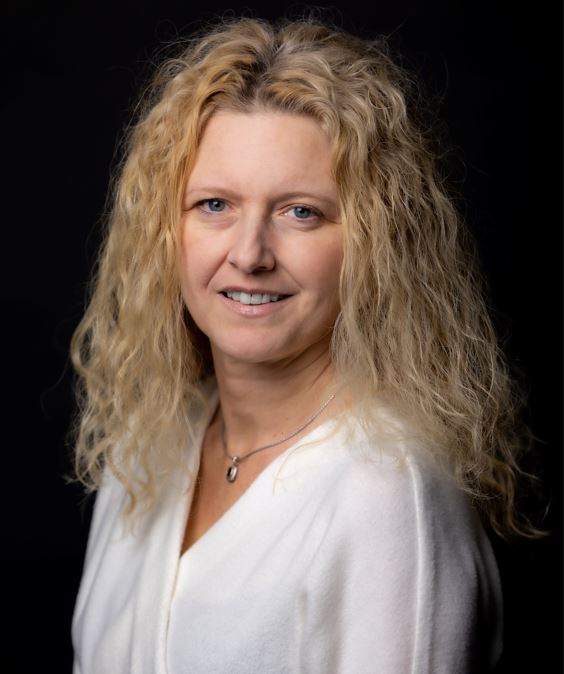 Monica, a Scott Depot native, has been instrumental in Kanawha County's fight against the Covid-19 pandemic.  Her experiences as a nurse, wife of a U. S. Naval officer, and mother to three children prepared her to have a positive impact in her role as Executive Director and Chief of Medical Services for the Kanawha Country Emergency Ambulance Authority (KCEAA) in Charleston, WV.
Monica's nursing career started thirty years ago when she worked as an Electrocardiogram Technician for Charleston Area Medical Center (CAMC).  She continued in this role while she attended the University of Charleston, earning her bachelor's degree in nursing, graduating in the class of 1997.
Monica shared, "When I graduated from UC, I was very well prepared to enter the nursing field.  I had already put in my application with Baptist Hospital before I ever graduated."  Baptist Hospital in Pensacola, Florida was her choice due to her husband, James, being stationed there with the Navy. Monica started in the Cardiac Stepdown Unit but after an opportunity to move to the Intensive Coronary Care Unit, she found that was where her true passion lie.
James' next assignment would take them to San Diego, California where Monica would continue her ICU unit care at the University of California, San Diego Medical Center.  During this time, she also began working on her nurse practitioner's degree.
The stay in San Diego only lasted a little over year and they were moved back to the eastern coast, this time to Norfolk, Virginia.  During the next five years, she would stay in cardiac care working in the Sentara Hospital system. However, in 2002, her title changed from RN to FNP when she graduated with her master's degree in nursing, Family Nurse Practitioner Specialization.
In 2004, Monica gave birth to twin girls and she spent time at home with them while the family was stationed in Washington, D.C.
A few years later, they were back in Virginia and Monica returned to her role as Family Nurse Practitioner with the same cardiology group she had previously worked for.  During her six years at Sentara BelleHarbour Hospital, her list of duties included working closely with Emergency Department Physicians, developing policies and procedures for the Non-Invasive Cardiology Lab, and assisting in the development of the Non-Invasive Cardiology Lab, Sentara's first standalone ER facility.
All of her experiences and previously performed duties prepared her for the move back to the Charleston area.  In 2017, she became the Director of Education for the KCEAA and three years later transitioned into the Deputy Director and Chief of Medica Services role.  In these positions, she was part of the team that worked to expand the KCEAA clinic and grow the community paramedic program operations.
When the global pandemic began in March 2020, Monica became an instrumental part of the Unified Health Command team. From the first tests administered in nursing homes to large testing sites to mass vaccination clinics, this team was responsible for creating unprecedented protocol in response to the pandemic. Their work was modeled in other parts of the country to keep the public and our first responders safe.  During this time, she also assumed the role of Executive Director of KCEAA and worked for 500 days without a day off. Her commitment to her county, state, and beyond is to be commended.
Monica is now trying to get back to normal day-to-day operations and revisiting projects that had been started before the pandemic. "We learned a lot about collaboration and teamwork with our county health care providers, it's a wonderful lesson we can build on as we move past the Covid-19 pandemic."
Monica and James live in Scott Depot with their three teenage girls, Hannah, Grace, and Emma.