Ed Burton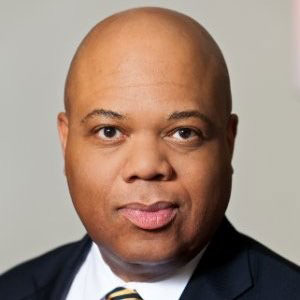 "I received an excellent education at the University of Charleston. It prepared me well for law school and for professional life after school. I had a career in government, including becoming an American diplomat serving overseas. Then, my career moved into the corporate world as president and CEO of an international trade association," Ed remarked during his recent participation in the Oral History Project. Let's look at his impressive career.
Ed always wanted to work internationally. That desire was sparked in 1976 when he spent the summer after high school in Italy living with his sister and brother-in-law. His interest in international travel is reflected in his career decisions.
While attending UC, Ed landed a paid internship at the Charleston, WV law firm of Bowles Rice LLC (at that time known as Bowles, McDavid, Graff & Love). That helped him make up his mind to go to law school. After graduating from UC in 1980, he attended the Dickinson School of Law and later practiced law in Atlantic City until he began his career in government. From 1988 through the end of 1999, he served in the State of New Jersey's International Trade Office in various executive positions until ultimately being named as Director of that office by former New Jersey Governor Christine Todd Whitman.
In 2000, he joined the US Department of Commerce as the Network Director of the Philadelphia U.S. Export Assistance Center. At the time of his service, there were five US States over which he held managerial responsibilities for the offices in those states. His predominant role there was to manage a group of international trade professionals that assisted American firms in realizing their export potential by providing expert advice on conducting business in international markets.
Next, he became Commercial Attaché for the US Embassy in Riyadh, Saudi Arabia. During the next three years, he would manage a staff of 27 and be responsible for all US Foreign Commercial Services (USFCS) operations in Saudi Arabia and Bahrain.
He would spend the next fifteen years with the US-Saudi Arabia business council and advance from Managing Director to President and CEO. Ed says, "As CEO and president, I worked with the American and Saudi public and private sectors to promote the interests of the US-Saudi Arabian bilateral commercial relationship."
Currently, Ed is offering his international trade expert knowledge by working with Grey Griffin Group LLC, an international business consulting agency, and in his role as COO and Chief International Markets Officer for Prosperity of the Commons International LLC.
When asked if he could choose a favorite place out of all his travels, and he answered, "Argentina and Chile, I am fluent in Spanish and I loved the people and the culture." Two places on his "I still want to visit" list are Russia and Tahiti.
This Golden Eagle's wings have carried him far from home and allowed him to have an impact on his career. Congratulations on all your success!
---