Dr. Chris Trotter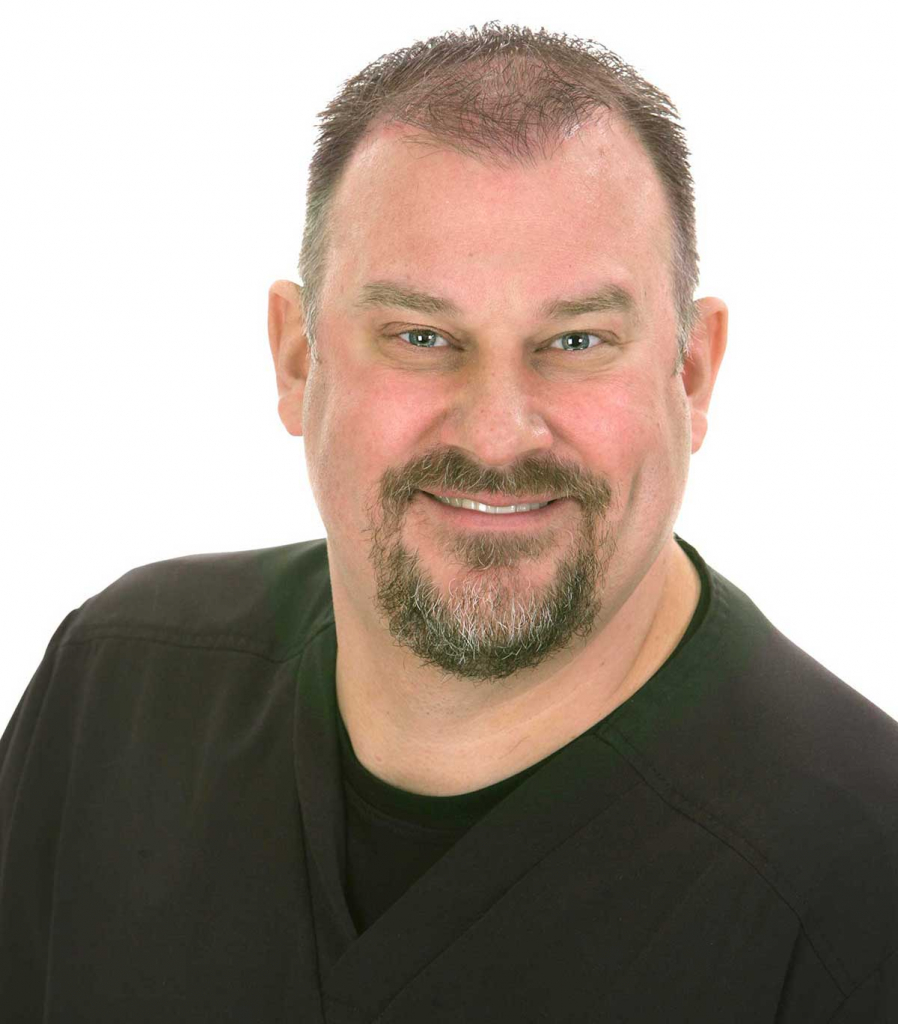 For Chris, choosing to pursue his undergraduate degree at UC meant following in his parent's footsteps. Both his father, Dr. Paul Trotter, and mother, Mary Trotter (Walters), earned their undergraduate degrees at UC.
During his time on campus, he discovered UC had an open and friendly atmosphere, he felt that everyone welcomed everyone. While a UC student, Chris was the treasurer of his respiratory class, served on the student conduct board, and enjoyed participating in intramural sports.
Chris started at UC majoring in sports medicine. After two semesters, he realized that was not his passion. However, he finished two full years before deciding to change his major. During the summer after his sophomore year, he met with Anna Parkman (now Dr. Parkman) about the associate degree in respiratory therapy program. Because he had already taken two years of undergraduate courses, he had a lot of the prerequisites and corequisites completed. Therefore, when he graduated with his associate degree, he only needed two additional classes to earn his bachelor's degree.
"I worked as a respiratory therapist for several years, then decided to complete my bachelor's degree. To be honest, I think I heard a Wheeling Jesuit University advertisement about completing a bachelor's degree and thought, "I am so close to mine, I need to finish that."
Dr. Alan Belcher, former Assistant Provost, helped him enroll in a senior ethics class with Dr. Bayly, and a world history class with Dr. Adams. "I really enjoyed both classes. Both professors were great. Maybe because I was a little older, I really enjoyed the reading, the in-class discussions, and the presentations. When I finished my bachelor's degree, I knew I wanted to continue my education."
The next summer, he began the pursuit of his next degree. He graduated from Tiffin University in 2010 with his master's degree in humanities.  Then, two years later he earned an education specialist degree in adult education from Marshall University.  And this wouldn't be his last degree.
"When I completed my education specialty degree, I was teaching respiratory therapy in Huntington, WV. I knew I wanted to attain a doctorate degree, so I started looking at several programs. One of the programs I was interested in was Mountain State College's Doctor of Executive Leadership. The College closed before I applied. I started looking at other programs, and I was investigating several Doctor of Health Science Programs. I was in the process of applying to NOVA Southern University's DHSc program when I discovered that UC was taking over Mountain State's DEL program. I applied immediately. For me, completing my terminal degree where I had earned my first college degree brought my education full circle."
"A very special part of the journey was having Dr. Parkman (now at The Ohio State University) serve as my dissertation subject matter expert. Having her involved meant so much to me. As mentioned, I met Dr. Parkman when I inquired about the respiratory therapy program. She was the respiratory therapy program director at UC. She was/is awesome and served as a great role model."
When asked how his two graduate degrees impacted his career path, Chris said, "The first degree allowed me to enter the profession of respiratory therapy. To this day, I occasionally work at the bedside with patients. I pursued my bachelor's and master's degrees for my own personal growth and enjoyment. The education specialist degree helped me as a respiratory therapy instructor in Huntington and the Doctor of Executive Leadership really forced me to think of things from a different perspective.
"I had worked in health care, specifically acute care hospitals, my entire career. Having numerous professionals with different backgrounds in my classes was eye opening. The professors really challenged the students in a variety of positive ways. They always said, "trust the process", and they were correct. I really cannot say enough positive things about the DEL program, the professors, the university. I want to specifically thank Dr. Calvin Lathan for guiding me through the dissertation process."
Currently, Chris is the Director of Clinical Education for BridgeValley/Carver Career Center's Respiratory Therapy program. "I have the privilege of working with two of the best, if not the best, Respiratory Educators: Dean Dickens and Donna Walls. I have learned so much from these two over the past two years. I am very lucky."
Chris and his wife, Stacie have been married twelve years. Chris says, "Stacie is an awesome wife, mother, nurse, nurse educator (at UC), Mary Kay representative and best friend." They have four children (from previous marriages): Jacob Frye (wife Tyler), Tanner Frye, David Trotter, and Darcie Trotter.