Ronald Moore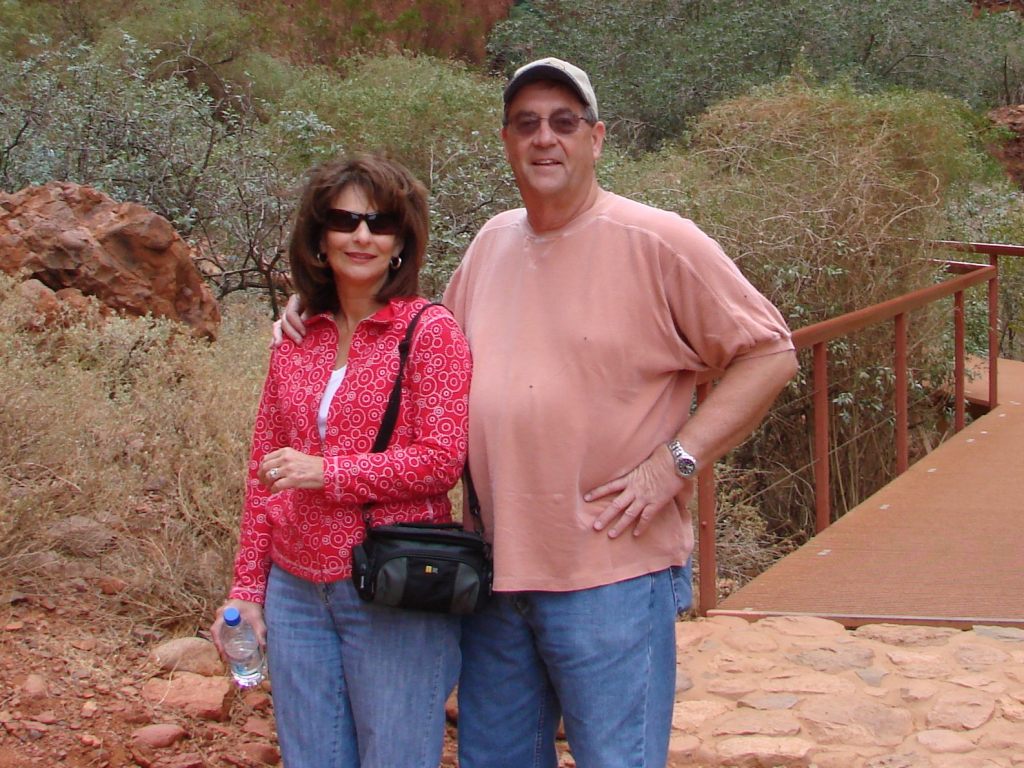 Ron was born and raised in Poca, West Virginia and graduated from Poca High School in 1965.  "Growing up in WV, I was well aware of Morris Harvey College.  The College had a very good chemistry department, including Dr. Jesse Spencer.  However, there was no engineering program and I had decided I wanted to become a chemical engineer, so I passed on Morris Harvey to begin my college career."
Instead, Ron enrolled in Rose-Hulman Institute of Technology in Terre Haute, Indiana where he received a partial football scholarship as a freshman.  He did not return to football his sophomore year but started a full-time campus position as a student worker to help cover the cost of tuition, room, and board.
During his summer breaks of 1966 and 1967, he came home to WV and worked at the Monsanto Chemical Company in Nitro.  Although he returned to Rose-Hulman in the fall of 1967 as a junior, he would not complete his junior year due to a lack of funds.
"With the stress of the draft, little money, the Vietnam War, etc., I decided to work at Goodrich-Gulf Chemicals in Institute, WV. My plan was to work until I was drafted or enlisted and then resume my education after serving two years in the army. I enlisted in the army on January 2, 1969."
At that time, if a soldier served in Vietnam and had less than 150 days left on their tour of duty, they would receive an early discharge.  That would have given Ron time to enroll in classes for the fall semester of 1970.  However, he was wounded in Vietnam requiring a two-month hospital stay, and not discharged until December 11, 1970.
He enrolled in Morris Harvey as a chemistry major in 1971.  "I worked with some production records while at Monsanto and discovered how profitable the chemical industry was.  This sparked a desire to learn how to read financial statements and I took some accounting classes with Mr. Fred Gall to learn the basis of business accounting. I continued to take accounting classes and graduated in 1972 with accounting and chemistry degrees."
After graduation, Ron worked as an accountant for Mountaineer Euclid and was promoted to CFO after six months. In 1983, a position became available with Nuclear Installation Services Company (NISCO) that would allow Ron to use both his degrees and move his family to Lakeland, Florida.
NISCO's business model was to install nuclear reactor vessels and the nuclear steam supply systems for nuclear power plants.  "I was hired as the Treasurer CFO of the company because I understood both the technology for the science and the finances of the business.  That was a huge advantage for NISCO in negotiating contracts and claims."
Ron earned his MBA from Florida Southern College in 1989.  Soon after, he sat for the CPA exam in Georgia then transferred the results to Florida to become a CPA in both states. "The lack of an MBA or CPA was becoming a sore spot to me personally. The CFO of most of the other companies I dealt with had both an MBA and were CPAs.  Frankly, I was not treated as if I was on their level."
Ron was employed with NISCO until 1999 and then opened a private CPA practice that he still operates today. Ron has also been an accounting adjunct professor at Florida Southern College, coached little league baseball, and served on the school board at the private school where his children attended. They have also traveled to all fifty states, sixty plus countries, and all seven continents.
He and his wife, Karen (MHC Class of '72) had three children, Neal, Nicholas, and Natalie.  They also now have one grandson. "Our grandson is in day care at Johns Hopkins University. He is only two years old, but it sounds great to say he goes to Johns Hopkins."
Ron's military awards include the Combat Infantry Badge, Air Medal, Army Commendation Medal, Purple Heart, Bronze Star, Vietnam Campaign Medal, the National Defense Medal, and several Vietnamese awards.
It has been fifty years since his graduation, but Ron believes that the education he received at Morris Harvey provided the background for he and his family to have many wonderful experiences.
---