Emma Renda, '20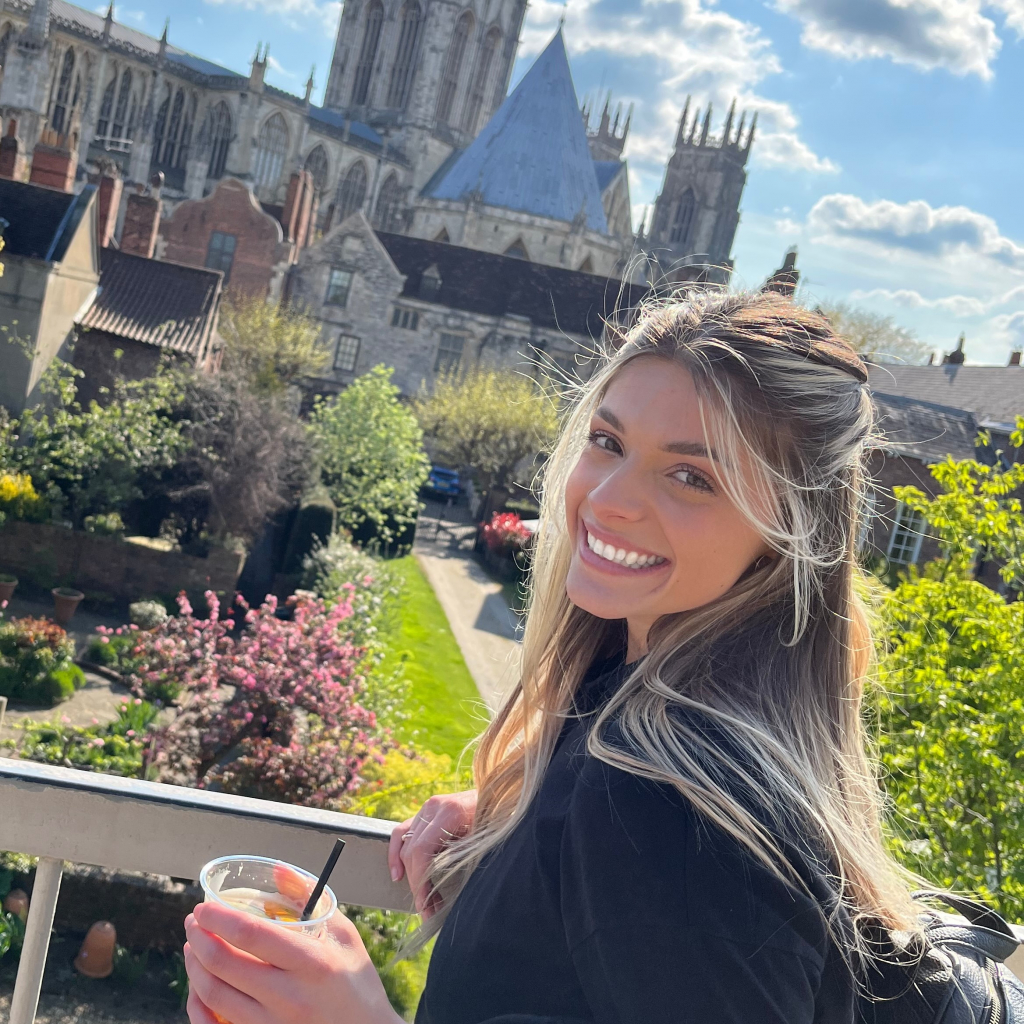 Renda has been an athlete since she was three years old. Soccer was her main sport until she picked up lacrosse in the seventh grade. "A lot of people thought I would play soccer in college, but it was lacrosse that got me."
"I always wanted to go away for college, but some offers I received were a little too far away. I was not interested in going twelve hours away to Indiana for example. In February 2016, I got a call from the UC Lacrosse Coach and shortly thereafter visited Charleston, only eight hours away, the perfect distance.  Even though UC is a small school, there was a big population of student athletes which was exciting.  I earned academic and athletic scholarships to attend and was on my way!"
"You haven't been out of New York, we will see how it goes," her mother warned as Emma set off on her college adventure. Despite the distance from home, Emma thrived at UC. "The player I was at the end of my college career was so much more elite than the player I was when I started."
"Plus, I have friends from UC that will be my friends for the rest of my life.  Two of my best friends are from Hawaii and England.  I've realized that even though UC is a small school, I have connections all over the country and world. It was one of the big things I took for granted when I was there, but it is a big benefit."
Her senior year at UC was interrupted by the Covid-19 pandemic. However, before the abrupt end of the season, she had been communicating with recruiters who were looking for lacrosse players to compete and earn a master's degree in England.
In September 2020, Emma went a little further than the eight hours to Charleston – she flew across the pond to West Yorkshire where she would attend Leeds Beckett University, once again with academic and athletic scholarships.
Her first two weeks in a new country were spent in isolation as part of Covid-19 health and safety protocols. Additional protocols meant that all her classes were online. In the almost eighteen months of being enrolled, she never had a chance to truly navigate campus. "You could go to the library, but you would have to schedule a slot and sit by yourself.  I could do that in my studio apartment."
Despite the continued pandemic safety measures, the lacrosse season moved forward. "After my first practice, I realized that the caliber of NCAA players at home is several levels above the players I was going to be with in England. My teammates at Leeds were only there because they signed up to play, not there on scholarship and that makes a difference. After being on a set schedule of lifting, team meetings, practice, and keeping my grades up all throughout my undergrad career, it was culture shock to learn that the quality of players was not what I was used to. I quickly took on a leadership role among my teammates and spent a lot of time teaching fundamentals of lacrosse."
Emma earned her master's degree in management and international business. She also took advantage of her time in England and traveled to Paris, London, and Bath.
Emma is now back in the states and continuing her education. When she came to UC, her first declared major was nursing.  She quickly realized that the demands of a nursing degree and lacrosse were not going to work. Now that she is back home, she's decided to give nursing a second chance.
She is working as a medical assistant at Ascension, one of the biggest hospitals in the country, and will start her nursing degree this spring.