Doug Singleton
Profile: Doug Singleton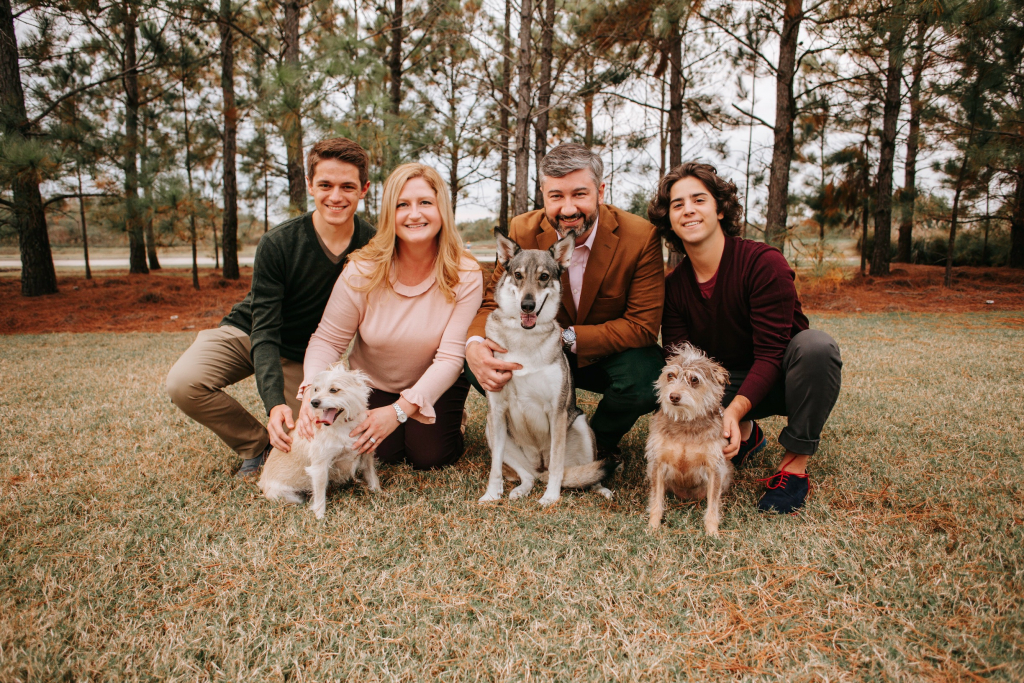 Doug Singleton came from the Akron, OH area to UC in 1997. His decision to attend UC was a combination of scholarship opportunities, the ability to swim on the collegiate level, and the warm welcome by Dr. Bren Stevens.  "UC had a friendly environment where the student body and professors seemed to really know each other at a personal level.  Also, I just couldn't resist our campus view of the Gold Dome across the Kanawha River," said Doug.
Jeff & Diane Jost invited him to come back after his initial visit and experience the city for the weekend.  They introduced him to their network of friends and kindly opened their apartment for him to stay. "That second trip to UC, with Jeff and Diane, sealed the deal for me," said Doug, "standing on that riverbank just felt right."  Diane (Skaggs) Jost and Jeff Jost aka "Josty" both attended UC and graduated a few years ahead of Doug.  Jeff was a Senior Admissions Counselor at UC and a mentor to Doug along with so many other students.  Diane studied accounting and introduced Doug to accountants from the firm he would go on to work for after graduation.  Diane and Doug both come from Northeast Ohio and are still huge Cleveland Browns fans! Jeff and Diane each gave Doug valuable insights and indirect mentoring just through being the entertaining people they are to others.
In addition to his partial swimming scholarship, Doug was an Involvement Scholarship recipient.  This scholarship cultivated an atmosphere of volunteering and provided a direct impact on the local community.  "While attending UC, I was anything from a UC periodic sportswriter to part-time lifeguard at the aquatic center.  During the summer, I taught swim lessons and coached a local summer league swim team," said Doug.  He was not only on the UC swim team all four years, he achieved recognition as Male Senior Conference Scholar-Athlete of the Year.
In-between classes and practice, Doug logged work-study hours at the Schoenbaum Library.  This gave him a place to work and study, plus had a significant impact on Doug's love of reading.  Doug shares, "From since I can remember, I've always been fascinated with books and their ability to tell a story through words and pictures. During my time in the library, I filed books and other media which gave me an insider's view of what people read, viewed, and listened to. I would stick around after work just to read what others left out and compiled a list of future reads. By doing something as simple as filing books, I learned more about all genres, which lead to more questions and a newfound interest in studying accounting."  That interest led to a Bachelor of Science in Business Administration with a specialization in Accounting.
"When I think back on my time at UC, it started with a beautiful sunny day, and ended the same way," he said.  Graduation Day 2001 weather was perfect and, though Doug and his friends had celebrated all through the night before, this was a memorable time for him and his family.  Doug was the first male in his family to graduate from college.  He said, "It was really special seeing my parent's faces and witnessing how elated they were."
After graduation, he worked in Charleston at Arnette & Foster, PPLC, where he met his future wife, Jen.  In 2004, Doug and Jen relocated to Houston and both took jobs in the oil and gas industry.  Not too long after though, he found his career home in the residential construction industry working for Newmark Homes.  Over the years, and with the collaboration and successes of a great team, his role eventually evolved into being the CFO and a Newmark Partner.
The mission of UC is to prepare students for a life of productive work, community involvement, and enlightened living.  When asked how this mission has carried into his career, Doug said, "I think UC's core values have always aligned agreeably with my own. Along the way, my career path changed from a me to we focus. Each one of us needs to make a living and put food on the table, so to speak, but feeding our minds and souls is also important.  Working in the homebuilding industry allowed me to be a part of something special – we literally make dreams come true!"  Newmark recently partnered with AGAPE Homes which provides affordable housing for underprivileged families and plan to build 80 homes over the next few years.
Doug and his wife enjoy living in the Houston area because of the world-class museums and performing arts available there.  They are patrons of the Museum of Fine Arts and enjoy taking in new exhibits.  Prior to the pandemic, they attended Symphony performances and popular music concerts throughout the year.  Doug said, "We are looking forward to being able to attend concerts again, as we enjoy music of all kinds from intimate jazz performances, blues clubs, to stadium arena concerts from classic rock to current pop."
His love for music grew even more when he took up guitar lessons in his 30s.  He added it to his list of hobbies, but it also has connected him to a community of musicians that has provided long-term friendships and exposure to yet another walk of life.
Doug continues to be an avid reader, consuming one to two books a week. He has mastered the art of reading while also walking on the treadmill and makes it part of his morning routine.  He enjoys subjects of just about anything – fiction, biography, history, science, philosophy. Doug says, "It's important to expose ourselves to as many points of view as possible and try to understand people from all different experiences and backgrounds.  We don't always have to agree, but it's important to try and understand one another."
Speaking of being exposed to people from other backgrounds, Doug and Jen are currently hosting two exchange students.  Emanuele, turning 18 soon, enjoys cooking.  He studied under a pastry chef in Italy and occasionally prepares delicious meals and desserts for them – pizza, lasagna, pasta, cakes and Tiramisu.  Adrian is 17 and from Spain.  He loves to golf and is on the local high school's golf team.  "It's been a joy having young people in our home and introducing them to American culture and traditions, as well as Texas history – they were particularly impressed by the story of the Alamo and an in person visit there recently," said Doug.  It's been quite an experience going from having no children to two teenagers over night, but they are enjoying it immensely.
Doug shared a couple of mantras that influence his daily decisions.  The first is, "Be involved, be present, and don't take anything personally."  The second one he credits to his wife: "It is never wrong to do the right thing".    These have helped him succeed with both professional and personal endeavors.
He continues to live out these mantras and the UC mission as he is now a member of the UC Alumni Association and serves as a Special Alumni Events Subgroup Co-chair.  "Being involved with the Alumni Association has allowed me to reconnect with old friends and get more involved with the alma mater that I care about deeply.  Perhaps most importantly, giving back has provided an opportunity to contribute to the University that empowered me for a life that has taken me beyond my own expectations.   I want future generations to be able to say that, too."
---