Rachel Kerwin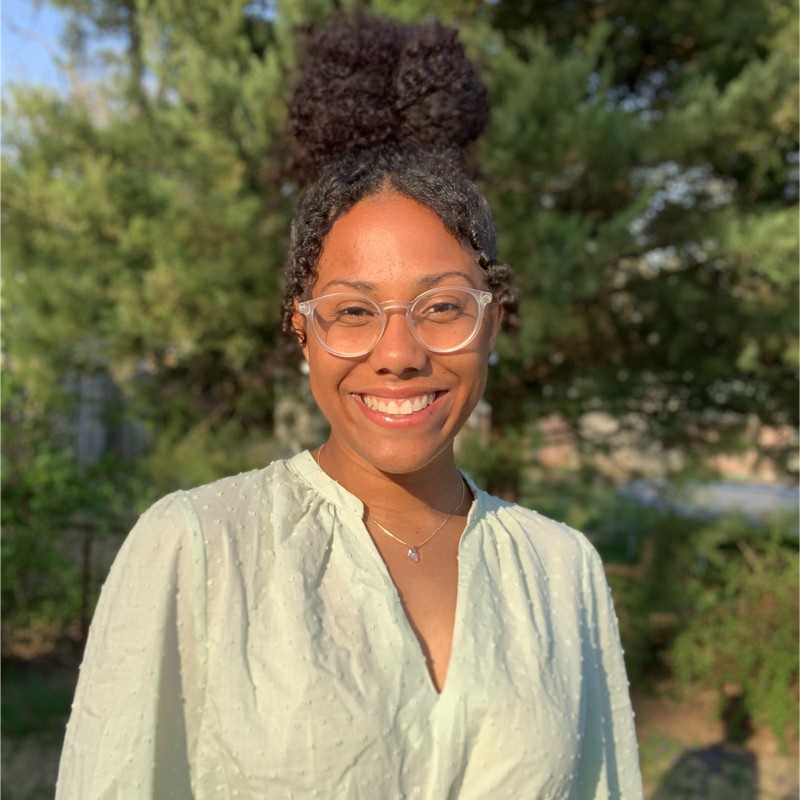 The spring class of 2020 is a unique group of graduates.  Their traditional senior year came to a halt when the global pandemic began in March of 2020 and yet there are countless stories of how they persevered and have had successful starts to their careers.  Here, we share just one of those stories.
When Rachel Kerwin started playing lacrosse during her junior year of high school, she never imagined the game would become a driving force in her decision to attend college at UC. She also never imagined it would be a part of her answer to "Where were you when Covid hit?".
"I thought I was playing lacrosse just for fun, I really had not given much thought to playing beyond high school or the possibility of earning a scholarship to play," Rachel said. That all changed for Rachel after her team competed in a tournament and she begam to receive emails from several schools encouraging her to look at their programs. The University of Charleston happen to be one of them.
"I am very competitive, so playing at the highest level was very intriguing. UC being a DII school meant better competition. From the initial email, the coach and I set up a call, and then a visit. As soon as I set foot on campus, I knew I wanted to attend UC.  I wanted a smaller campus, everyone was warm and friendly, and the view is great!"
"I had a wonderful experience at UC.  I had a lot of flexibility to make sure I could study, practice, and be part of so many other things." Rachel's "other things" included serving as an RA and TA on campus and holding the vice president position of the Radiology Club.  She was even crowned Homecoming Queen 2019. "It was so awesome to be on the field, looking into the stands, and seeing all my friends and family supporting me that day."
Her efforts to excel while at UC did not go unnoticed.  Rachel was awarded membership in the WV Athletic Honor Society, NCAA Women of the Year 2020 finalist, and Radiology Student of the Year her sophomore and junior year. She was also named captain of the lacrosse team all four years she attended UC.
Rachel was less than two months away from graduation when the global pandemic changed the world. On March 12, 2020, the NCAA announced that all remaining winter and spring sport events were canceled.  "It felt like I was in a movie when they announced Covid was canceling our season. We were in the middle of a home game (vs McKendree University) when a weather delay was called, and we all headed for the locker room. While waiting for the storm to pass, our coach announced the game was cancelled and our season was over."
"Because I was in the middle of clinicals and in the hospital on a regular basis, I had heard some of the chatter about Covid 19.  Plus, West Virginia Wesleyan University had already canceled our upcoming game with them due to fear of the virus.  However, none of us thought this would be our last game and everything would be shutting down."
"Soon after we found out the university was closing and we all had to move out, I got sick. I was a RA and supposed to be helping people get checked out of the dorms but instead had to call my mom.  She caught the next flight, was there within hours, and helped me pack up my room and drive me home."
"It really hurt to have my senior year and season end the way it did. But when we got home, we still had class, so I really didn't have a lot of time to be sad, I just had to adjust.  Luckily, it did give me extra time to study for the board exams."
After earning her degree in radiology, Rachel decided to not go into the hospital to work as she had precious planned.
"Covid had just hit, I was living with my parents and there were just too many uncertainties in the hospital setting at that time. So, I decided to be a lacrosse coach for the club team that helped me get my scholarship to UC and enrolled in school to get my MBA."
In the fall of 2020, Rachel started courses close to home at Maryville University in St. Louis, Missouri. She also, as a result of her senior year being cut short by Covid 19, had a year of eligibility left and joined the lacrosse team.
When asked why she chose to pursue her master's degree in business administration, Rachel responded, "I had a choice to get a master's in business administration or health administration and I really thought about my career and what I wanted.  Although, I do really like health care and helping people, an MBA did not lock me into health care."
"All of my professors at UC in the radiology program – Mindy Smith, Eric Halstead, Kristi Barnett, Chuck Wilson, Amanda Young, Amanda Statler – all of them were helpful in guiding me through the radiology program and encouraging me to choose the MBA.  They shared great examples of what you could do with an MBA and what other careers you can pursue in health care that is not patient facing."
"As I was finishing my MBA, I started to think about what my next step would be.  I had all this classroom knowledge but not a lot of work experience.  I started researching what would be good to do to gain work experience and discovered fellowships. I am now an administrative fellow in Michigan at Trinity Health Oakland Hospital.  I am really enjoying this because it is giving me a chance to see the other side of health care, the administrative and operational side.  It's great to compare that to my clinical experience. The President and CMO of the hospital are my two preceptors, and one of the main reasons I applied for this fellowship. They are wonderful mentors!"
When Rachel's fellowship is complete next year, she hopes to have an opportunity to stay with Trinity Health Oakland Hospital in Michigan or move to one of the other twenty-two states where Trinity Health has facilities.
In her free time, Rachel still plays a bit of lacrosse, shopping thrift stores, and enjoying her new kitten!