Isiah Lineberry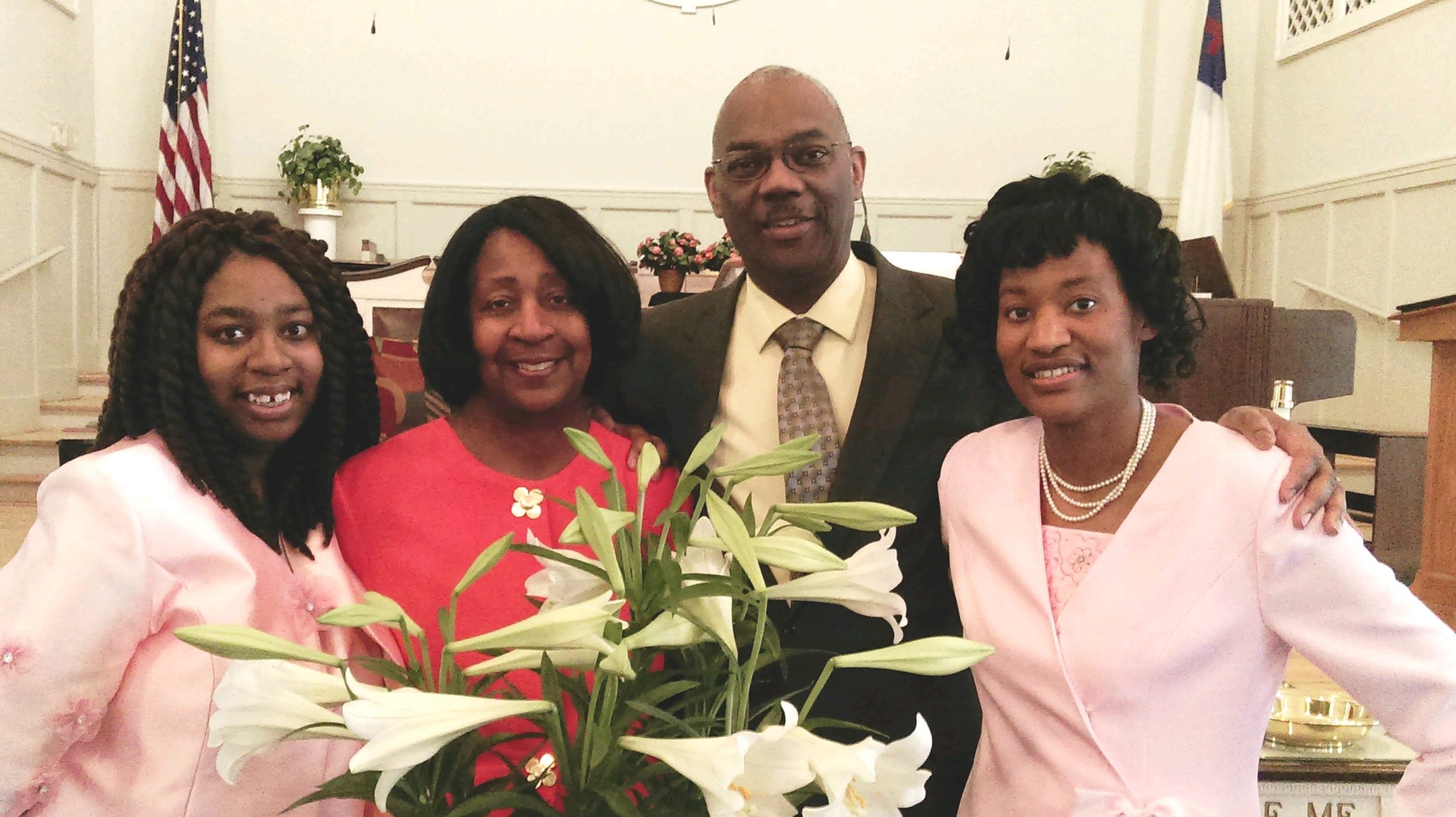 "At Morris Harvey, I learned that ministry can be something other than preaching. I have spent my career in service positions."
Isiah Lineberry is a 1970 graduate of Stonewall Jackson High School in Charleston. His high school basketball coach, Don Stover, was a Morris Harvey alumnus, and knew Isiah wanted to go on to college. Knowing who to contact, Coach Stover helped make it possible for Isiah to attend Morris Harvey on a full academic scholarship based on leadership.
Isiah was the first in his family to attend college and, at the time, one of only a few African Americans on campus. However, his time at Morris Harvey was filled with experiences and influencers that would shape his successful career.
Isiah majored in religion and philosophy. MH professor Dr. Donald Flynn encouraged him to be involved with the United Methodist Student Movement. "I agreed to lead MSM. For two years. I led, in collaboration with other MSM members, a religious celebration event, 'Know Your Faith Week', which was a campus-wide event full of religious services, food sampling, and speakers," Isiah remembers.
When it came time to choose electives, Isiah thought political science would be interesting. This class is where he was introduced to Dr. Evelyn Harris who became a favorite instructor. He said, "She opened my eyes to how government should be about helping people. What I learned from her class has been an important key to my over thirty plus years of a successful career in health policy and programs at the state and national level."
Dr. Robert Newman, chair of the Religion and Philosophy Department, also greatly encouraged Isiah. "In my four years of religion and philosophy instruction, I received an education that would be the equivalent of that for a first-year seminary student."  Prior to graduation, Isiah received a letter that stated he had been selected as one of the outstanding seniors and would be receiving the Alumni Key Award. His nomination came from his beloved professor, Dr. Newman. Isiah went on to pastor First Baptist Church of Montgomery (WV) for eleven years.
Isiah's career path reflects how a college experience can influence the rest of a student's life. Throughout his extensive list of positions and experiences, it is easy to see how the combination of his favorite subjects and professors in religion, philosophy, and political science impacted his decisions.
Across the states of West Virginia, Pennsylvania, Georgia, South Carolina, and Alabama, Isiah has held positions of leadership that grew awareness, raised funds, and created new policies to improve the health care in rural areas and underserved communities.
For over a decade he served his home state, West Virginia, in roles at the Office of Economic Opportunity, the Governor's Cabinet on Children and Families, and the Office of Rural Health Policy.
During his time with the Office of Economic Opportunity, he conceptualized the state's first comprehensive homeless program that was vetted with the office of leadership and eventually adopted by the Governor. This program created substantial new investments of federal and state funding for homeless and domestic violence shelters and programming.
As part of his role as Community Development Coordinator with the Governor's Cabinet on Children and Families, Isiah collaborated with his colleagues to help establish Family Resources Networks. This program is still in place today and addresses needs in WV communities by coordinating with local government, service providers, and citizens to improve services.
As Director of the Office of Rural Health Policy, he was part of the efforts to implement the Critical Access Hospital Program which was a national federal initiative to help prevent rural hospital closures. Isiah also collaborated in the development of WV's inaugural Minority Health Coalition and served on the WV Rural Health Initiative Advisory Panel.
Isiah's work did not go unnoticed. He was recommended by former U.S. Senator John D. Rockefeller and appointed to the newly created National Board of Directors of Universal Administrative Services Company in 1997. The board was charged with administering the multi-billion-dollar 1996 Telecommunications Act intended to connect citizens of rural areas to broadband for health care, schools, and e-rate.
In 1998, a new opportunity and change of residence came along. Isiah and his family moved to Hershey, PA so he could take on the role of Deputy Director of the Robert Wood Johnson Foundation's Southern Rural Access Program. In this new assignment, he co-managed the implementation of the program's $14.9 million national rural health care project in eight southern states. Isiah also worked with organizations to develop complex grant proposals and helped cultivate relationships between local organizations and their communities.
Throughout his career, Isiah has accomplished many firsts. He was first in his family to attend college, worked to create WV's first homeless program, and at the start of the new century, he was appointed as the inaugural Executive Director of the Georgia Office of Rural Health Services by the Community Health Commissioner and the Governor of Georgia. He was appointed to the role to implement a state office reorganization for programs and policies to improve health care in rural and underserved areas in Georgia.
For the next twenty years, he worked to improve health care in rural and underserved areas of Georgia, South Carolina, and Alabama. His titles include Director of Development for Singleton Health Center in South Carolina and Senior Program Director for the Gulf States Health Policy Center in Alabama founded by the 18th Surgeon General of the United States.
When asked which program he was most proud to have been a part of, he said, "I really can't choose just one. Projects that I have worked on that were at the state and national policy level were important, but you don't really get to experience first-hand how it effects the community. I find it more rewarding to learn that projects I worked on twenty plus years ago are still having an impact. For example, when I was Director of Development for the Rural Health Care Clinic in South Carolina, two of the physician assistants working in the clinic had that career opportunity because of a program I had worked on when I was with the Robert Wood Johnson Foundation program years prior. It was very satisfying to learn of their stories and know I was a small part of it."
Isiah is not finished working for his community yet! Although he and his wife had moved to Georgia to be closer to their children, and he classified himself as semi-retired, another opportunity to serve presented itself. Isiah's wife, Sheila, heard about the Harrisburg Family Health Care Clinic and discovered the board Chairperson was a member of their daughter's church. She encouraged Isiah to reach out and offer his assistance since he had experience with like projects. What started out as an advisory role to the clinic's board Chairperson turned into the board asking Isiah to become Executive Director.
The Harrisburg Family Health Care Clinic is a free and charitable clinic that serves underinsured and uninsured patients. The organization has been serving the community for several years but now will be expanding from a two-room clinic to a new modern facility with nine exam rooms. They will be able to stay open five full days a week instead of the two half days they currently provide. Their space will be part of a new building that will house four non-profit organizations. Funds for the building come from a combination of federal grants and private contributions including a $10 million gift by Augusta National Golf Club and its partners. Isiah is excited about how the clinic will be collaborating with the other non-profit organizations to expand a much-needed service to this community. "One of my passions is outcomes and being able to show we are making a difference!" The new building is expected to be operational by the Summer of 2022.
Now married for thirty-eight years, Isiah met his wife, Sheila, during a visit to his aunt and uncles' home in Augusta, GA. Sheila attended the same church, and his aunt encouraged an introduction. They have reared two daughters and enjoy a son-n-law and two grandchildren courtesy of their oldest daughter. They serve together on the US Pain Foundation's Disparities Solutions Advisory Council, an organization that is close to their heart as Sheila suffers from severe migraines.
"I have a WV work ethic and had a wonderful experience at Morris Harvey – both have been keys to my success guided by my faith in Jesus and a desire to help people as He did. My next dream opportunity would be to lead a foundation and to continue to do good!"
Thank you, Isiah, for being an example of how to live the Community Involvement pillar of the UC mission!