Bill Thomas, '00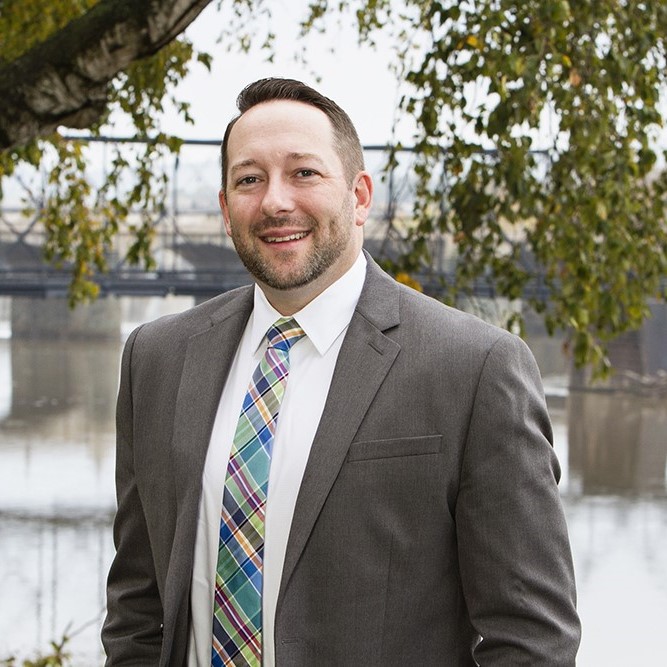 Bill, a Long Island, NY native, attended one of the largest high schools in the country. In the late 90s, Sachem High School had the largest student population per square mile in the country.  "I graduated in a class of approximately 1,200 students, I was meeting fellow classmates at my graduation. So, I knew that I wanted a smaller school for my collegiate experience. I even went through the booklet of potential schools and drew a line where the list of schools with under 5,000 students began."
"I met former UC recruiter and fellow Long Islander, Jeff Jost, at a local college fair. Jeff said, 'As a Yankee, going down south is kind of fun.' So, I applied.
"During my visit to Charleston to compete for the Welch Colleague Scholarship, I fell in love with the campus. I've always felt drawn to a career in politics and when I stood on the lawn looking across the river, I pointed to the capitol building and said, 'I am going to work there some day.' Sounds cliché, I know, but it's true.
"My dad graduated from Concord University and loved his time in West Virginia.  Hearing of my dad's wonderful experience combined with Jeff's recommendation and being one of fifteen freshmen to earn the Welch Colleague award, my decision to attend UC was a no-brainer."
"During my first semester, I did get a little homesick. However, I was fortunate to be in a dorm with some great people and I took advantage of the opportunities to be involved on campus beyond my Welch Colleague requirements.  The process of rushing a fraternity and becoming a Kappa Delta Rho brother was a huge moment that helped me be more comfortable being away from home."
One of the requirements as a Welch Colleague was to complete an internship each year and Bill had some great experiences as an intern. "My first year, I interned with the American Civil Liberties (ACLU) of WV, which was awesome to get that opportunity at eighteen years old. One year, my internship was working to coordinate the Habitat for Humanity trip to Nashville. But one of the coolest internships was the one I completed during my six months studying abroad in Ireland."
"I attended the American College Dublin and interned at the Tourist Victims Support Services which is part of the Dublin Police Department. We helped anyone who came to Ireland and needed assistance after being mugged, having their bags stollen, losing their passports, etc.
"I was in Dublin the year after the Good Friday agreement and was asked to appear on Irish television and radio to share an American's perspective of the evets.  The whole six months was an awesome experience."
During Bill's time on campus, he also played tennis for a year. "As a freshman, I walked on to the baseball team and played fall ball for about eight weeks.  Then, I got a call from the coach who noticed I played tennis in high school.  He said, 'We are short a tennis player, you want to come out and be our 7th man?'  I did and played six matches over six months and loved every bit of it.  We made it to the Sweet 16 round of the DII NCAA Tournament that year and I can proudly proclaim I have a 3 and 3 NCAA record – ha!"
"All my opportunities at UC were possible because I was one of 300 students, not one of 3,000. All my experiences from SGA and the House of Governors to choir and band to KDR and my internships were resume builders and helped me start my career.
"As graduation approached, my friend and fellow UC alum, Jeremy Burnside, called and said, 'There is a job opening in the WV legislature and I told them you would apply.'
"WV has this special environment that if you put in a little bit of effort, you can go far. I started at the legislature in the public information office and within eight months, I was the assistant director of the office. At that point, I really wanted to stake my career working in the WV legislature and did so for the next six years.
"As part of the National Conference of State Legislatures, I met some folks from the Pennsylvania legislature and in 2006, I received a call from one of those friends asking if I would be interested in a job.  It was perfect timing as my sister had settled in Harrisburg, PA with her family and my parents had moved from Long Island to be near their grandchildren.  I was ready to be closer to family and this opportunity would get me there."
As Bill built a career in Pennsylvania, he moved from the Communications Office to the House Democratic Policy Committee to the Office of the Majority Leader to the House Gaming Oversight Committee to the Leadership Executive Director position in the Office of the Democratic Caucus Secretary.
"After we lost the majority, I was able to parlay the career that I built in the legislature to a career in the private sector." Bill is now President of Mid-Atlantic Strategic Solutions, a lobbying firm that is a subsidiary of McNees Wallace & Nurick LLC, one of the largest law firms in Harrisburg.
"I can track my success all the way back to day one at UC, standing on the lawn, and knowing I wanted to work in the legislature. Because I was involved in so much at UC and formed the relationships I did, I had a wonderful collegiate experience and was able to build on that and establish a career.
"In the future, I want to continue doing what I'm doing. I love the lobbying and advocacy side of this business. I'd love to come back to WV; it would be a full circle experience for me to lobby those that I used to work with.
"I have only been on the private sector for five years, but I am excited to see where it goes."
Bill and his wife live in Harrisburg with their three children, and he says, "Life is perfect in every way I can imagine it to be and if not for the experiences at UC and in WV, I would not be where I am today."