Admitted Students
Congratulations on being accepted into our Golden Eagle family!
Welcome to UC!
Take a moment – deep breath – and enjoy your well-deserved excitement. We're just as excited to have you here.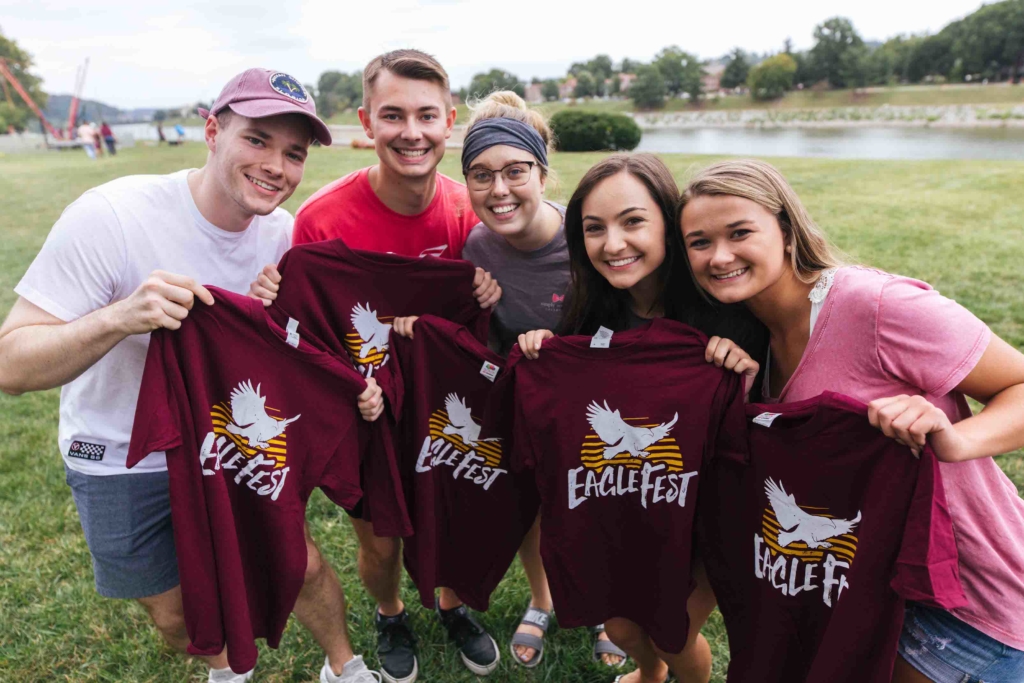 We want UC to feel like home, whether or not you live on campus. We know that your dreams, your goals, your ambitions, can happen right here; that our innovative programming will help you make a bold statement – or a quiet one – about who you are.
Here is what happens now: The first thing you need to do is to pay your enrollment deposit. This will trigger several things to get you started on your journey to becoming a Golden Eagle.
UC Email and Log In Credentials – You will receive an email from Technology Services (uccredentials@ucwv.edu) with instructions for logging in to the UC Network and activating your UC email.  This email will be sent to your personal email account that is on file with the university. If you have been admitted and made your deposit and you do not receive this email, first check your spam or clutter folder. If it is not there, contact help@ucwv.edu to alert them.
Class Schedules – Your schedule will be created by your Freshman Student Advisor (FSA). Our Director of First Year Experience, Debbie Bannister, will then reach out to you, welcoming you to UC and giving you instructions on how to view your new schedule.
Housing – If you are living on campus, you will hear from our Housing Office. Visit our housing page to find out about our home-away-from living options.
Orientation – Make plans to attend Summer Orientation, Advising and Registration (SOAR) prior to starting classes. At SOAR, you can take care of everything from your class schedule, to meal plans, housing, parking passes and your student ID. You can meet with faculty, talk with financial aid, and get to know your fellow classmates. You have several dates to choose from (and we encourage you to bring your parents as well).
Again, our congratulations on your acceptance! We are looking forward to seeing you on campus.
(And if you have any questions, please feel free to contact our Admissions Office.)