MacKenzie Loos
How MacKenzie Loos Turned Obstacles into Opportunity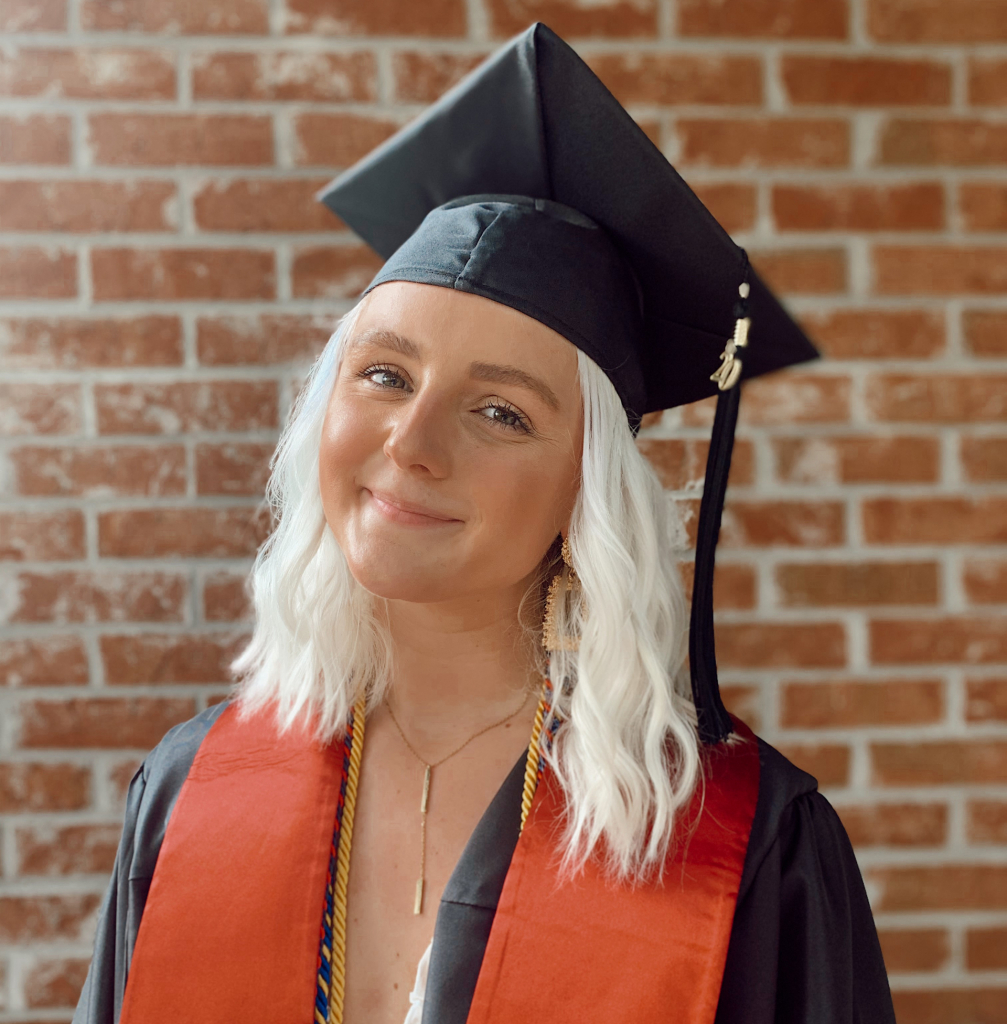 During a typical semester at UC, it would have been a rare occurrence to find senior MacKenzie Loos with spare time on her hands. A four-year member of the women's basketball team, Loos also served as a Resident Assistant, Teaching Assistant, and Peer Educator. Additionally, she was a member of eight different on-campus organizations (an officer in most) and engaged in community outreach and volunteer work throughout her communities in Charleston and Orlando, Florida. A native of the sunshine state, Loos will be receiving her diploma in May, having majored in Biology and minored in Psychology.
Before she could refer to her college career in the past tense, she found herself back home, off-campus, and finishing classes completely online due to the coronavirus outbreak.
"There was over a month left of school when this occurred," said Loos. "So now I am missing out on a month of eating meals in the CT with my friends, having movie nights, attending spring sporting events, having coffee and study dates with classmates, my last EagleFest, attending senior ceremonial events, spending the rest of the semester living with the best roommate, and most importantly, walking across that stage on May 2nd, 2020 for my graduation ceremony."
Loos and her classmates decided to use the unfortunate situation as a time to grow, incorporating what's happening in their lives with what they learned in a recent course about Public and Global Health.
"This course has allowed my classmates and myself to think of not only the material that we were learning about," said Loos, "but also apply the issues to a global scale."
The interruption in the semester allowed Loos and her classmates the unique opportunity to analyze a real-world global health crisis and respond thoughtfully – they worked through questions about the future of the nation's population, and how they have all personally been affected by the pandemic.
"Through this course and this final project, the ultimate goals of health promotion have become evident," said Loos. "Through experience and education, we need to be part of the solution more-so and not the problem."
Loos, along with her classmates, has demonstrated not only flexibility but a proactive spirit to take a difficult situation and grow from it. They are engaging in productive work, enlightened living, and community involvement even though they are far from campus, exemplifying the mission of the University of Charleston.
The University of Charleston continues to remain student-focused even in the face of the unknown. As we adjust to an uncertain future, it's the support of our alumni and friends that help us better serve our students.
If you can give during this time, we encourage you to give to our Pandemic Appeal Campaign, created specifically in response to the COVID-19 outbreak.
---