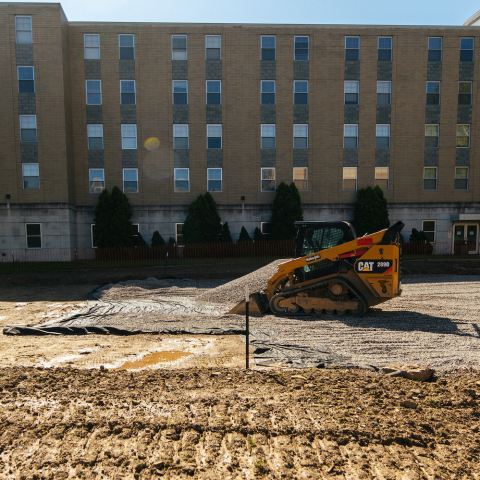 Campus Projects
Building on our Future
A new student commons area. Increased outdoor recreation spaces. Updated technology in classrooms. And more.
There are several exciting summer projects underway at UC! For our students returning to the Charleston campus in the Fall, these projects will significantly enhance the on-campus experience.  For our alumni and community, these improvements will make your next visit to campus a special one. The two biggest projects are renovations to our dining facilities and establishing state-of-the-art healthcare simulation labs.
Note: All of these projects are funded by grants and donor gifts. 
The Food Court on the 1st floor of the Geary Student Union.
This area will become the main dining facility.  There will be eight food serving stations, new and renovated furnishings, updated décor, and expanded seating.  Both meal plans and à la carte dining will be available.
New stations featuring allergen-free entrees with both meat and plant-forward options
Live-action cooking station featuring exciting options like stir-fry and ramen bowls
Expanded & redesigned seating emphasizing comfort and flexibility
New dining options include: The Bake Shoppe, Smoke & Fire, Fusion, The Carvery, Trattoria, Clarity, ROOTS, and Nutribar | Salad Bar.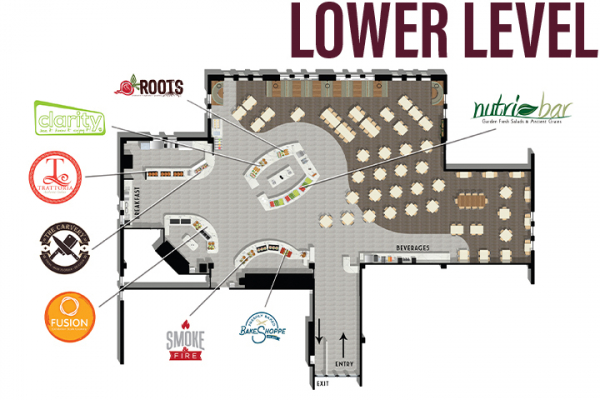 The Student Commons on the 2nd floor of the Geary Student Union.
At this location, you will be able to place takeout orders for pickup, select prepared and packaged food items, and utilize high-quality beverage machines throughout the day and evening.
Former Dining Hall being reformatted into a student commons area with new furnishings and décor
Micro market w/ many grab & go options and expanded availability
Mobile ordering complete with ghost kitchen and food locker system
Self-checkout options to allow for faster service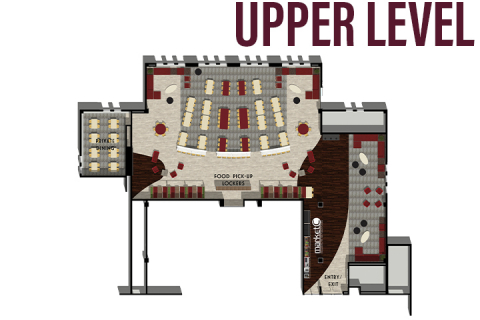 New Healthcare Simulation Equipment
The new equipment is being added in multiple Charleston campus locations and includes:
a comprehensive healthcare simulation center including new manikins and a nursing station
new radiology imaging equipment
a virtual reality classroom including the latest equipment for immersive anatomy, physiology, and radiology instruction
new simulation equipment for the School of Pharmacy
new anatomy equipment for the Physician Assistant program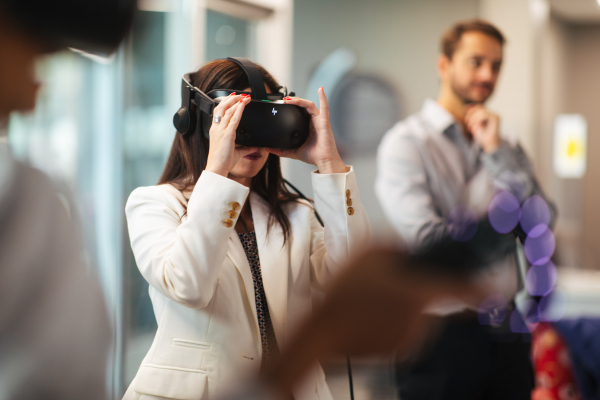 Other Exciting Projects
Residence Halls
Upgrades to the bathrooms, cabinets, carpet, and furniture
Former Cox Hall Site
Basketball, beach volleyball, and pickleball courts added along with seating and lighting
Athletic Facilities
New turf at softball and football stadiums
Portable bench coverings for soccer and lacrosse at Welch Athletic Complex