Jessy Hamrick
A Perfect Match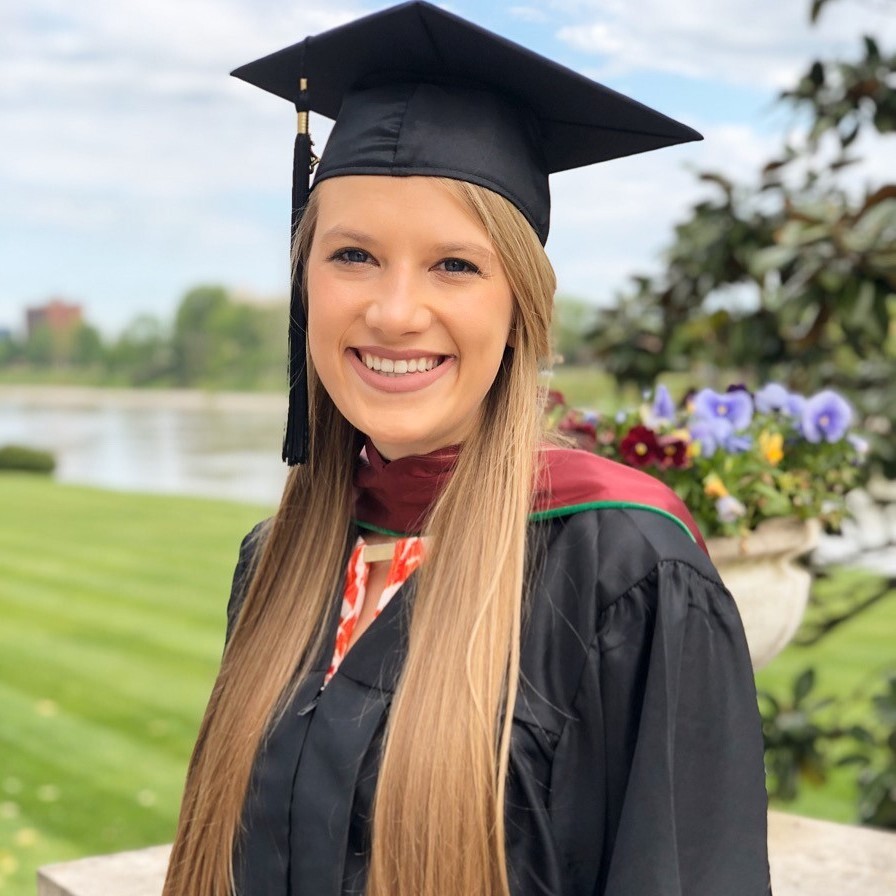 After spending seven years at UC, recent alum Jessy Hamrick finds it difficult to pick just one favorite memory. (Although meeting her now-husband while playing pickup basketball her sophomore year ranked right up there!)
Jessy graduated from UC in 2017, and from the UC Physician Assistant Program in May 2020. Her undergraduate degree is a Bachelor of Science in Biology, with minors in chemistry and psychology. She was a member of the UC Cross Country and Track & Field teams and served as a Resident Assistant for 2 years. While in PA school, she was a member of PA professional societies UCPASA and WVAPA. And we might note that she also got married during her didactic year.
She chose UC because it was close to home, offered small classes, gave her the opportunity to continue participating in track while getting her degree, and because it had a PA school, her long-term goal.
"I chose biology for undergraduate because I knew I wanted to pursue the medical field," she stated. "A biology degree would meet a majority of the requirements to apply to graduate school.  I then applied to PA school because of a lifelong dream of becoming a pediatric PA. I wanted to serve my community and provide to the children in our area. "
While having to be confined to home by the pandemic gave her extra time to focus on studying, Jessy says completing her PA school career without her classmates and professors has been bittersweet. "This is a time of celebration, yet we don't get to share it with the ones who have been there throughout the journey."
Her future has been put on hold as well. While she has been accepted as a pediatric physician assistant in Charleston, she will start a little later than anticipated due to COVID-19 precautions being in place.
But, as all our graduates are, she will always be a Golden Eagle – "I will miss being surrounded by my classmates, friends, and professors. I will most certainly miss getting to see Stacey, the librarian."
Though Jessy has finished her time as a student at UC, there are many Golden Eagles hoping to return to campus this fall. Together, we can help alleviate some of the unique challenges our students will face upon returning to Charleston and continuing their education. The Bring Back the Golden Eagles Campaign was created to meet unexpected needs, such as the situations in which we currently find ourselves; learn more about the campaign, and help us bring back our Golden Eagles!
---