December 2019 Commencement
Celebrating the hard work, academic successes and personal growth of our students
Graduation is a huge achievement and we congratulate each of our students who have successfully reached this goal in their academic journey.

---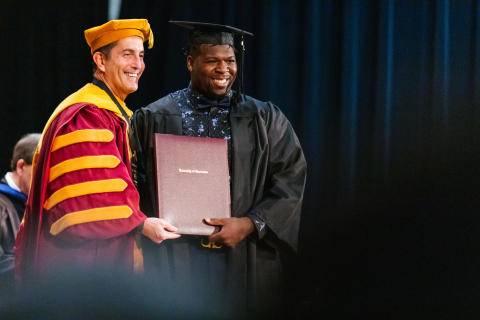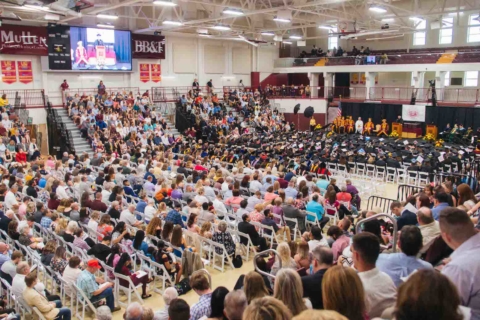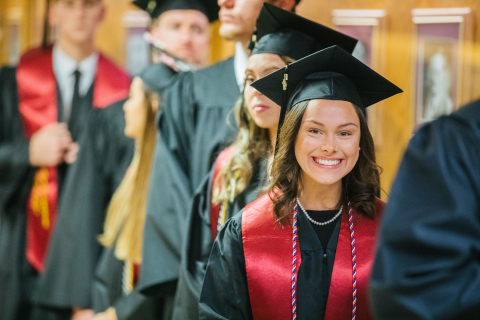 We were honored to be joined by NBA great and philanthropist David "The Admiral" Robinson for our December 2019 Commencement.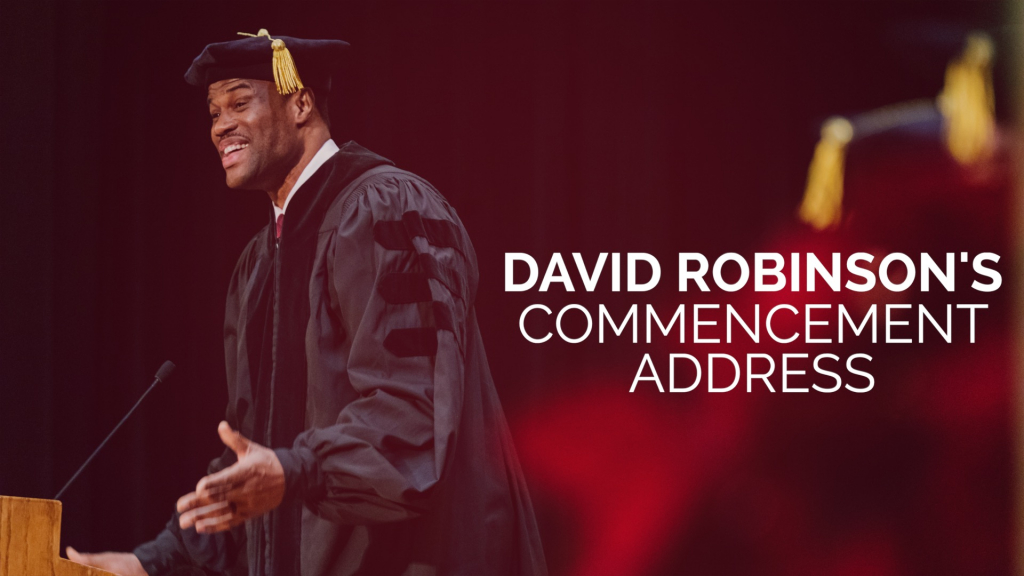 Watch the Full Commencement Address
Do I need a ticket to attend graduation?
Graduating students will be given a designated number of wristbands prior to the ceremony. Only those who have wristbands will be permitted to enter the Arena. Guests who do not have a wristband can watch the ceremony live streamed in the Frankenberger Gallery in our Geary Student Union.
Is there reserved seating?
No, seating is on a first-come, first served basis. Once the Arena is full, guests will be directed to the Frankenberger Gallery to watch the event live streamed.
What time do doors open?
Doors will open an hour before commencement begins. If you have a handicapped member of the family, or someone who needs extra help to get seated, there are ushers stationed throughout the area to help.
Can I take photos?
We do ask that families not rush to the stage to get photos. We have a professional photographer who takes photos during the event, and you can visit his website at https://mypicturesnow.com.  Before and after the ceremony, we invite graduates and their families to take group photos out on our beautiful riverbank.
Will the Bookstore and Coffee Tavern be open?
The Bookstore and Coffee Tavern will be open from 9:00 a.m. to 3:00 p.m.
Where to stay
There are several hotels near campus, and we have a list of those that offer visiting UC families a discount: see Where to stay
Directions for getting to campus and campus map
Charleston is located at the confluence of three interstates (I-64, I-77, I-79).
It is served by Yeager Airport, named for the pilot who first broke the sound barrier (Chuck Yeager).  Service is provided by American, Delta, Spirit and United Airlines. The airport is about 10 minutes from campus.
Amtrak's Cardinal line serves Charleston, with a passenger station close to campus. There is also Greyhound bus service as well.
Charleston is served by Uber, Lyft and C&H Taxi. All major rental car services are available at the airport and other locations around the region.
UC is easy to get to. For driving directions, see Directions to Campus. We also have a Campus Map that can help. Remember that there will be signs and people directing you to the ceremony.