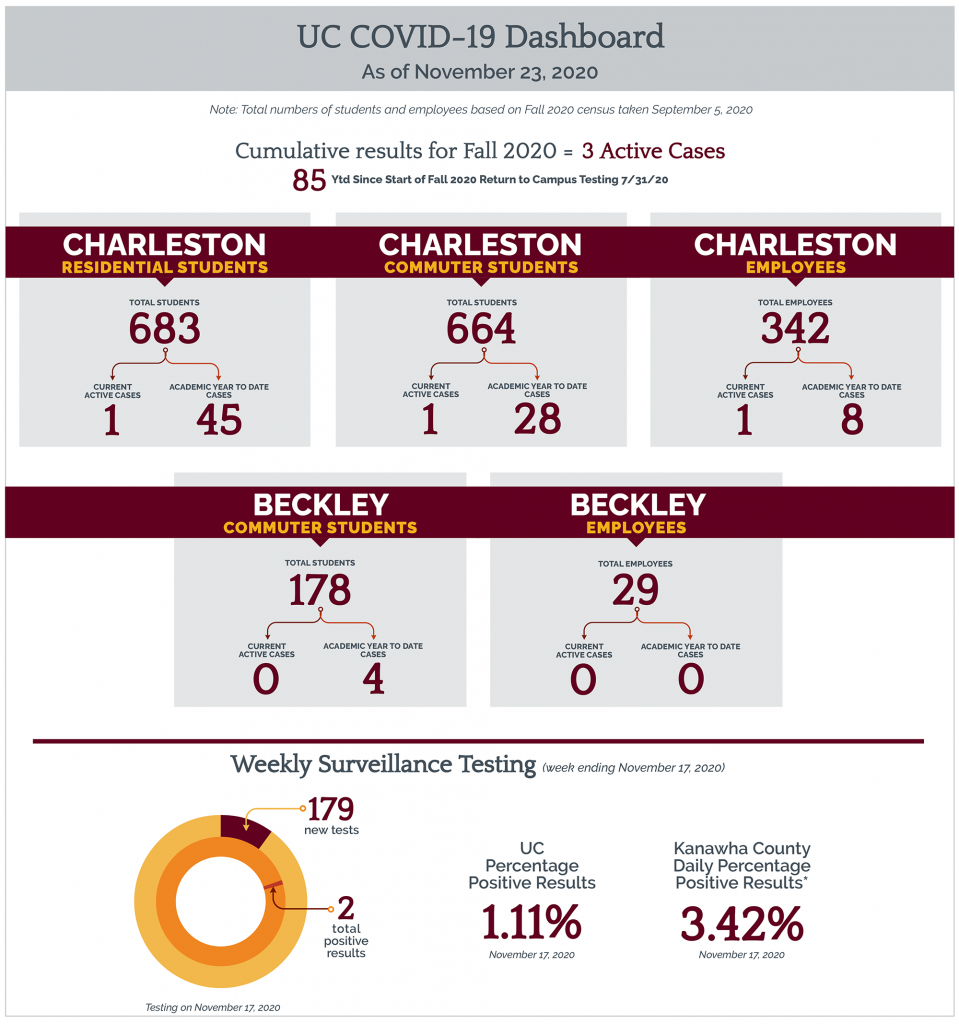 *West Virginia COVID-19 dashboard
https://dhhr.wv.gov/COVID-19/Pages/default.aspx
11.20.2020 – from President Marty Roth
Dear UC Community,
On June 19th, we released our Fall 2020 Return to Campus plan, and every day since our focus has not wavered – to deliver the best possible learning experience while keeping everyone at UC healthy and safe. Today marks the end of our plan's key element: the in-seat instruction period for most UC campus-based programs.
We have accomplished what many universities started yet failed to do. We never had to suspend in-seat classes. We did not have to send our students home or lockdown our residence halls. Instead, we finished together what we started together.
The following video, I hope, captures some of the lessons we've learned this Fall. Lessons that ultimately got us to where we are…where we wanted to be…today.
Lessons We've Learned in 2020 | A Message from President Roth
Please enjoy, celebrate this moment, and stay safe!
Best regards,
Martin S. Roth
President