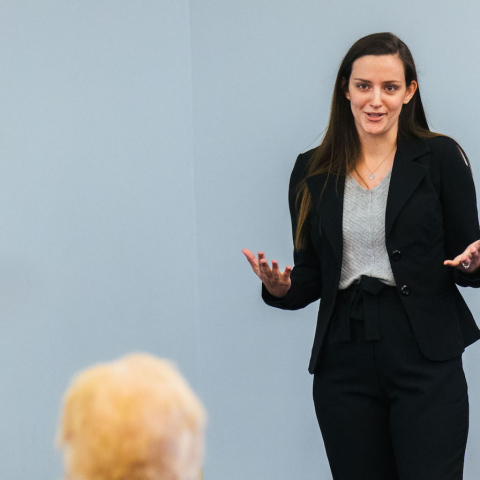 School of Business and Leadership
The School of Business and Leadership offers a wide range of programs to help you succeed in the business world.
Why UC for Business?
The School of Business and Leadership offers career-oriented undergraduate and graduate degree programs designed to provide students a broad education, encompassing the knowledge base, analytical thought processes, ethical grounding, technology, and communication skills, and professional preparation necessary to meet the challenges of today's fast-changing business world.
The University of Charleston's School of Business & Leadership has been approved for membership in the Accreditation Council of Business Schools and Programs (ACBSP).
ACBSP is a leading global accreditation body for business, accounting, and business-related programs at the associate, baccalaureate, master, and doctorate degree levels worldwide and is recognized by the Council for Higher Education Accreditation (CHEA).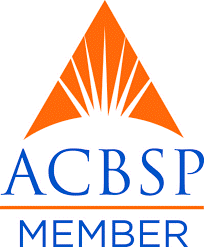 Become a Leader in Your Field
The School of Business is distinguished by how it takes advantage of its location near Charleston's business district to engage its students as partners in the learning process with top-level executives from national, regional, and local firms. Students prepare for professional careers by building extensive business networks that include CEOs, CFOs, and other officers from diverse industries who serve regularly as speakers, mentors, and experiential placement supervisors.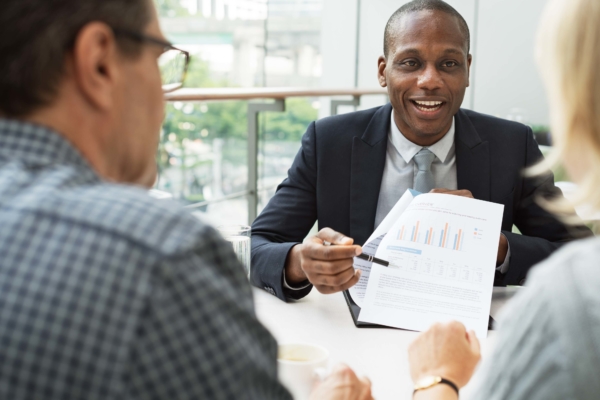 The School of Business works with two groups that provide guidance, suggestions and professional input to our programs:
Business Advisory Committee
Current Business Advisory Committee Members for School of Business & Leadership
Chairman, Dr. Glenn Crotty, Executive Vice President and COO, CAMC
Loren W. Claypool, COO, HealthSmart Benefit Solutions
John A. DeRito, Executive VP/Director of Commercial Banking, City National Bank
Kent George, CEO, Robinson & McElwee
Timothy J. Gibbons, CPA, Gibbons & Kawash, Certified Public Accountants
Matt Kingery, JD, Dinsmore & Shohl, LLP, representing Generation Charleston
Rebecca R. McPhail, President of the West Virginia Manufacturers Association
Timothy Miller, JD, Shareholder in Babst Calland
David Rosier, General Manager of Administration, Toyota Motor Manufacturing West Virginia, Inc.
Financial Planning Advisory Committee
Current Financial Planning Advisory Committee Members for School of Business & Leadership.
Marc D. Arnold, CFP®, Financial Advisor, Ameriprise Financial Services, Inc.
Michael Black, Committee Chair, Partner, Jarrell Black & Co
Lynn Clarke, JD, Special Counsel, Bowles Rice, LLP
Virginia Copley, CFP®, Senior VP, Wealth Advisor Regional Director, BB&T
Christopher Erlewine, CFP®, CRPC®, Arnett Carbis Toothman Wealth Advisors
David Lanham, '64, CFP®, AIF®, Co-Founder & Managing Director, LOC Investment Advisers
Brian Lescar, CFP®, AAMS®, VP/Portfolio Manager, United Bank
Wes Richardson, CFP®, CLU®, Managing Partner, Northwestern Mutual
Shoba Sampath, '86, CFP®, CLU®, AXA Advisors
Jason Thompson, '86, '92, MBA, Senior VP & Financial Advisor, Morgan Stanley
Rick Wolford, AAMS®, CWA, First VP and Branch Manager, Hilliard Lyons
All undergraduate business majors are strongly encouraged to participate in at least one cooperative employment or internship work experience while at the University; internship experiences are required in the curriculum for majors in business analytics, digital marketing, entrepreneurship, management, sport analytics, sport business, and sport media. Internship experiences improve the marketability of graduates, often leading directly to offers of employment. Current students are enjoying placements with regional and national firms. The University's Center for Career Development (CCD) assists students when searching for internships or cooperative employment. Students should consult with their faculty advisor and the CCD for assistance.
The School of Business and Leadership offers a variety of degree and non-degree coursework that prepares students for professional certification exams, including the Certified Public Accountant (CPA), Microsoft Office Specialist (MOS), Certified Financial Planner® (CFP), Project Management Professional (PMP), Lean Six Sigma (Yellow, Green and Black Belts), Cybersecurity certifications (Certified Incident Handler, Certified Ethical Hacker, and Security Analyst), and more. The School also has the expertise to offer customized leadership and organizational development programs to help organizations fill gaps in employee training as organizations grow and change. Some non-degree workshops and seminars may also allow participants to earn continuing education credits.
Mission
The mission of the UC School of Business and Leadership is to prepare graduates to achieve their potential as ethically-grounded and intellectually curious professionals with a commitment to creating, sharing, and applying knowledge appropriate to regional, national and global business practice.  The School of Business & Leadership educates and inspires individuals for a lifetime of learning, leadership and stewardship in business, government and society.
Vision
The School of Business and Leadership will be nationally recognized as an innovative center of excellence with an integrated approach to personalized business, leadership, and professional education that prepares graduates to lead and make ethical contributions in a rapidly changing global environment.
Values
Bridging practice and theory — Learning begins with our experience in business practices and progresses by drawing on theory to understand experience and improve practice.
Mentoring — We establish developmental partnerships to foster the personal and professional growth of our students, and to create opportunities for collaboration, goal achievement, and problem solving.
Transformation — We will be a change agent for our student and in turn, for our community.
Agility — We have a capacity for fast and flexible responses to the needs of our students and stakeholders.
Ethics — We act with honesty and integrity in all aspects of our work to develop character.
Innovation — We are advocates and instruments of positive change and quality service. Being innovative builds competitive advantage and creates new opportunities.
Diversity
We understand the critical value of our differences, and of our individual and collective strengths and skills.
Community Focused
We have a sense of responsibility and contribution to our community as well as the larger society in which we operate.
John Barnette, Ed.D.
Professor, Associate Dean, Executive Director of Leadership & Professional Development Programs