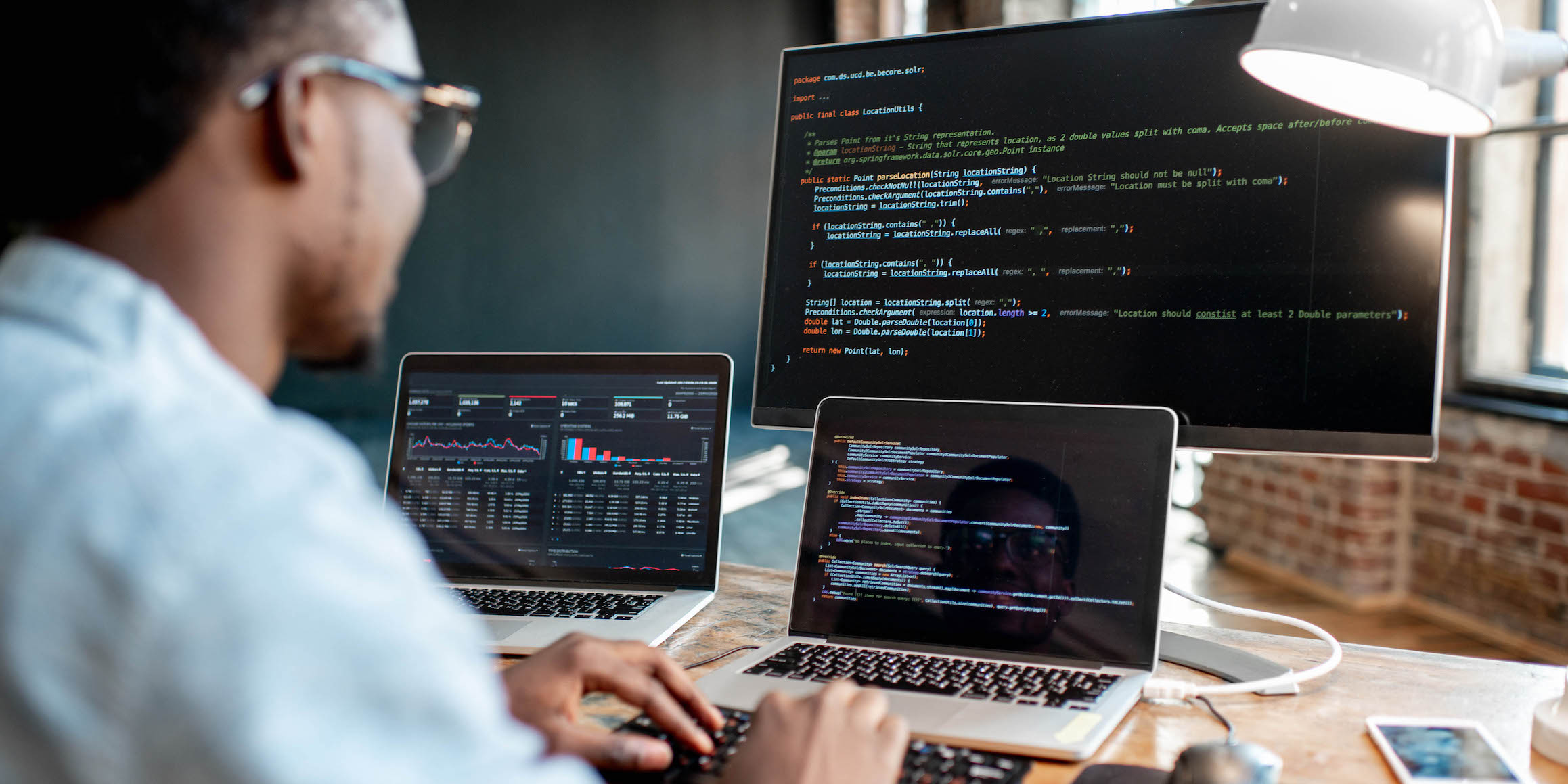 Master of Science in Business & Data Analytics
11 months (regular) or 2 years (flexible format)
STEM OPT for international students

In-Seat & Online

Charleston & Online
Program Overview
Business and industry rely on the use of data to predict outcomes, increase growth, and develop strategy. In this program, you'll learn the skills necessary to navigate the challenges and vast opportunities of a data-driven future.
Our expert faculty will guide you in acquiring in-demand and industry-relevant aptitude, knowledge, and skills, that are required to create value with, manage, and lead business data analytics solutions.
The online format and work-compatible schedule accommodate working professionals, and the program is open to those with both quantitative and nonquantitative backgrounds.

Students must have an undergraduate degree from an accredited institution to be fully admitted to the MSBDA program. Applications will be accepted and reviewed from students who are in their final year of undergraduate study for conditional admission.
Admission preference will be given to students with a 3.0 or higher cumulative GPA in a quantitative degree program (engineering, finance, computer science, mathematics/statistics, etc.). Interested students in non-quantitative degree programs and/or with lower GPAs are encouraged to apply as well.
Students must submit the MSBDA application, official transcripts from all colleges/universities attended, and a professional resume. GRE/GMAT scores are not required but may be submitted in support of the application. Decisions will be made on a rolling basis for each fall semester start.
Program Highlights
The MSBDA Program blends innovative curriculum in data analytics, predictive modeling, management, and business space.

Diverse classes designed to attract students from all walks of life.

Opportunities for collaborative work with peers, faculty, and the business community.

Most classes and capstone course are designed to provide opportunities to work with real business problems and provide practical solutions/decision making tools for the business.
Courses Included in the Program
MBDA 700 Business Analytics for Managers
MBDA 710 Big Data: Management & Application
MBDA 720 Data Visualization & Data Mining
MBDA 730 Data, AI, Ethics & Leadership
MBDA 740 Data Science Application & Technologies
MBDA 750 Predictive Modeling for Business & Data Analytics
MBDA 760 Quantitative Methods for Business & Economics
MBDA 770 Machine Learning
MBDA 780 Business Forecasting for Analytics
MBDA 790 Business Analytics Capstone
Meet the Faculty
Meet the Faculty