Getting Involved
Learn a new skill. Follow a passion. Meet new friends. Help the community.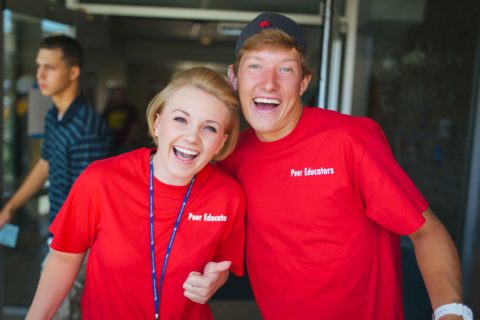 Being a part of an on-campus organization not only offers a chance for you to get to know fellow students with the same interests but also provides great learning opportunities. You will hone communication skills and learn to develop, promote, implement, evaluate and initiate ideas and activities through student organizations.
We have a diverse selection of opportunities to get involved on campus. During your orientation week, be sure to attend our Organization Fair, where you can see all that UC has to offer, meet the members of each group, and find the right fit for your interests.
If you don't see an organization that interests you, you can start a new one. To do this, you need five interested students and a faculty/staff advisor. Then, you set up a meeting with our Coordinator of Student Involvement to assist you with the rest of the process. *Students are required to maintain a minimum GPA of 2.5 to be eligible to participate in a student organization. 
Current UC organizations include:
Professional Organizations
Greek Life
Student Government
Student Activities Board
Academic Organizations
Honor Societies
Religious Organizations
Special Interest Organizations
---