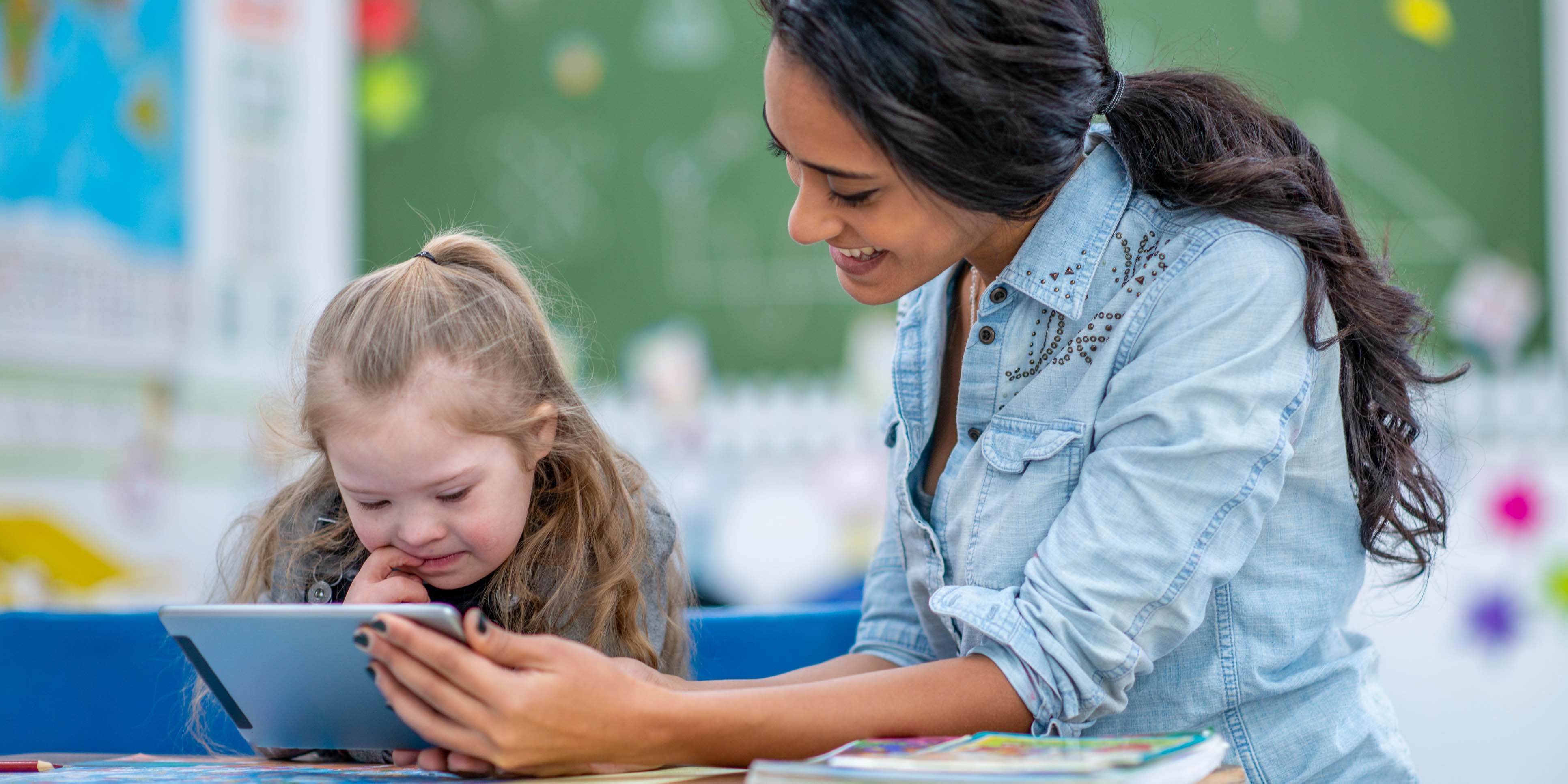 Elementary/Special Education
4 Years

In-Seat

Charleston

K-6 Elementary
K-6 Multi-categorical Special Education
Program Overview
To be more marketable in the teaching field, teacher candidates will often pursue more than one teacher certification, which allows them to teach in different areas. This double major provides you with two certifications: K-6 Elementary and K-6 Multi-categorical Special Education.
You'll learn to reduce barriers to learning, provide appropriate supports for all learners, and acquire methods and strategies to accommodate the needs of diverse learners through adaptations, modifications, and proper assessment.

Freshman applicants with a 2.5 or higher high school GPA and transfer students with a 2.0 or higher cumulative college GPA are eligible for general admission to UC and will gain direct entry into this program. Students may apply online or download the admissions application.
Program Highlights
Our field experiences begin freshman year with ethnically and economically diverse students in rural, urban, and suburban schools where you'll have multiple chances to interact with a wide variety of teachers and classrooms.

Our experienced faculty range from award-winning teachers and administrators to National Board Certified Teachers and curriculum specialists.

Student-athletes thrive in our programs, and we work to ensure our program schedule fits with your active practice schedules.
Program Outcomes
Careers and Beyond

Upon graduation, you are qualified to teach in a public or private school setting based on the certification and grade-level area. Our graduates have become teachers, administrators, curriculum specialists, and state department of education employees.

Many graduates have found employment in the following states:

Connecticut
Florida
Illinois
Kentucky
Maryland
Ohio
Pennsylvania
Virginia
West Virginia
Our education programs are accredited by the West Virginia Department of Education and the Council for the Accreditation of Educator Preparation (CAEP)/ Teacher Education Accreditation Council (TEAC).