Biology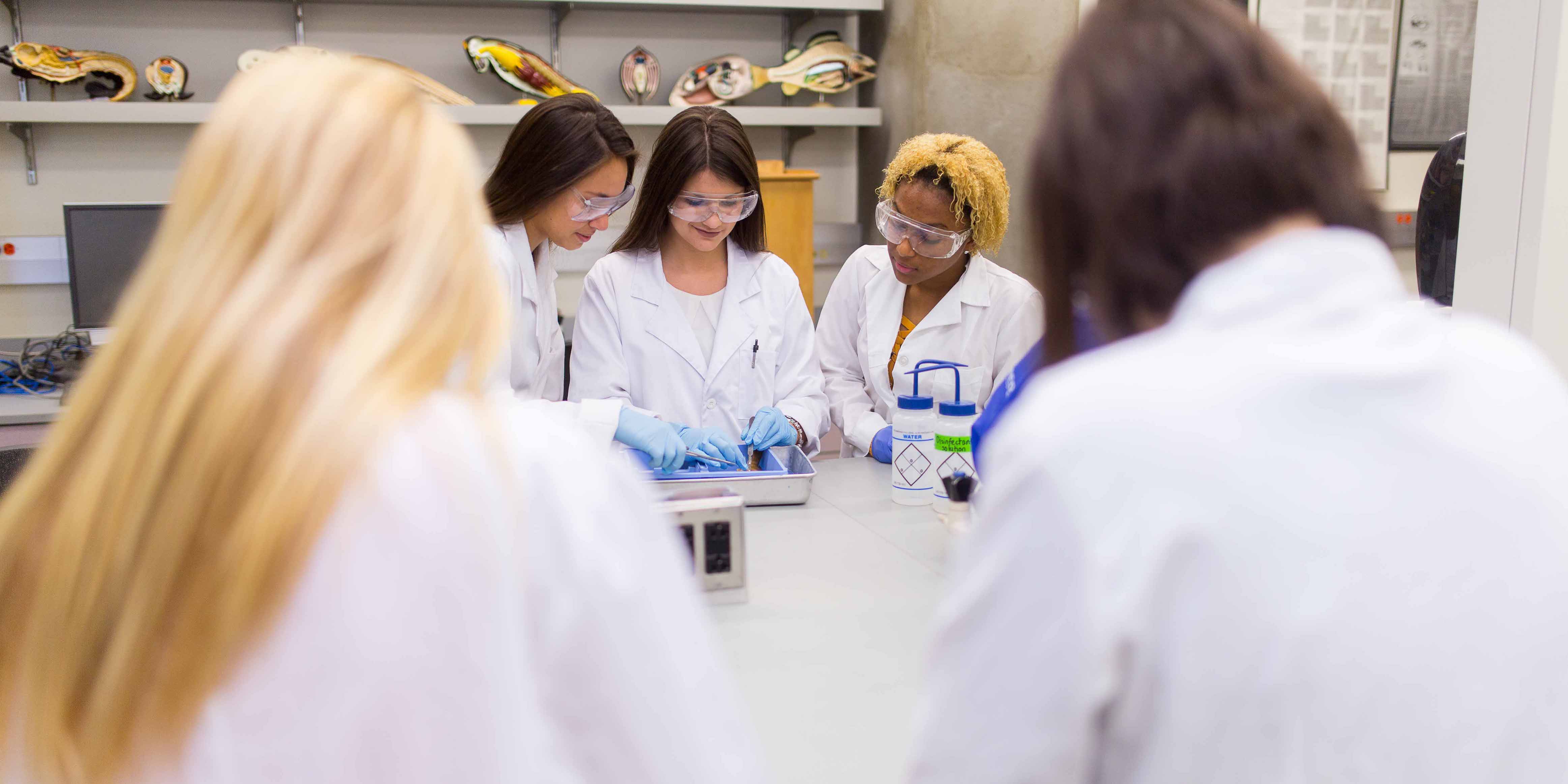 3-4 Years

In-Seat

Charleston
Program Overview
The Biology program at UC provides a rigorous curriculum grounded on a variety of biological disciplines (organismal biology, molecular biology, environmental science and biomedical science), along with intensive laboratory courses, field work, experiential learning, and research opportunities. By the time our students graduate, they will be equipped with the theoretical and practical skills necessary to be competitive and successful applicants for employment or admission to professional or graduate school in the biological, medical or environmental sciences.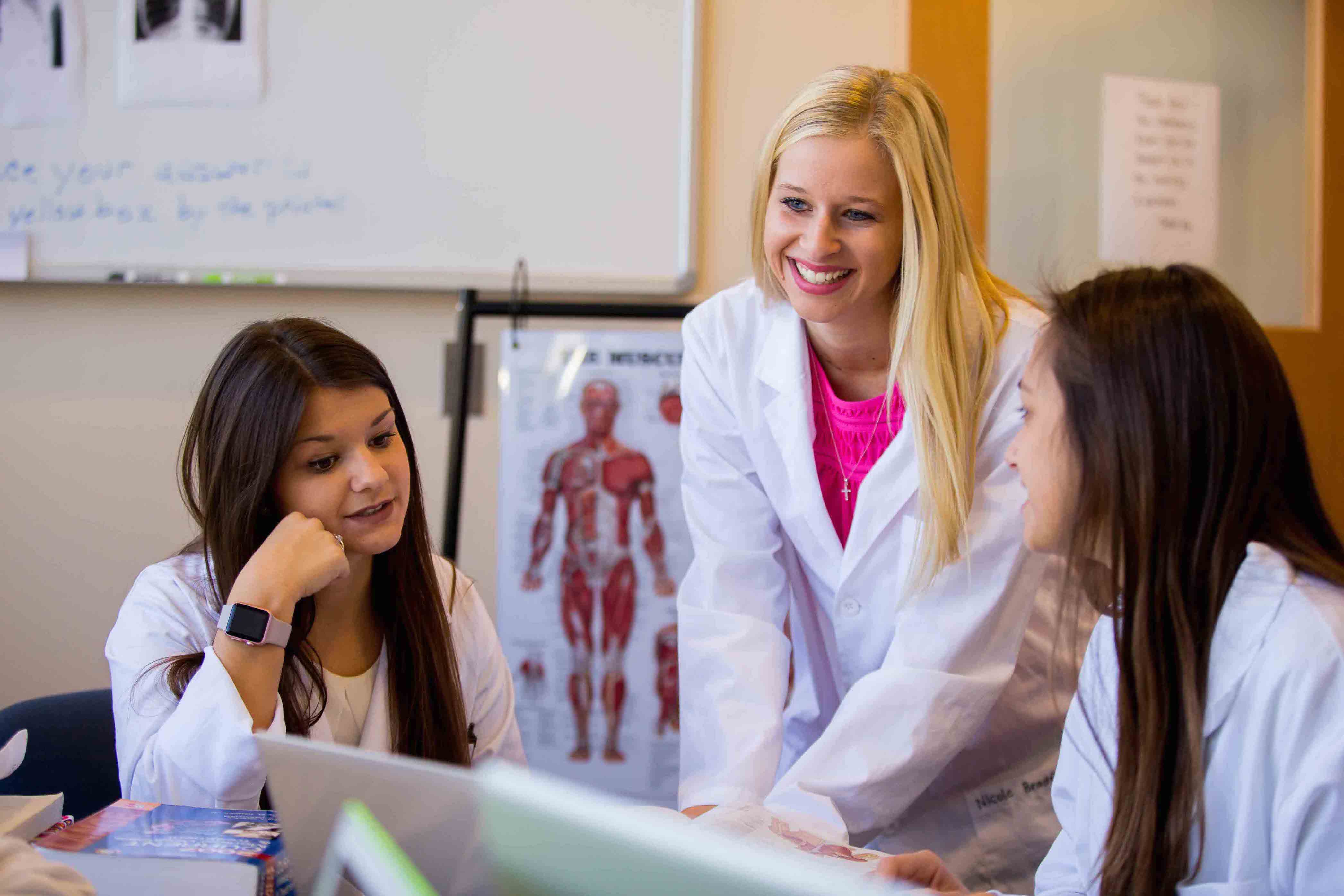 Program Highlights
Concentrations available in

Biomedical Sciences
Environmental Biology
General Biology
Data Analytics
Unique pathways for admission to UC's Pharmacy and PA programs.

Our science faculty have an open door policy and they are available to you any time they are in their offices; not just during office hours. This creates a very student-oriented setting for learning.

Each lab section is taught by the professor and not an adjunct or graduate student. This environment leads to individual research opportunities and more personalized letters of recommendations.

Chi Beta Phi, a national science honorary society, is active on our campus and provides you with opportunities to socialize and serve in the community.
Program Outcomes
Career Opportunities

Biology majors have many career possibilities, including a wide variety of biology-related careers in academia, laboratory research, health care and pharmaceuticals. (Some careers may require additional, higher level education.)

Park ranger
Agricultural or food science technician
Biological technician or research assistant
Quality control technician
Content writer
Health educator
High school science teacher
Food scientist
Environmental scientist or specialist
Forensic scientist
Biologist
Pharmaceutical sales representative
Ecologist or wetland scientist
Genetic counselor
Physical therapist
Dentist
Physician
Physician Assistant
Pharmacist
Chiropractor
Veterinarian

Graduate Schools

Graduates of the Biology programs at the University of Charleston have been accepted at

University of Charleston
Marietta College
West Virginia University
Duke University
Marshall University
Elon University
Ohio State University
Georgetown University
University of Toledo School of Medicine
University of Georgia
Virginia Tech
West Virginia School of Osteopathic Medicine
Lake Erie College of Osteopathic Medicine
Alderson-Broaddus College

Student Success

84% of recent graduates are employed in a related area or have been accepted into professional or graduate programs.
Featured Faculty
Featured Faculty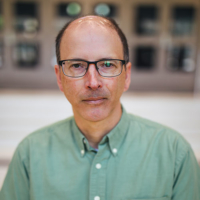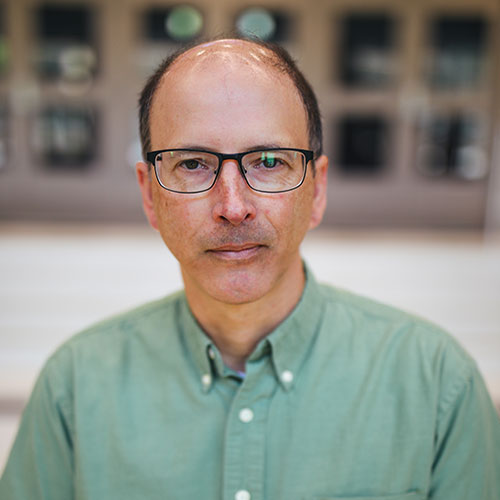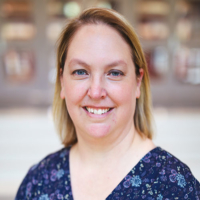 Additional Information
Admissions Requirements
Students must gain general admission to the University of Charleston. A visit to campus to meet with Admissions staff and program faculty is strongly encouraged.
Capstone Research Experience 
To demonstrate proficiency of the Program outcomes, majors must complete a hypothesis-based research project and Senior Seminar in their Senior Year
Required Research Timeline 
To assure that graduation occurs within the student's expected time frame, care must be taken to fulfill the requirements for completing your major's capstone research seminar learning experiences. Breaking the sequence, skipping a requirement, or failing to complete events by required dates will delay graduation.
For the Biology Program the timeline is:
Complete BIOL 130 and NSCI 220 prior to attaining 60 credits.
Research experience in Upper level electives or independent research experience
BIOL 496 Senior Year
Data Analytics Concentration
Students can add a data analytics concentration to their degree program. This applies the traditional techniques of computer science, mathematics, and statistics to the solution of problems in biology. For students interested in healthcare professions, this concentration offers a focus in genomics and proteomics – both areas which are at the foundation of precision medicine.
Environmental Biology Concentration
The Environmental Biology concentration is designed to provide students with a foundation in environmental sciences and population, organismal, and evolutionary biology. Students will explore regional organismal processes and the environments in which they thrive. Ecology, conservation and restoration of biodiversity are also a focus.
Conservation and restoration field work and internships with local environmental agencies are some of the opportunities available to students in this concentration. Course requirements for professional certification by several societies (e.g. Ecological Society of America) can be met within this concentration. Students in this track will also be prepared for graduate school in biological and environmental sciences.
Biomedical Sciences Concentration
This concentration is designed for the undergraduate student with an aptitude for the biological sciences and who plans to attend a professional school in the health sciences. While many of the courses in our biology curriculum core ensure our graduates have acquired the necessary requirements for any professional and graduate program, this concentration allows students to take more specialized courses in areas of human health that will make them stand out as candidates.
Students can explore topics such as pathophysiology, embryology, virology and more. Students may also consider taking approved classes from other departments to expand the breadth of their degree. For example, some courses in Health Sciences and Psychology may be used to fulfill the requirements of this concentration (e.g. nutrition or health psychology).
This concentration also works well with the 3+1 pathway from UC Pharmacy school allowing students to graduate with a B.S. in Biology by completing year one of the professional program and using those courses as the biomedical science concentration courses.
General Biology Concentration
The General Biology concentration is the most universal emphasis, offering a flexible yet robust curriculum for students interested in a broader understanding of biology.
These additional 16 credit hours required are chosen from the list of upper division courses, one from each major category (organismal biology, molecular biology, ecology and biomedical sciences). Even though this concentration prioritizes breadth over focus, it is still appropriate for all professions that require a major in biology and will prepare students for graduate schools, professional schools or employment.
If a student is unsure about what to do with their biology major and/or wants to take a wider variety of courses, then the General Biology concentration may be the best choice for them.
Pre-Physician Assistant Pathway
The Pre-Physician Assistant Pathway offers students the opportunity to pursue a strong science education that leads to admission to PA School
This pathway provides students with a degree in Biology with an emphasis in Biomedical Sciences to meet a host of healthcare and biological science career goal requirements, sequenced in a way that allows eligible and motivated students to apply to the PA Fast Track program and/or graduate in three years with a degree in Biology.
Pre-Pharmacy Pathway
The Pre-Pharmacy Pathway offers students the opportunity to pursue a strong science education that leads to admission to Pharmacy School.  It is designed to facilitate admission to and success in a graduate pharmacy program.
Students may choose to apply to pharmacy school after 2, 3 or 4 years of undergraduate study. Students will be enrolled as either Biology, Chemistry, or as a Chemistry-Biology dual major.
Students that wish to continue their pursuit of a Doctor of Pharmacy degree at the University of Charleston School of Pharmacy (UCSOP) may also choose to participate in the Pharmacy Direct Program.
Chi Beta Phi Science Honorary
Chi Beta Phi Science Honorary promotes interest in science and gives recognition to scholarly attainment in science. Chi Beta Phi is open to students having completed 20 hours of science courses with a 3.0 GPA. Freshmen may participate in activities prior to earning their 20 hours. Members of Chi Beta Phi participate in campus-wide recycling as well as having Earth Day Activities. Students may attend the Chi Beta Phi National Convention held every October.
Pre-Professional Healthcare Society
This is a unique student organization on campus that provides important and valuable information for all students pursuing professional careers based on the sciences (Pre-Med, Pre-Pharmacy, Pre-PA, Pre-Dentistry, Pre-Physical Therapy, Pre-Vet, etc.). PPHS focuses solely on getting students to their chosen profession. Some benefits of PPHS include:
Resume Building
MCAT/PCAT Prep
Networking with Healthcare Professionals
Graduate School Seminars