Student Success
The spirit of innovation thrives on our campus. Our students pursue their passions, generate new products, follow dreams, and rise to the challenge of making the world a better place through their ideas. 
Success can be measured many ways, but we define it as having the courage to try – to do something that hasn't been done before, to think in new directions, to pursue a goal. And to always strive for success. 
Austin Davis, third year Innovation Scholar organized a community innovation outreach program in Williamson, WV, to give innovation exposure to children who otherwise would not have had the opportunity.
Emily Thomas is a second year Innovation Scholar. She is the Innovation Labs project manager, a new program that brings innovation curriculum both virtually and in person to high schools throughout West Virginia.
During West Virginia's Annual Undergraduate Research Day at the State Capitol, five UC undergraduate students were selected to present their research. Zachary Blake, Allison Jones (both Biology), Levi Phillips (Chemistry), Shelby Bayliss (Political Science) and Heather Connery (Psychology), presented their research to legislators, representatives from other higher education institutions and the public.
And Eric Constant, along with a few fellow students, used the Innovation Center to provide the WV National Guard with hospital masks created utilizing our 3D printers early in the coronavirus pandemic.
---
Kiah Smith Earns DISC Certification
Kiah Smith, member of our Innovation Scholars Program, recently completed the DISC Assessment Certification, a course that provides extensive analysis on human behavior based on the DISC personality model (Dominance, Influence, Steadiness, and Conscientiousness).
"I've started using what I've learned within my daily routine," Smith says. "One thing I noticed since completing the certification is I'm having better self-awareness of my own communication skills and how I can better communicate with people opposite of me."
She says she is eager to apply the certification material to the Innovation Scholars Program and seeing the positive effect it brings.
Kiah Smith Earns DISC Certification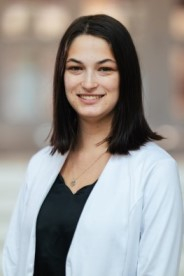 ---
Austin Davis Achieves Innovation Certification
University of Charleston Innovation Scholar Austin Davis has passed the Certified Professional Innovator Exam. Davis earned a 95% score on the exam.
"Austin is now, as we understand it, West Virginia's first Certified Professional Innovator," stated Terry Cyfers, Assistant Director of Innovation at UC.
Davis is a graduate of Mingo Central High School and is a third year Innovation Scholar majoring in biology, chemistry, and nursing.
"I'm honored to have been the first to be able to have this wonderful opportunity," said Davis. "I look forward to being able to mentor others to expand West Virginia as a certified center for innovation!"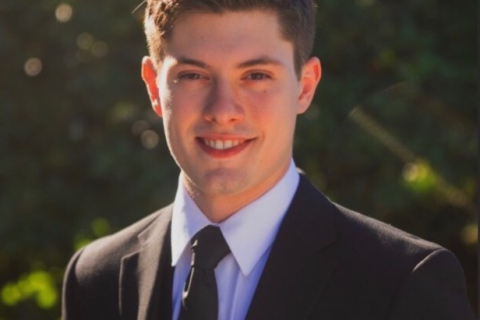 ---
Sarah Ball - Business Model Competition Winner
Sarah Ball, of Sissonville, and a current Innovation Scholar at the University of Charleston, placed third in Marshall University's business model competition held in April. Her prize for winning was an all-expenses paid trip to California.
While in Silicon Valley and San Francisco, California, Ball met Brad Smith, the former CEO of Intuit, and Scott Cook, the co-founder of Intuit.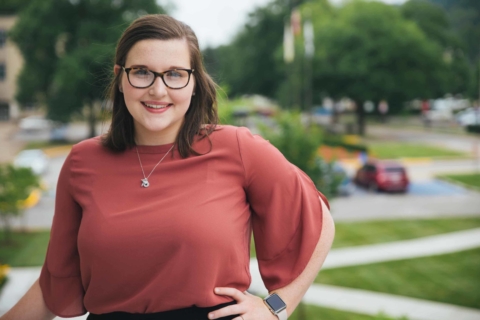 ---
Andrew Van Deusen - App Creator
Former University of Charleston Pharmacy student Andrew Van Deusen, created StudyLex, a study assistance application utilizing the Amazon ECHO voice controlled speaker.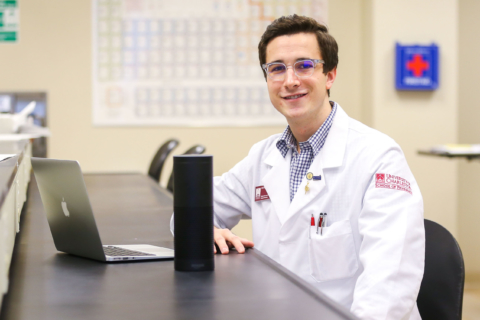 ---