Innovation Scholars Program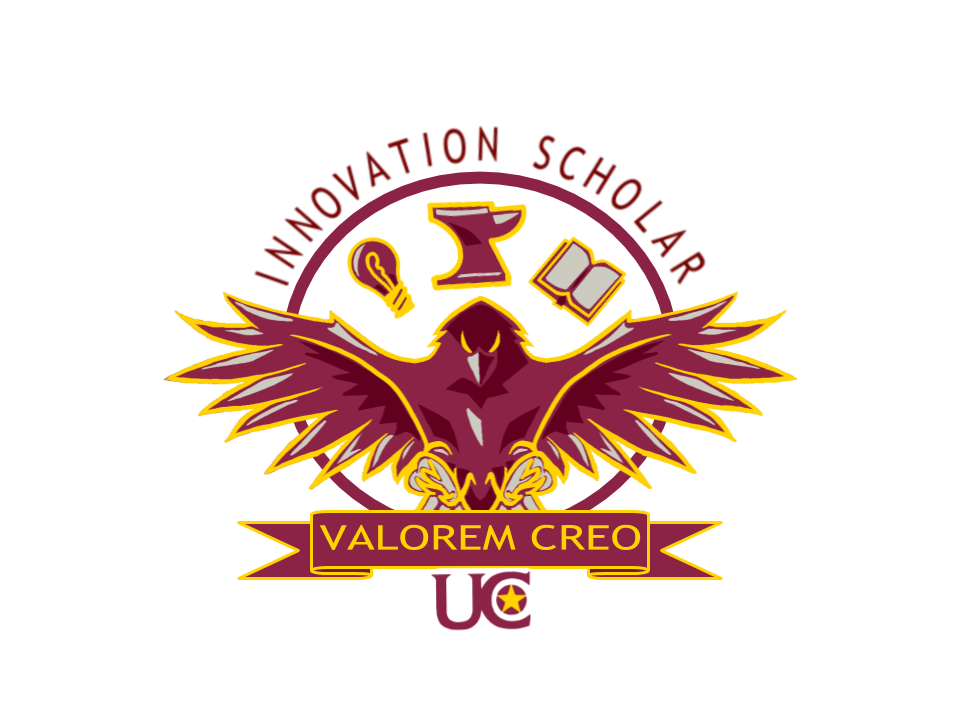 ---
"It is through innovation we see new value and positive change take place. We teach our Innovation Scholars the science and discipline of innovation, thus allowing them to become the change they want to see in the world."
The Innovation Scholars is a highly competitive program that provides students with real world preparation, opportunities to lead projects and create new ideas, and a competitive advantage over their peers.
The Innovation Scholarship (up to $5,000 per year) combines with the UC Academic Scholarship to provide students with a total scholarship package of approximately $20,000 annually. Students must have a high school GPA of 3.0, to be considered for an interview with the Innovation Scholar program directors and student leaders.
The program began in 2016, and provides an experience like no other for accepted students, helping them develop a wide range of skills through innovation-related experiences:
Scholars run the day-to-day operations of the Innovation Center, give tours and presentations to UC's donors and VIP guests, speak at state conferences, obtain professional certifications, develop and teach workshops.
They participate in competitions, including the West Virginia Business Plan statewide competition, the WV Innovation and Business Model Competitions, statewide conferences (including the Association of Talent Development annual conference), the UC I-3 Showcase competition, and more.
They are involved with and develop competency in tools such as the Little Bits Circuitry systems, 3d printing, One Button Studio, multiple software programs and other Innovation Center technology.
They serve as ambassadors for both the Innovation Center and the University of Charleston, and develop leadership skills as community and professional contributors, including our Innovation Labs program.
Interested in more information on the Innovation Scholar Program? We'd love to get to know you.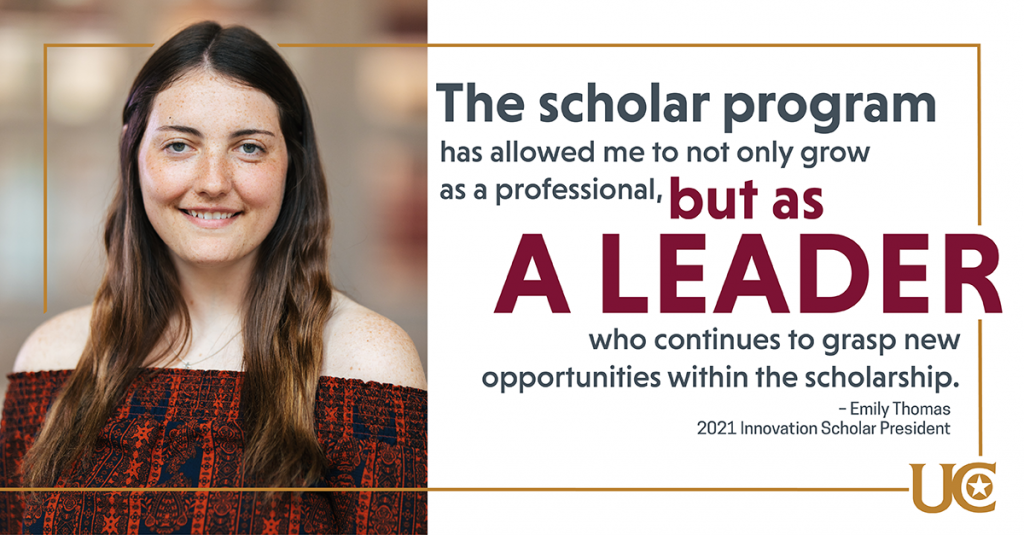 Meet the 2022-23 Innovation Scholars
Every UC Innovation Scholar goes through an extensive interview process in order to be considered for this prestigious program and scholarship. Scholars run the day to day operations of the Innovation Center, give tours and presentations to the University's donors and VIP guests, speak at invited state conferences, obtain professional certifications, attend professional conferences across the nation, develop and teach workshops to the community, and student body, study and practice the science of innovation, and much more.
Meet the current Innovation Scholars in their BioBook (produced by the Scholars themselves.)
We place our Innovation Scholars in real world situations and give them real opportunity to become better innovators, leaders, team members, and project managers. We believe our programming prepares them for what they will see once they graduate.
Some of the upcoming initiatives for the 2020-2021 year include:
Innovation Labs

 

– Innovation Labs is an initiative that brings innovation curriculum to high school students. Our plan is to build and beta test with two local high schools.  Once we perfect the Innovation Labs model we are looking to scale throughout all high schools in the state, and perhaps beyond. We have had interest from members of the community, and they confirm this is an important needed initiative. 

Innovation Design Challenge

– We are currently planning West Virginia's first statewide Innovation Design Challenge Competition for college students. This initiative will expand the need for innovation throughout the state allowing students to solve real world challenges.

Formal Internal Coaching – Studies have shown coaching has an extremely high rate of return and impact on those being coached. Universities across the nation have adopted coaching within their ranks.
Operational Improvement – We have grown the Innovation Scholar count from 9 to 19.  We have doubled our capacity.  With the new influx of Innovation Scholars, we realized our operations needed an overhaul. We will focus on operational efficiency and effectiveness.