Alumni Association
Stay connected to your University.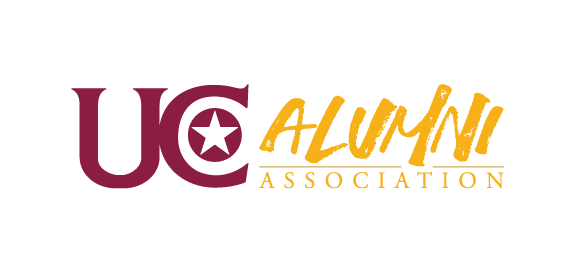 The UC Alumni Office along with the Center for Career Development provides graduates with programs and services that encourage personal and professional growth while creating opportunities to stay connected to the University.
The UC Alumni Office is the primary contact for UC alumni with their alma mater. The Alumni Office's mission is to create and maintain relationships between the alumni and the university, provide alumni with resources and opportunities to enhance their professional and alumni experiences, to build financial support for the Alumni Association and the University of Charleston, and promote the University of Charleston as a vital part of West Virginia's future.
As an Alumni who has graduated from either Morris Harvey College/University of Charleston you:
You may increase your benefits by supporting UC and joining the UC Alumni Association.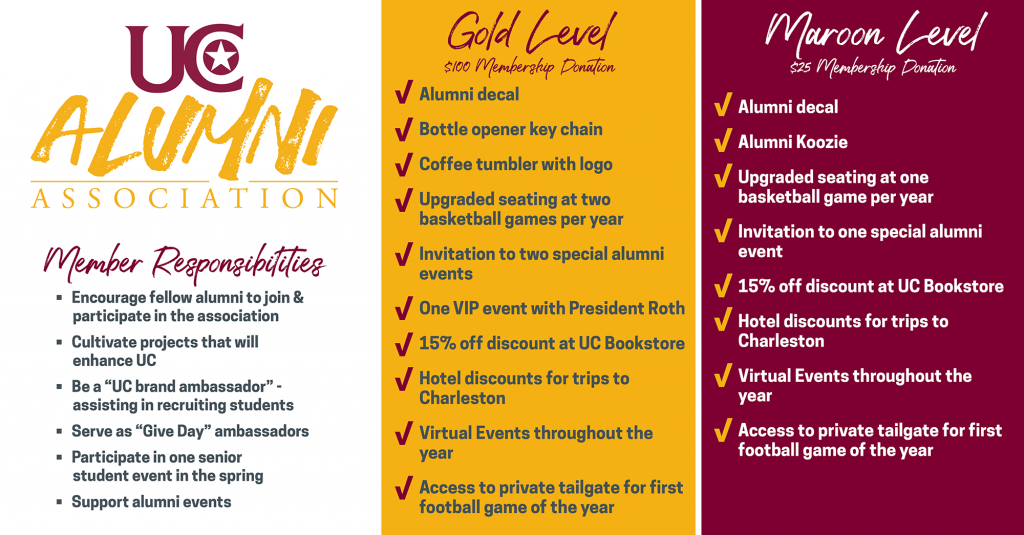 Join the UC Alumni Association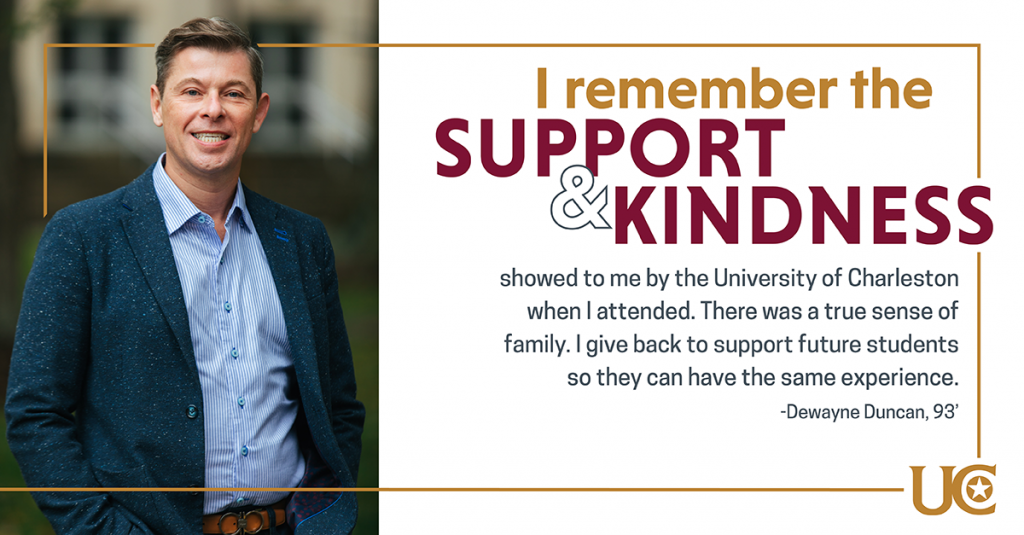 National Alumni Board
The National Alumni Board is a group of alumni from across the country, graduates from various years, committed to working with the University to make the alumni experience and enjoyable and valuable one. National Alumni Board members serve to facilitate communication between alumni and the University and are informed ambassadors for the University of Charleston.
The National Alumni Board meets twice a year at the University of Charleston
Members
George Alexander, '66
Ben Blackwell, '67
Kris Burfiend, '66
Carolyn Kelso Burton, '71
B Diane Clements, '65
Mary Converse, '65
Bill Daneluk, '75
Larry Devlin, '72
Sherrie Ellison, '80
Paul Ewing, '65
Jeff Ferrell, '70
Kevin Fulmer, '94
Mike Gibbs, '79
Bill Goukenour, '68
Sharon Goukenour, '67
Bradley Harris, '13
Richard Herndon, '73
Charlie Houck, '69
Jennifer Jeffries-Gallagher, 98
Scott Kinard, '11
David Kurtz, '80
Ned Lehmann, '66
Tom Marchio, '65
Jimmy Meadows, '04
Tom Miller, '66
Ryan Moran, '12
Nina Denton Pasinetti, '65
Ed Rabel, '63
John Ranson, '62
Bren Stevens, '80
Cory Stout, '10
Pete Thacker, '65
Doug Walters, '65
Robert Wilson, '73
Lisa Woo, '74
If you are interested in serving on the National Alumni Board, contact:
Director of Alumni Relations
304-357-4734
Both the Alumni Gallery of Achievement and the Alum of the Year Award provide the university the opportunity to recognize and spotlight those alumni who have achieved greatness and most clearly illustrate demonstrate living the mission of the University of Charleston through "productive work, enlightened living and community involvement."
These are alums who serve as examples of what an education from the University of Charleston can mean for today's students.
Alumni Gallery of Achievement
The University of Charleston's Alumni Gallery of Achievement is reserved for alumni who have realized great success in their career, contributed greatly to their alma mater, and/or have been instrumental in societal advancements. Induction into the Gallery is the highest honor bestowed on our alumni and provides the opportunity to recognize and honor the notable achievements of these outstanding individuals.
University of Charleston honored and inducted five alumni into the Alumni Gallery of Achievement in February, 2015. The five alumni inductees are: William T. Bolling, Magdalena De La Cruz Cook-Garcia, Stephen E. Kawash, Karen Price, and Robert Pumo.
Alumnus of the Year

Each year, the University of Charleston recognizes an outstanding alum who has made notable contributions over the past year to the University and/or his her community, personifying the University's mission by living a life of "productive work, enlightened living and community involvement."
Our 2020 Alumnus of the Year is John Ranson.
John graduated from Morris Harvey in 1962 with a BS in Chemistry. He joined Goodrich-Gulf Chemicals after graduation, and later joined Borg-Warner Chemicals until the business was sold. He then became the Director of the Governor's Office of Economic and Community Development, and in 1990, was promoted to Cabinet Secretary for the Department of Commerce, Labor and Environment.  He left state government in 1994.
He is a strong believer in giving to the community and to education. He is a former Board member and Board Chairman of the West Virginia Independent Colleges & Universities, Inc.  He is also a former Board member and officer of Ronald McDonald Children's Charities of Southern West Virginia.
John and his wife, Lois Tucker Ranson, recently celebrated their 55th anniversary.  They have three adult sons and eight grandchildren.
He has served his alma mater as a member of the Board of Trustees and remains as an emeritus Trustee. He has served our university with enthusiasm and dedication and we are proud to name him our 2020 Alumnus of the Year. Congratulations, John!
If you would like to nominate an alumnus for the Alumni Gallery of Achievement or for Alumnus of the Year, please contact the Alumni Office.