Alumni Awards
Celebrating Our Brightest Stars
We recently honored two of our accomplished alumni during Homecoming Weekend 2022.
Both awards are given annually to alumni of Morris Harvey or the University of Charleston. These individuals demonstrate the ideals of our mission by living a life of productive work, enlightened living, and community involvement.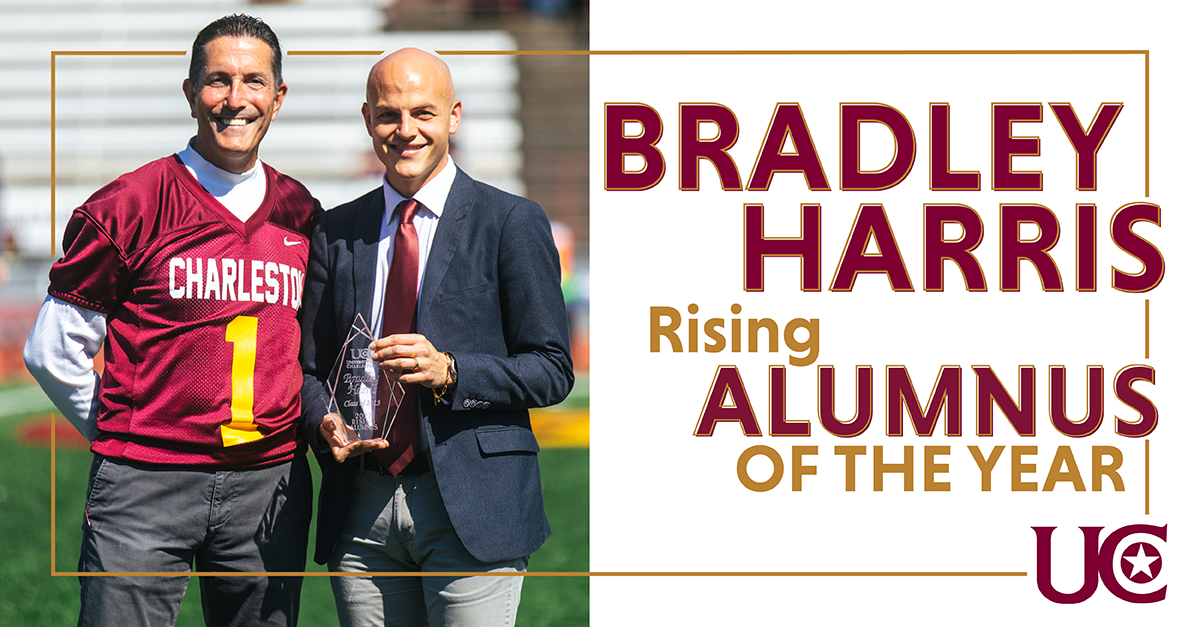 Bradley Harris serves as the Senior External Affairs Specialist for West Virginia American Water. In his role, Bradley spearheads all community engagement and philanthropic efforts for the largest publicly traded utility in West Virginia. He builds relationships and develops strategic partnerships for the company through programs and campaigns that support water, community sustainability, healthy living and environmental education across the state.
Nearly 13 years after first committing to living the mission of the University of Charleston, Bradley continues to lead a life of productive work, enlightened living, and community involvement in the Kanawha Valley and across the state. He serves on the board of the West Virginia School of Osteopathic Medicine Foundation, the YMCA of the Kanawha Valley, Friends of the Clay Center for the Arts and Sciences and the Kanawha Valley Council on Philanthropy.
Last month, The Public Relations Society of America's West Virginia Chapter, the leading professional organization of communications professionals in the state, honored Bradley as their 2022 Young Professional of the Year for his extraordinary contribution to West Virginia American Water's external affairs team and to West Virginia's public relations community.
A proud 2013 graduate of the University of Charleston with a background in public policy and public relations, Bradley had the honor to serve in leadership roles for the West Virginia secretary of state and the West Virginia cabinet secretary of commerce prior to joining West Virginia American Water. Bradley resides in Charleston with his partner Dr. Wes Lafferty and his bonus son Liam.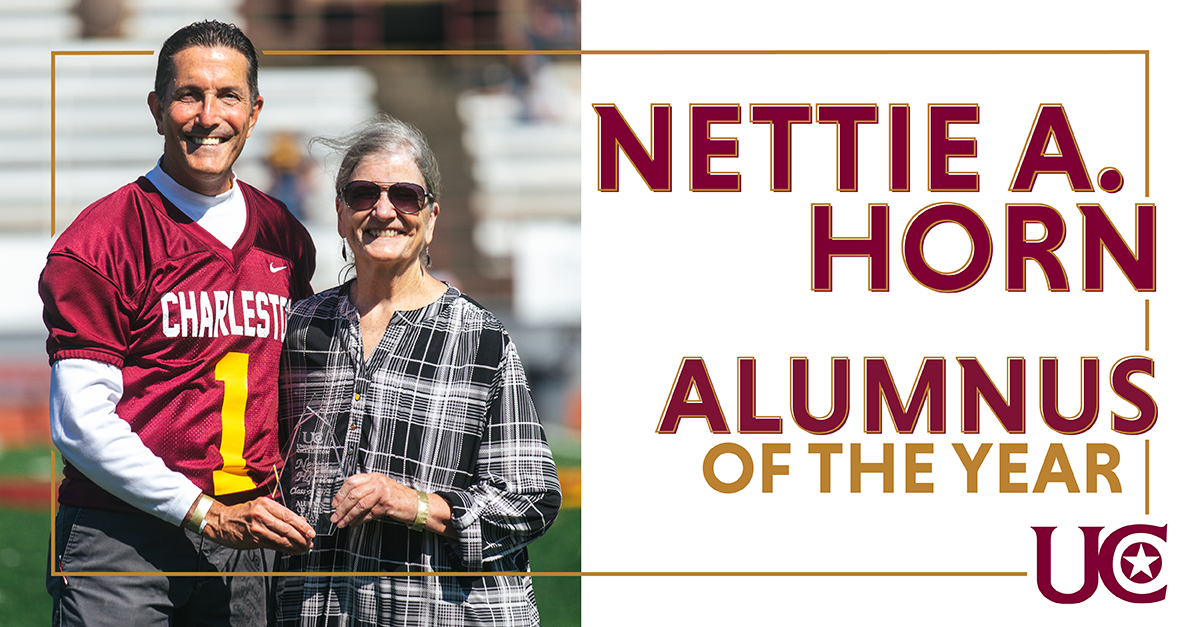 Nettie Horne was a Vice President in the IS&GS Legal Department, supporting the PAE Inc. subsidiary. Previously, she served as Vice President & Deputy General Counsel of the IS&S Business Area and Vice President & General Counsel of Lockheed Martin Mission Systems. She has served as counsel for a variety of other business units within Lockheed Martin and two other high technology companies. In this capacity, she has represented clients in their pursuit of a wide range of commercial and government business opportunities in the U.S. and abroad, in particular with regard to systems integration and complex technology transactions.
Ms. Horne received a B.A. degree with honors from the University of Charleston and a J.D. degree from Harvard University. Prior to attending law school, she did graduate work in Spanish at West Virginia University and the Universidad de Antioquia in Medellin, Colombia, where she was a tenured professor. Ms. Horne is admitted to the practice of law in New York and the District of Columbia.
Nettie has been a faithful friend to the University as a professor, trustee, and donor. For the 1977-78 and 1978-79 academic years, she was the assistant director of the Learning Lab. In 2013, she began serving a term on the UC Board of Trustees. Her financial contributions to the institution have allowed campus renovations to take place, most recently the nursing simulation station in Riggleman Hall.