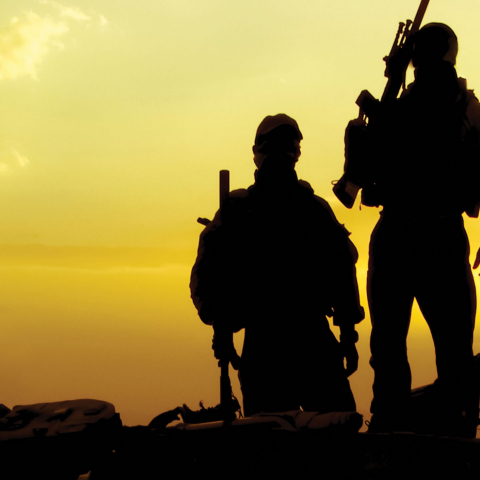 Military
We are proud to welcome veterans, active members of the Armed Forces and their family members to UC.
An Affordable Education
We participate in Tuition Assistance, GI Bill®, Yellow Ribbon, and dependents' assistance programs for all servicemembers.

GI Bill® is a registered trademark of the U.S. Department of Veterans Affairs (VA). More information about education benefits offered by VA is available at the official U.S. government website at http://www.benefits.va.gov/gibill.

Additional federal aid via Pell grant and student loans is distributed through our Financial Aid office.

Institutional assistance through military discounts and scholarships are available depending on academic program and campus location.
Military, Law Enforcement & First Responder Rates
Undergraduate Online
Frontline Leadership — Accounting — Management — Psychology — Organizational Leadership — Cybersecurity
$250 per credit hour
MBA
Master of Science in
Business Administration
10% discount on the MBA rate of $590 per credit hour for all military members.
MSSL
Master of Science in
Strategic Leadership
$250 per credit hour
MSCS
Master of Science in
Cybersecurity
$250 per credit hour
DEL
Doctor of
Executive Leadership
$630 per credit hour
(includes UC students from MOU/MOA partners)

Soldiers may pursue any credential listed in Army Credentialing Opportunities On-Line (Army COOL). Soldiers are no longer required to adhere to the credentialing options (Civilian Occupation Related, Academic, or MOS Related).
Army COOL – Credentialing Assistance information