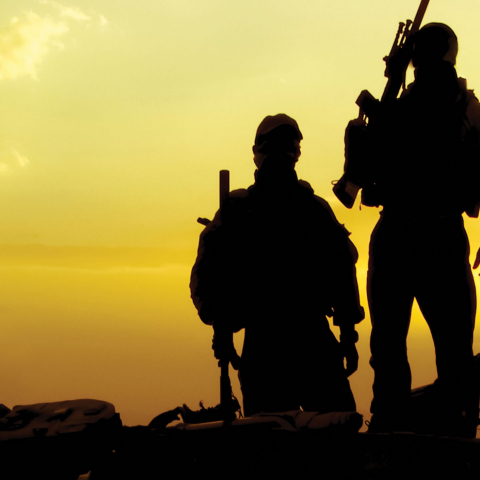 Military
We are proud to welcome veterans, active members of the Armed Forces and their family members to UC.
An Affordable Education
We participate in Tuition Assistance, GI Bill, Yellow Ribbon, and dependents' assistance programs for all servicemembers.

Additional federal aid via Pell grant and student loans is distributed through our Financial Aid office.

Institutional assistance through military discounts and scholarships are available depending on academic program and campus location.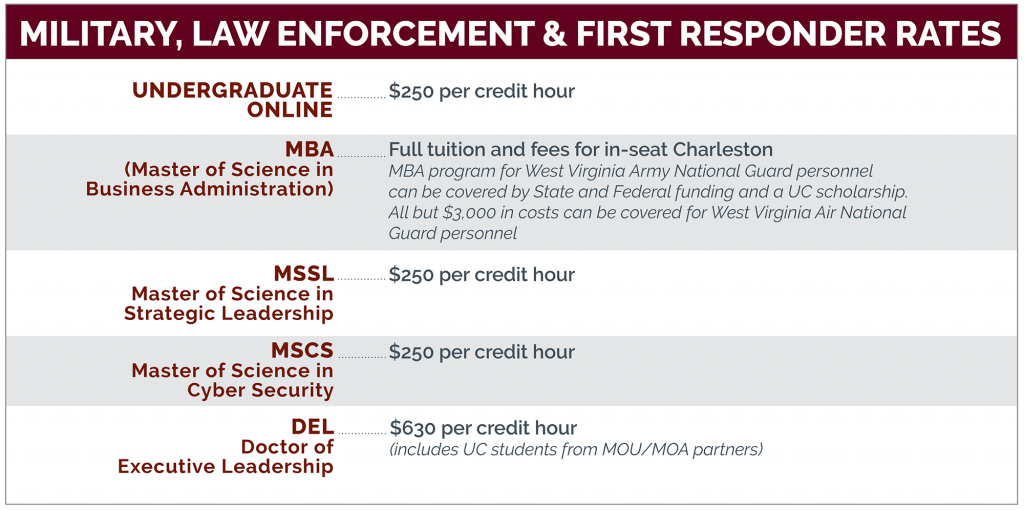 Soldiers may pursue any credential listed in Army Credentialing Opportunities On-Line (Army COOL). Soldiers are no longer required to adhere to the credentialing options (Civilian Occupation Related, Academic, or MOS Related).
Army COOL – Credentialing Assistance information