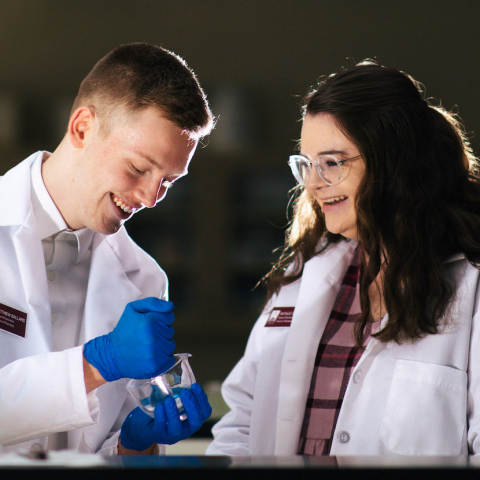 School of Pharmacy
Small School - Meaningful Experience - Significant Impact
Some highlights of our program include:
Small campus and personalized attention

Individual connections through a 8:1 student to faculty ratio

One of the most affordable private school tuitions in the region

100% of the Class of 2026 will receive a renewable scholarship ranging from $1,500 to $5,000 per year

Holistic admissions process- we look at you as a whole person, and not just the numbers

No Supplemental Application fee required

Didactic curriculum with active learning and a variety of elective courses

Unique clinical rotations inside and outside of West Virginia

Co-curricular activities in leadership, advocacy, interprofessional education, cultural awareness, public health, and scholarship

Opportunities to participate in community outreach and rural health initiatives in areas of disease management, medication adherence and safety, and substance use disorders

More than 90% of students in each of our classes are employed within the first year of graduation
UC Pharmacy Students Make a Difference
UC Pharmacy students do a lot to support our community – and to help make real change in the world.
The UC School of Pharmacy is dedicated to working with community partners to improve the health and welfare of our fellow citizens. UC students regularly participate in community health outreach opportunities, drug take back days, advocacy for the profession at the WV Capitol, and more.  This year, two particular issues have provided the opportunity for our students to use their knowledge, compassion and training to truly make a difference to members of our community.
Learn more about how our students are involved with COVID-19 vaccination events and helping with various programs related to opioid addiction:
Making a Difference – Covid Vaccinations
Making a Difference – Opioid Crisis