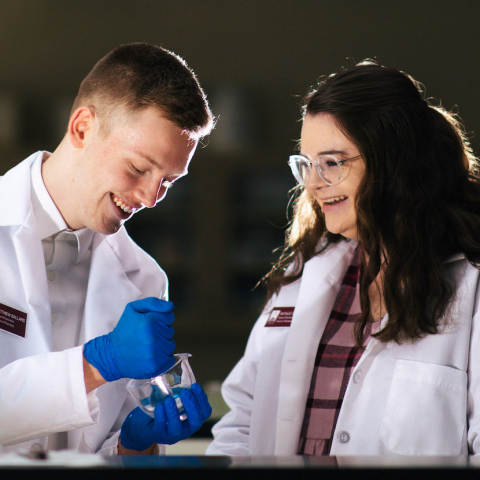 School of Pharmacy
Small School - Meaningful Experience - Significant Impact
Learn more about the opportunities pharmacy offers.
There are many diverse options with a pharmacy career. We can help you discover them.
The UCSOP has partnered with CORE Higher Education Group to launch an online Career Exploration Center where you can learn about the many diverse opportunities a Doctorate of Pharmacy degree can provide.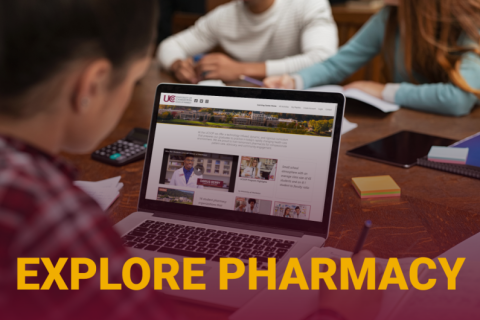 Some highlights of our program include:
Small campus and personalized attention

Individual connections through a 8:1 student to faculty ratio

One of the most affordable private school tuitions in the region

All incoming P1 and transfer students will receive a renewable scholarship

Holistic admissions process- we look at you as a whole person, and not just the numbers

Didactic curriculum with active learning and a variety of elective courses

Unique clinical rotations inside and outside of West Virginia

More than 90% of students in each of our classes are employed within the first year of graduation

By partnering with PioneerRx Pharmacy Software, our program allows students to learn in a real-world environment using the most installed software for independent pharmacies. Students enhance their clinical and functional skills by training in a pharmacy system that is innovative, robust, and feature-rich. Read what current pharmacy leaders are saying about PioneerRx at Pharmacy Software Reviews.
UC Offers Unique Opportunities
Students achieve competency in 6 core areas – leadership, advocacy, public health, interprofessional education, cultural awareness, and innovation & entrepreneurship

Certifications in Immunizations, Medication Therapy Management, and Point of Care Testing included in tuition; additional opportunities available in diabetes and cardiovascular disease

The most affordable dual Pharm.D./MBA program in the nation

Opportunities to participate in community outreach and rural health initiatives in areas of disease management, medication adherence and safety, and substance use disorders
Program Outcomes
The average NAPLEX first-time pass rate for graduating classes 2010-2021 is 85%. 73% of Class of 2021 members passed the NAPLEX on the first attempt, and students that graduated in the Class of 2022 are currently taking the exam this year. We are pleased to report significant increases in our test scores as a result of a new curriculum, progression testing, an early academic intervention system, additional exam review materials delivered during the fourth year of the program, and other exciting changes.

The average graduation rate for all students in our program is 91%. 68% of the Class of 2022 graduated on time (i.e., completed the program in 4 years), while 85% of the students originally admitted to this class are expected to graduate from the program.

76% of the Class of 2022 had at least one job offer and 62% accepted an offer prior to graduation. 32% of the Class of 2022 was admitted to a Post-Graduate Year-1 Residency or Fellowship. We are proud to report that more than 90% of students in each of our classes continue to be employed within the first year of graduation.
Life Changing Experiences
We offer our students many opportunities to make a difference in their own lives – and in the lives of others.
UC Pharmacy students are regularly selected for prestigious internships and experiences. They work with faculty on groundbreaking research and co-author papers in national publications. They earn national awards and have professional opportunities to develop leadership skills.
Our students also regularly participate in community health outreach opportunities, drug take back days, advocacy for the profession at the WV Capitol, and more.  In the past few years, our students have become involved with COVID-19 vaccination/education programs as well as supporting programs related to opioid addiction.
Learn more about our students' life-changing educational opportunities:
Making a Difference – Covid Vaccinations