Pharmacy Student Achievements
Students Accepted to Summer Research Program
UCSOP students Khanh Phoung "KP" Truong, Minh-Hanh Nguyen, and Sindy Canales have been accepted to the American Association of Colleges of Pharmacy Social and Administrative Sciences (SAS) Section Summer Research Exchange Mentorship Program. Participants in this program complete a research experience with a SAS faculty member outside their home institution, building their professional network and skills for residency, fellowship, and further graduate studies.
Truong will be working on a project to assess health policy issues and barriers to medication access among populations with chronic health conditions, Nguyen on a systemic literature review for type 1 and type 2 diabetes mellitus, and Canales will be working on a survey about medication adherence and analyzing interview/focus group data.
---
Kuvadia accepts FDA Fellowship
Dharinee Kuvadia has accepted a Clinical Pharmacology Postdoctoral Fellowship at the United States Food & Drug Administration (FDA).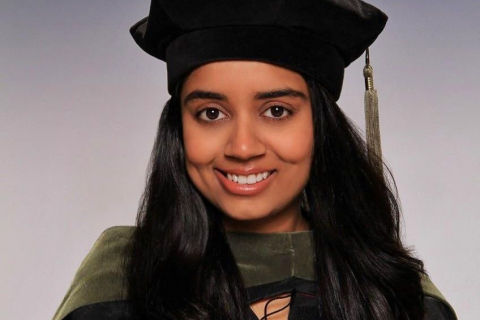 ---
Govender Selected as National Officer
Sarah Govender, a P3 Pharmacy student, has been selected as a national student officer for region three of the Industry Pharmacists Organization (IPhO). Only 16 students nationwide were selected for these positions.
Govender's primary responsibilities will be training the executive boards at each school in this region, serving as their liaison to the national organization, and ensuring that they maintain the mission and expectations of the organization.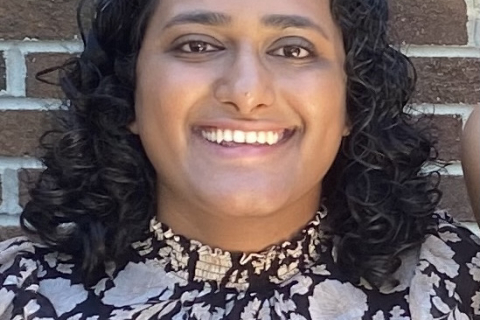 ---
Students Selected for CVS Spanish Immersion Internship
Ariadna Rigol Prat, Yairisis Rivera Serrano, and Natan Perez Sola have been selected for the CVS Health Spanish Immersion summer internship.
The students will be participating in the care of patients with a variety of acute and chronic conditions, focusing on the Hispanic community and utilizing the Spanish language.
---
Students Accepted into Prestigious Academy
School of Pharmacy students Olukemi Omotola, Sindy Canales, My'Kimbri Middelton, and Shapel Bibbs have been accepted into the 2022 National Community Pharmacists Association (NCPA) Pharmacy Ownership & Leadership Academy.
Only 40 students nationwide are selected to participate in this week-long program, which focuses on the fundamentals of pharmacy ownership, leadership, and self-awareness.
About the Academy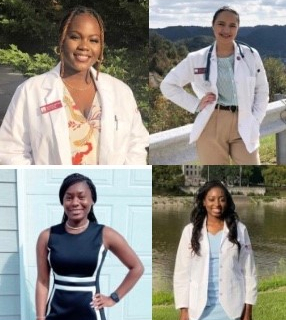 ---
Ashley Lam Receives Public Health Award
UC School of Pharmacy student Ashley Lam has been selected as one of the Top 10 recipients of the United States Public Health Service Excellence in Public Health Pharmacy Award. Only 90 pharmacy students in the US are recognized for the award each year.
The award was established to recognize pharmacy students that make significant contributions to public health, including advancing the objectives of Healthy People 2030, the Surgeon General's priorities, and the pharmacy profession.
Lam, from Ellicott City, MD, is a P4 student at the UC School of Pharmacy.
About the Award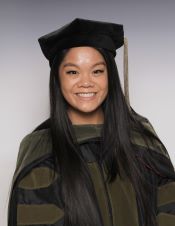 ---
UC Student Presents at SGO Annual Meeting
UC pharmacy student Sarah Govender presented an informational poster at the Society of Gynecologic Oncology Annual Meeting held March 18 – 22, 2022 in Phoenix, Arizona. The poster was titled, "Educational Intervention for Providers Addressing the Diversity Gap in Cervical Cancer Clinical Study Participation."
The Society of Gynecologic Oncology (SGO) is a global, diverse, and inclusive society elevating the entire world of gynecologic oncology with the goal of changing "the future of gynecologic health for women and TGNC (transgender/gender non-conforming patients)."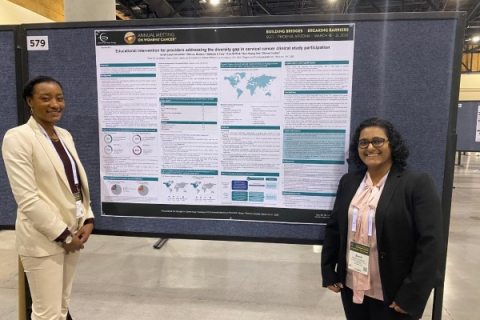 ---
Gariballa Selected for Mayo Clinic Internship
Asjad Gariballa has been selected for an internship at the Mayo Clinic in Rochester, Minnesota. Gariballa was one of only nine students selected for the 10-week program, which will take place during the summer, 2022.
The internship is designed for pharmacy students interested in experiencing nearly every area of pharmacy practice. Interns work side by side with world class pharmacists, providers, scientists, and allied health staff. It's purpose is to develop and refine skills in project management and professional development while participating in mini-rotation experiences that offer insight into different career paths.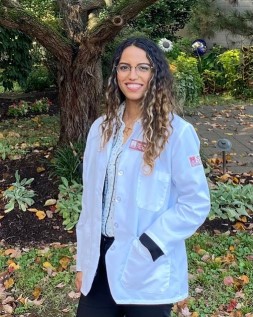 ---
Harrison Yoo Selected for Cleveland Clinic Program
Harrison Yoo was selected for the operational track internship program with the Cleveland Clinic. The internship is with the inpatient pharmacy longitudinal program on the Clinic's main campus.
This paid, year-round program challenges student pharmacists to think creatively and critically while emphasizing diversity, innovation, and the commitment to putting patients first. The program will prepare interns well not only for health-system pharmacy roles, but as practitioners and stewards of the pharmacy profession upon graduation from pharmacy school. 
About the Program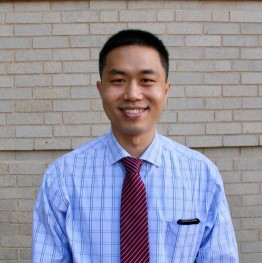 ---
Anderson Accepted to Johns Hopkins Internship Program
Aminah Anderson, a P2 student at the UC School of Pharmacy, has been accepted to the Johns Hopkins Pharmacy Internship Program.
This selective 9-week summer internship program offers 20 pharmacy students a structured learning experience during the summer, intended to provide exposure to health system pharmacy practice.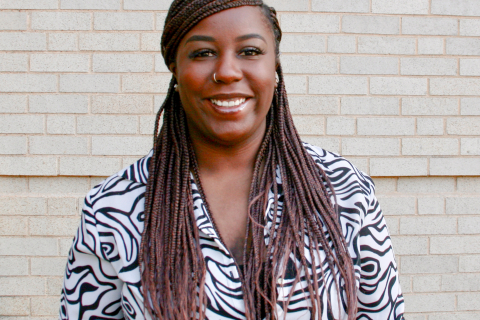 ---