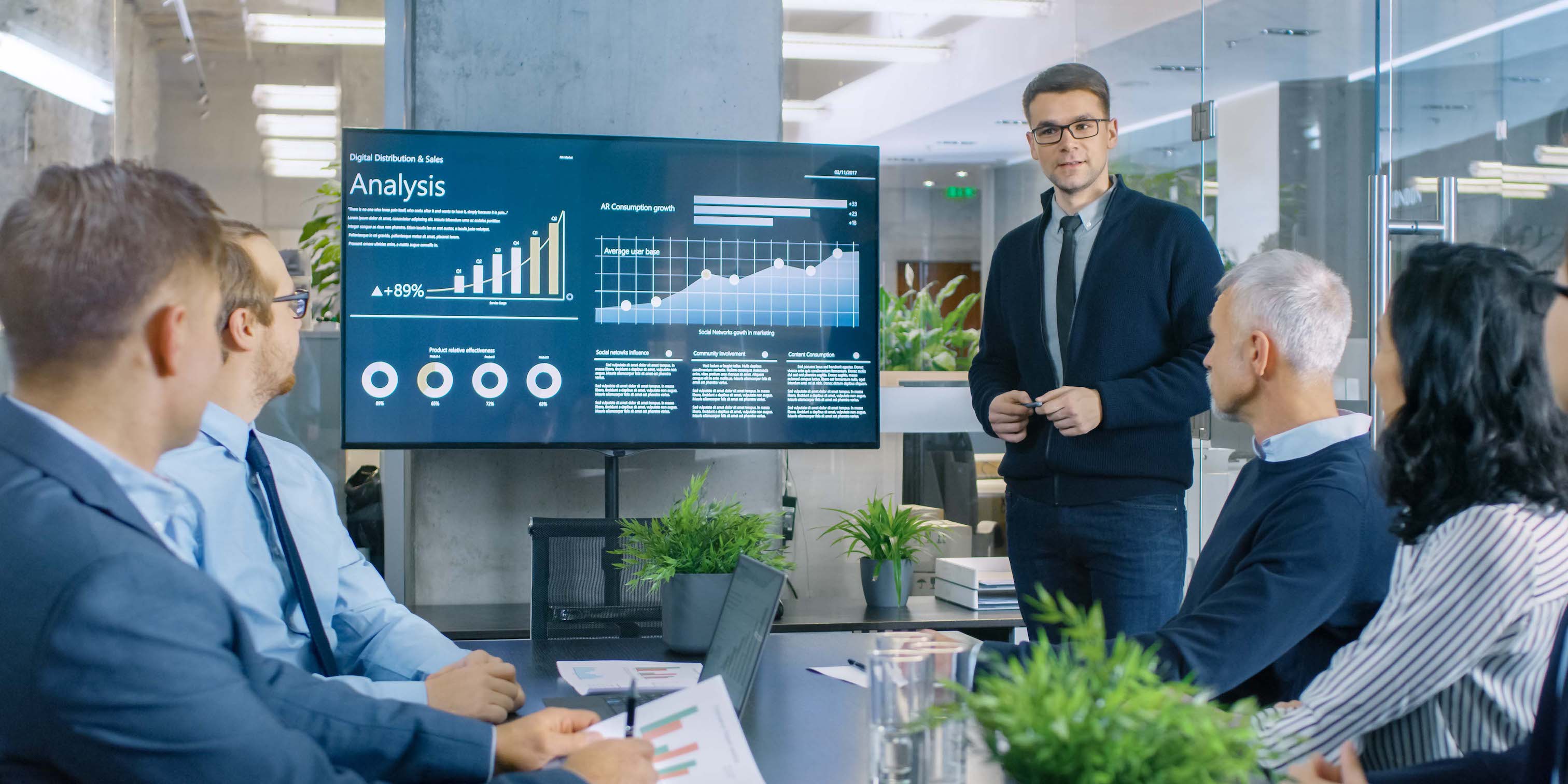 Organizational Leadership
4 Years or less

Online and Hybrid

Online and Charleston

First Responder / Criminal Justice
Program Overview
UC's Bachelor's in Organizational Leadership program is a transformative educational journey that equips graduates with the acumen to steer teams and departments across a diverse spectrum of businesses and organizations, both in the private and public sectors. The program is meticulously designed to nurture dynamic leaders who can navigate the complexities of today's rapidly evolving professional landscape. More specifically, you will develop the skills to:
Evaluate your performance for self-improvement.
Analyze the qualities of a successful team.
Analyze and apply leadership styles in various contexts.
Implement effective approaches to organizational change.
Apply leadership skills to communicate with a variety of audiences in various contexts.
With a comprehensive curriculum, students delve into the intricacies of effective communication, strategic decision-making, conflict resolution, and organizational behavior. These skills are finely tuned through immersive case studies, interactive simulations, and real-world projects, preparing graduates to excel as visionary leaders.
One of the program's notable features is its focus on fostering ethical leadership. Students explore the moral dimensions of leadership, ensuring they are equipped not only to achieve organizational success but also to contribute positively to society. With an emphasis on collaboration, innovation, and adaptability, UC's Bachelor's in Organizational Leadership cultivates graduates who are poised to lead with integrity, drive, and a profound understanding of the multifaceted world of modern leadership.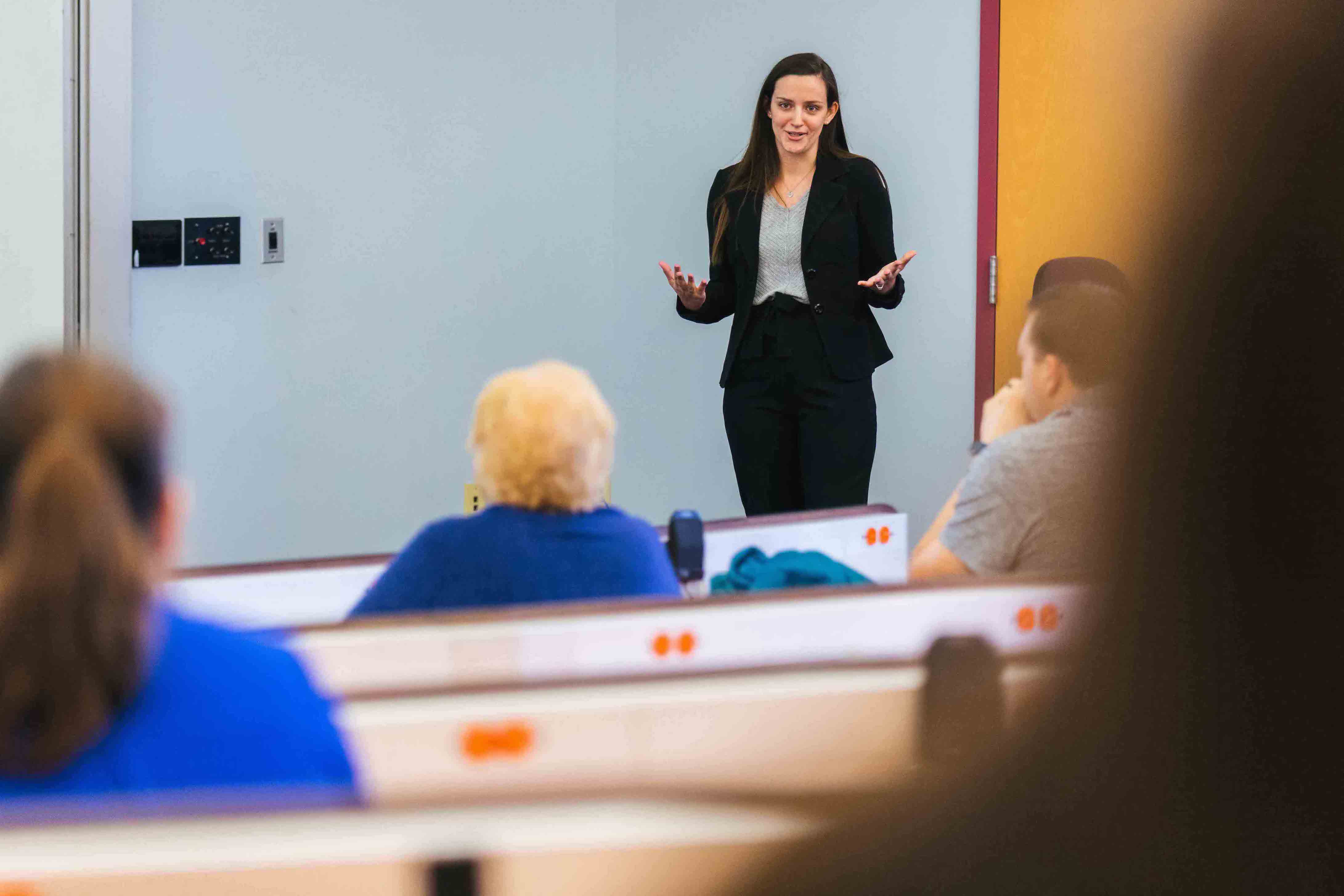 The Organizational Leadership program is a degree-completion program designed for adult learners. Students must transfer in a minimum of 40 semester hours of college credit with a 2.0 or higher cumulative college GPA. Students with cumulative GPAs below 2.0 may apply for consideration through a supplemental review process.

Entrance to the ORGL program requires students to have previously completed 40 semester credit hours or the equivalent work-related experience/education. Applicants who do not meet these requirements are reviewed on a case-by-case basis.
If you do not have sufficient qualifying transfer credit or need additional general education or elective credit, you can take advantage of UC's convenient learning options. The possibilities include general education tracks, online courses, independent study, and credit for prior learning.
Program Highlights
Smaller, cohort-based classes allow you to network with other leaders.

This degree completion program is specifically for working adults and is available entirely online combining synchronous online meetings, facilitated weekly discussions, team projects, and individual assignments.

Each semester consists of two terms (A and B terms) with seven-week courses.
Program Outcomes
Innovative Learning Model

Through our innovative learning model, you will learn to bring new ideas and energy as a leader to solve leadership and organizational challenges. You will learn to cultivate the ability to inspire teams, drive change, and foster a culture of continuous improvement within diverse professional settings.

Career-Ready Skills

The principles you'll learn are relevant to any field, so you will be prepared to advance regardless of your career goals. The leadership skills you learn will remain adaptable and applicable whether you choose to lead in business, healthcare, government, non-profit, or any other sector you aspire to make an impact in.

Adaptive Leadership Styles

You'll learn to manage in a variety of settings and roles, how to motivate others to a common goal, and how to develop the influence to implement change successfully.
What is a Bachelor's degree in Organizational Leadership?
A Bachelor's degree in Organizational Leadership is an undergraduate program that focuses on essential leadership skills, effective communication, strategic decision-making, and fostering a positive organizational culture.
What skills will I develop in this program?
The program hones skills in effective communication, conflict resolution, team management, strategic planning, decision-making, change management, and ethical leadership.
What industries can I work in with a degree in Organizational Leadership?
The degree's versatility allows you to work in various industries such as business, healthcare, education, government, human resources, consulting, and more.
How does this degree focus on ethics and social responsibility?
This program emphasizes ethical decision-making and social responsibility, ensuring that graduates lead with integrity and contribute positively to their organizations and society.
Can I apply the skills learned in this program in a non-business settings?
Absolutely. The skills gained in Organizational Leadership, such as effective communication, teamwork, and strategic thinking, are transferable to various sectors and industries.
How does this degree help me in my current role or career progression?
The degree enhances your leadership capabilities, positioning you for promotions, increased responsibilities, and more impactful roles within your current organization or future endeavors.
Meet the Faculty
Meet the Faculty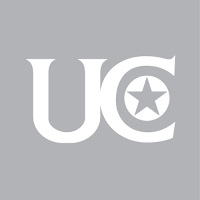 Dale Retzlaff, DEL
Assistant Professor and Program Director, Organizational Leadership, Frontline Leadership