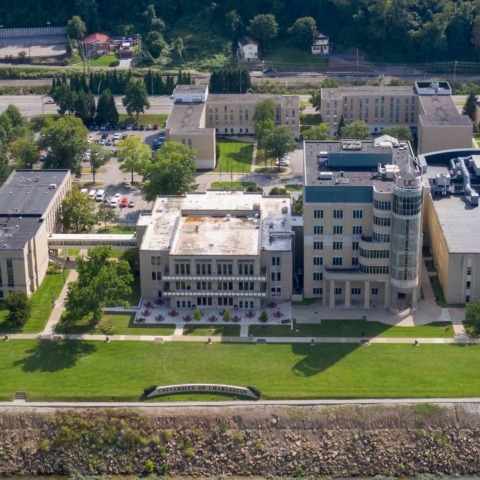 Visitor Information
Welcome! Whether you are here for a tour, a meeting, or to enjoy one of the many events held on our campus, the University of Charleston, in the state capitol of West Virginia, is a great place to be.
The Coolest Piece of Real Estate in Charleston
If the sun is shining, head to the riverbank lawn with its amazing view of the West Virginia state capitol building.  Or enjoy the contrast between the cutting edge Innovation Center and the history of Riggleman Hall. Feel free to dine in the cafeteria, grab a cup of coffee in the Coffee Tavern or head to the Eagle Shop book store to get your own Golden Eagle gear.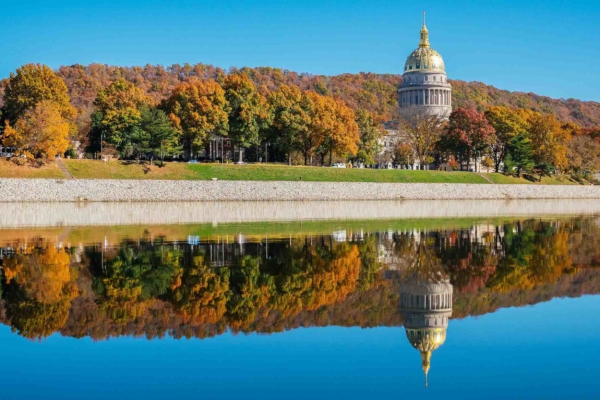 A City That's Just Right
The city of Charleston is very easy to navigate and is friendly to bicyclists and walkers. Three interstate highways meet in Charleston, and Yeager Airport is a close and convenient 15-minute ride from campus. A Greyhound bus terminal and Amtrak station are even closer.