Things to See On Campus
Our beautiful campus offers many not-to-miss places.
Whether you are here for a campus visit, a business meeting, or an event, while on our campus there are several places that are worth enjoying for their beauty and history:
Erma Byrd Gallery
The Erma Byrd Gallery is currently home to 155 pieces of art created exclusively by West Virginia women artists. Free and open to the public, it can also be rented for dinners, luncheons, parties and is a very popular setting for weddings. The Gallery also offers a technologically advanced meeting space – screens and projectors can be lowered from the ceiling, and window covers can be pulled down at the push of a button. A large catering kitchen occupies the southeast corner. The Art Deco architecture and incredible views are a work of art in themselves. The Gallery is the result of the dedicated work of many, spearheaded by Dr. Janet Welch, wife of former UC President Edwin Welch.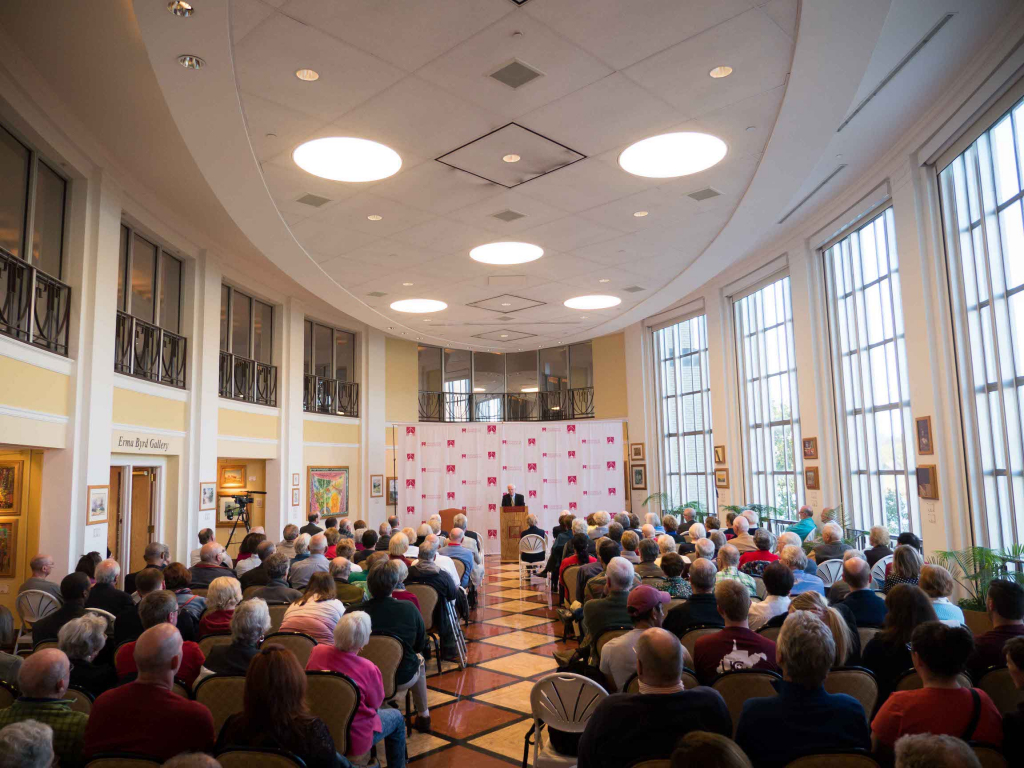 Riggleman Rotunda
A spacious venue in the heart of campus, the rotunda is a beautiful area with its inlaid flooring, colorful murals, and Art Deco touches. The Rotunda also features a patio for events, as well as a wonderful view of the West Virginia State Capitol building.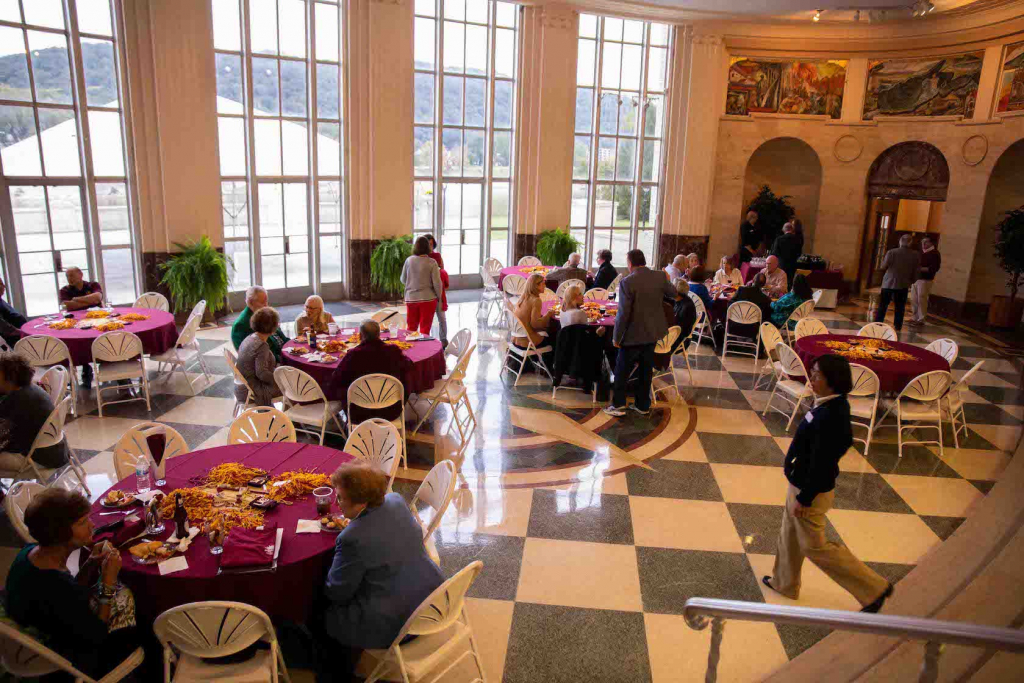 Appalachian Room and Frankenberger Gallery
Both rooms are located on the second floor of Geary Student Union. The Appalachian Room is a tribute to the geographic heritage of UC, including donations of glassware and quilts on display.
The Frankenberger Gallery features works by local artists.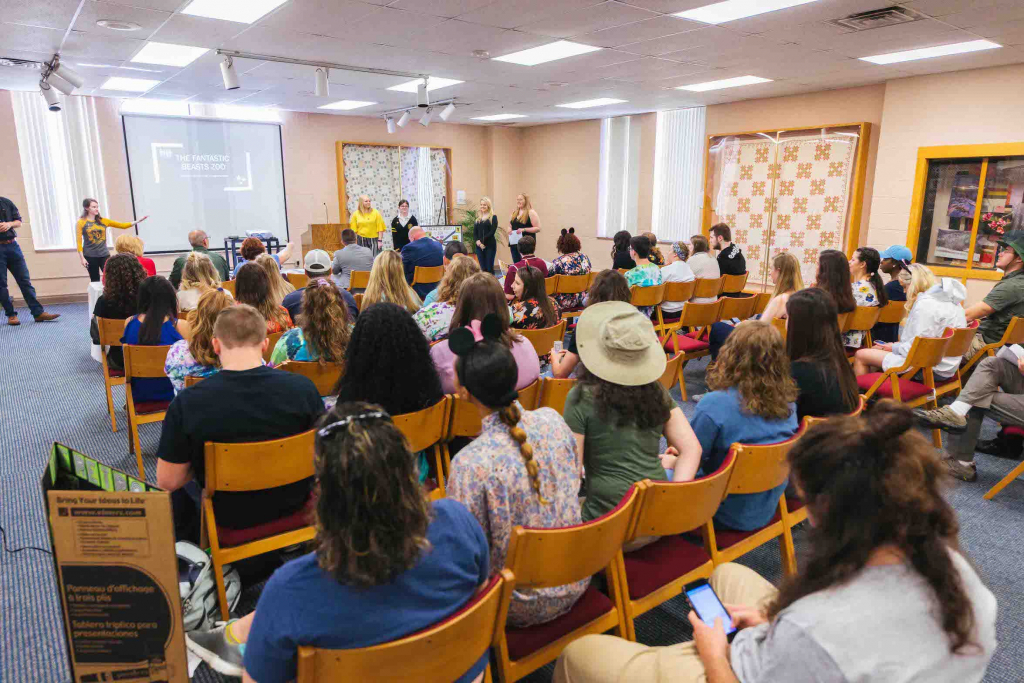 The Russell and Martha Wehrle Innovation Center and H. Bernard Wehrle Sr. Athletic Arena
The newest additions to the UC campus, the Innovation Center features open spaces where students and community members meet, create and utilize a variety of technological tools to make new products, ideas and businesses happen. The Arena is a state of the art sports facility, where the Golden Eagles basketball and volleyball teams take the court.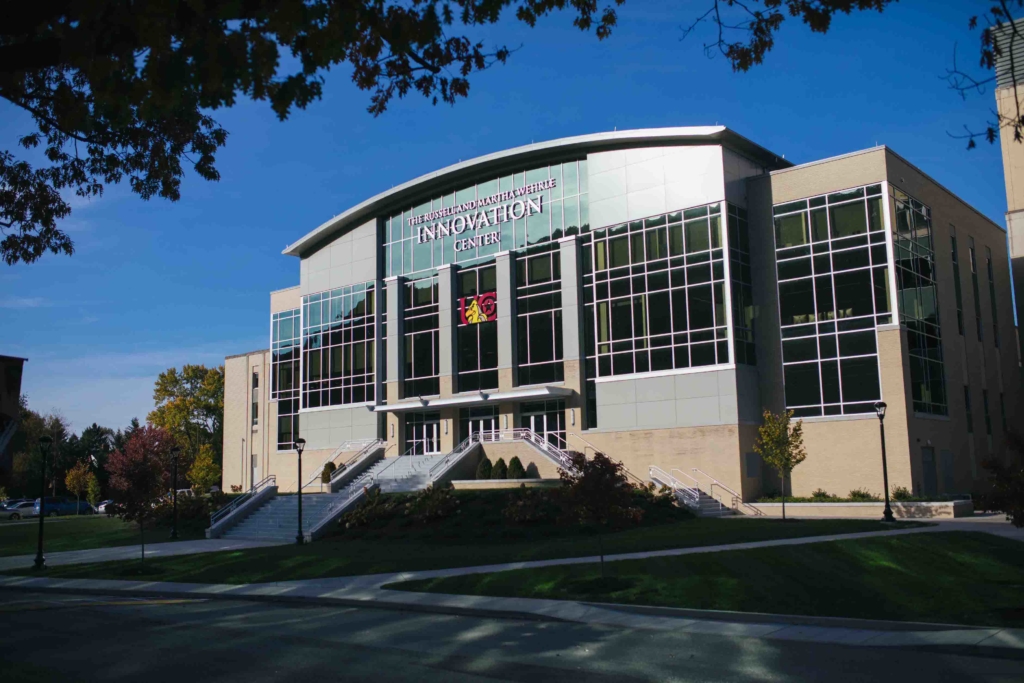 UC Riverbank
No visit to our Charleston campus is complete without stepping out to our incredible riverbank lawn. Directly across from the West Virginia State Capitol building, the lawn offers a wide expanse for relaxing, enjoying one of the many festivals that are hosted here, or creating a dream wedding.