International Admissions
Students from more than 40 countries have chosen UC
Welcome!  We are proud that our international students have chosen the University of Charleston for its welcoming atmosphere and beautiful riverside campus in the state capital of West Virginia.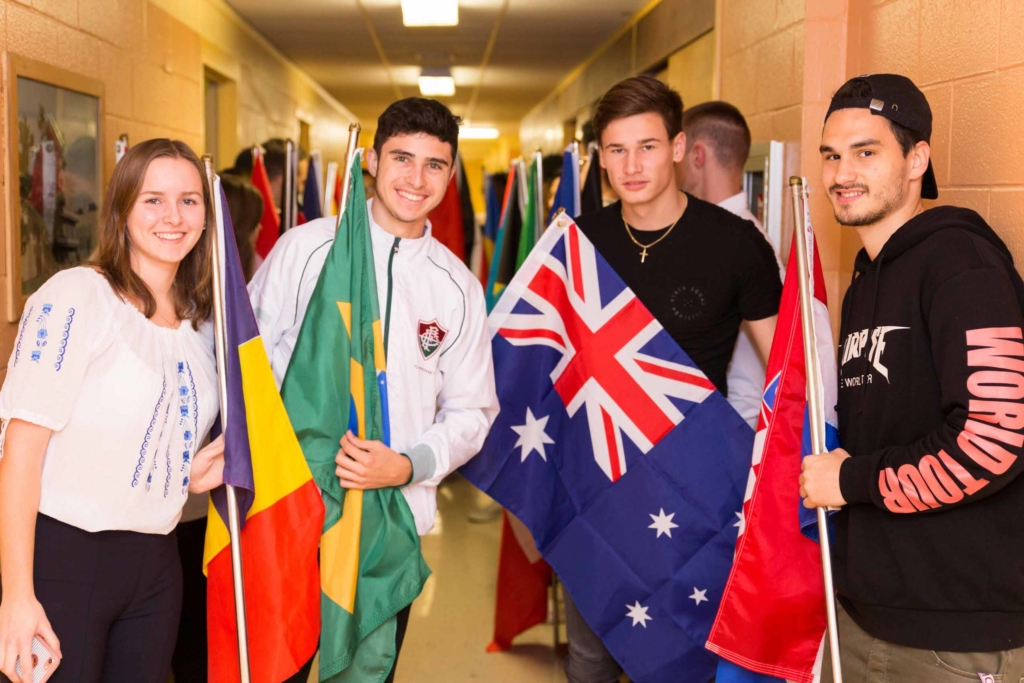 International students can enjoy the personal attention of a small, private college and excellent ESL support on our residential campus in Charleston.
The University of Charleston considers an international applicant to be anyone that is not a U.S. Permanent Resident or U.S. Citizen. The University of Charleston has a rolling admissions process which means you can apply at any time. However, international applicants should keep in mind that the student visa interview process can take a significant amount of time to complete.
It is recommend that international applicants complete the application process at least six weeks prior to the beginning of the desired semester. Please find all necessary documents and links below to aid in the application process.
International student applicants must follow the requirements for general freshmen or transfer admission, depending on the desired enrollment status.
Tuition/Financial Aid/Scholarships
We understand that finances can be a concern for all of our students. If you have specific questions about your invoice or tuition including payment deadlines, please contact the Student Solutions Center at 304-357-4947. If you have inquiries about financial aid or scholarships, you can contact Financial Aid at 304-357-4944 for assistance.
This admissions service will assist you in having your international transcripts evaluated. Once your application is submitted, and your evaluation is complete, a copy of your assessment will come directly to UC.
For many of our international students, English is a second language. And while hearing different languages spoken makes our campus even more colorful, we recognize that language can become an issue in making your US experience the best it can be.
Our English as a Second Language (ENSL) Bridge Program was developed to help our international students strengthen their English proficiency to promote integration into the regular curriculum.
All UC students whose native language is not English must complete the CaMLA English Placement Test (EPT) and a writing sample to determine if they will enroll in the ESL bridge program, regardless of having met or exceeded the minimum TOEFL requirement for admission.
Scores and corresponding course placement are:
70+ ENSL requirement waived
60-69 Advanced Level ENSL courses required – ENSL 096/ENSL 098
60 High Intermediate Level ENSL courses required — ENSL 095/ENSL 097
Completion of the ENSL program includes the following:
ENSL 095 – High Intermediate English with a grade of "C" or higher unless a student tested out of this course with a CaMLA EPT score of 60 or above
ENSL 097 – High Intermediate English Conversation with a grade of "C" or higher unless a student tested out of this course with a CaMLA EPT score of 60 or above
ENSL 096 – Advanced English with a grade of "C" or higher unless a student tested out of this course with a CaMLA EPT score of 70 or above
ENSL 098 – Advanced Academic Reading and Writing with a grade of "C" or higher unless a student tested out of this course with a CaMLA EPT score of 70 or above
(For complete descriptions of courses, see the UC Course Catalog.)