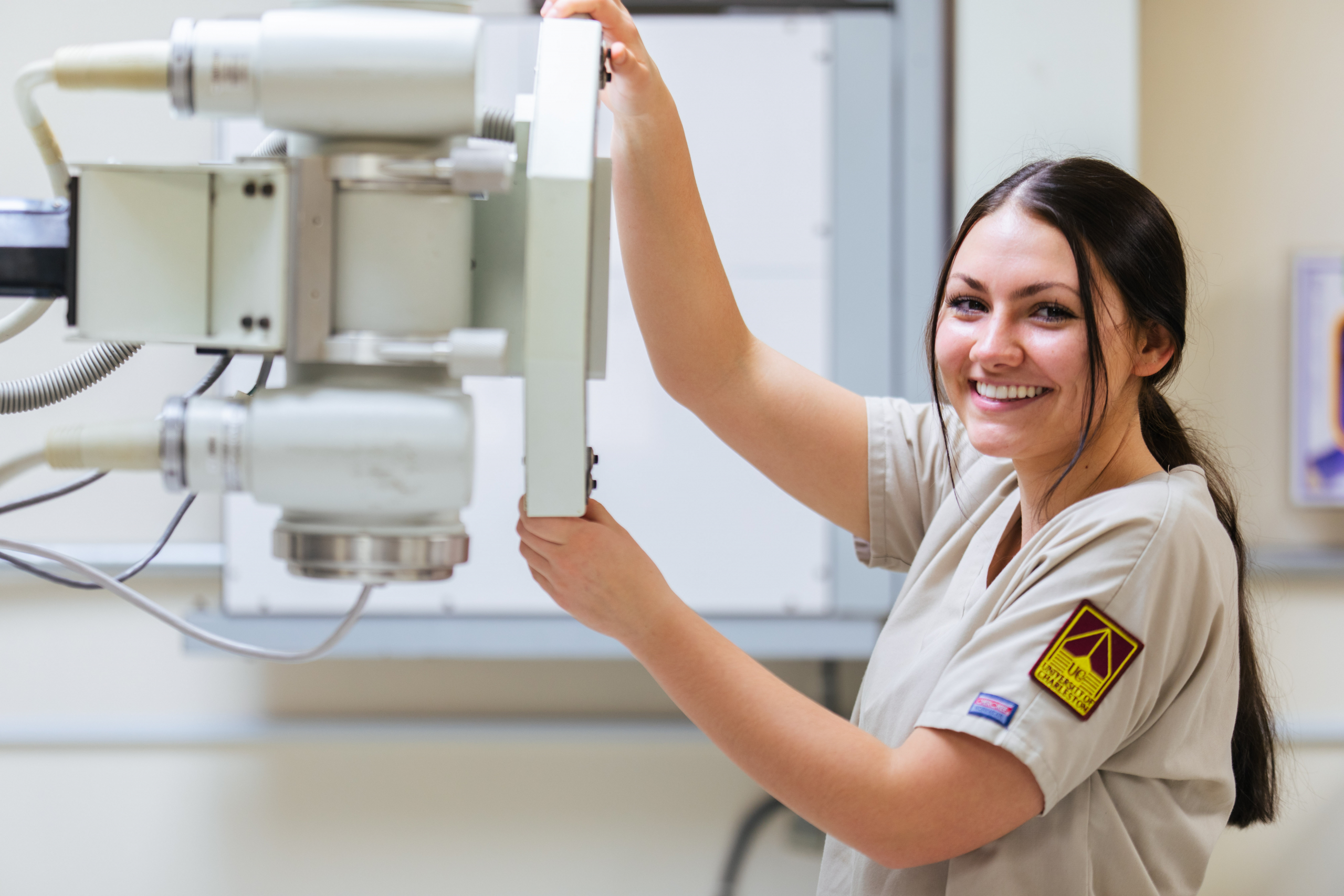 Radiologic Technology
Program Overview
This program offers you the opportunity to become part of a fast-growing and exciting profession. You will develop technical expertise and skills, such as effective communication, critical thinking, clinical competence, and professionalism. It incorporates both instructional and clinical education components.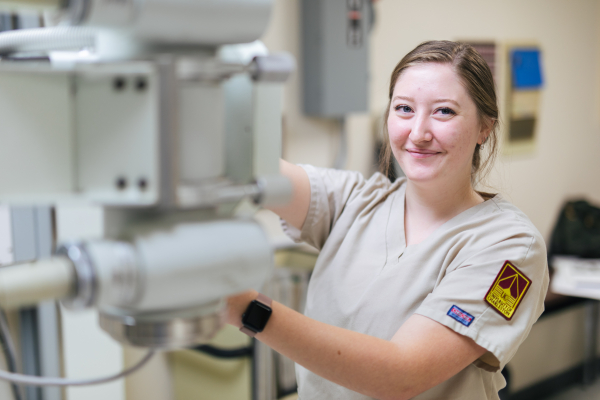 Freshman applicants with a 2.5 or higher high school GPA and transfer students with a 2.0 or higher cumulative college GPA meet our general admissions requirements, but must complete the program-specific requirements for admission into the program.

Admission to the program is selective. Acceptance to University of Charleston and meeting program admission requirements do not guarantee admission to the program. The program accepts one class a year for spring semester entry.
It is recommended that applications be received no later than September 15. Qualifying applicants who apply before that date may be given preference over other applicants, at the discretion of the University. Those who apply after that date will be considered until the class is filled.
Applicants who have completed their prerequisites at UC and are otherwise qualified for the program are given preference over those who are transferring prerequisites from other colleges or universities.
Admission as a transfer student requires a GPA of at least 2.5 on a 4.0 scale based on at least 13 credit hours (excluding courses considered developmental or remedial) from an institution of higher learning, including at least 3 hours of mathematics and 4 hours of sciences, both with a minimum grade of C.
The final phase of admission requires passing a technical standards evaluation. Students must be physically able to perform the following tasks to function competently in the field of radiologic technology:
Manipulate the x-ray tube in all directions
Insert and remove a cassette from the bucky tray
Lift 25 pounds of weight from the floor and carry to the exam table
Assist a simulated patient in moving from a wheelchair and stretcher to the exam table
Read a doctor's order/clinical requisition with accuracy
Observe a patient's respiration from a distance of 10 feet
Hear a patient's verbal request within an exam room
Reasonable accommodations are made for applicants with the proper documentation of a disabling condition.
Program Highlights
Program is fully accredited and selective – one class per year is accepted for spring semester entry

You will be able to practice most radiographic procedures in our lab (similar to that found in hospital settings) and take part in direct patient contact during the clinical components of the program.

Faculty members and students attend the annual West Virginia Society of Radiologic Technologists (WVSRT) Conference, participate in the Student Bowl and are part of a campus organization called the Student Radiologic Technologist Association.
Program Outcomes
Specializations

Most radiologic technologists work in hospitals, doctors' offices and in medical and diagnostic laboratories. You can also specialize in a particular examination technique, such as mammography or bone density.

Eligible to Take ARRT Exam

Upon meeting program completion requirements, you will be eligible to apply for the American Registry of Radiologic Technology (ARRT) examination.
The Associate Degree of Radiologic Technology program at the University of Charleston is accredited by the Joint Review Committee on Education in Radiologic Technology (JRCERT). The program is accredited with an eight year award.
JRCERT contact information is:
20 North Wacker Drive
Suite 2850
Chicago, Illinois 60606-3182
Phone: 312-704-5300
Email: mail@jrcert.org
Web: www.jrcert.org
The mission of the Radiologic Technology Program at University of Charleston-Beckley is to prepare graduates for productive work in radiographic imaging, a life-long commitment to professional and intellectual growth, and service to their profession and community as an involved citizen.
The following policies and documents are available online for prospective students and the general public. Select the title to view:
Goal One:  Students will practice effective communication skills.
Student Learning Outcomes:
Students will demonstrate effective verbal communication skills.
Students will demonstrate appropriate written communication skills.
Goal Two: Students/graduates will employ critical thinking skills.
Student Learning Outcomes:
Students will assess patient needs and adapt as required.
Students will identify anatomy and appropriate levels of quality on medical images.
Goal Three: Students/graduates will demonstrate entry level clinical competence.
Student Learning Outcomes:
Students will correctly utilize equipment to produce quality images.
Students will utilize appropriate radiographic procedures.
Students will practice principles of radiation protection.
Goal Four: Students will demonstrate professionalism.
Student Learning Outcomes:
Students will conduct themselves in a professional and ethical manner.
Students will understand the importance of professional development activities.
Meet the Faculty
Meet the Faculty