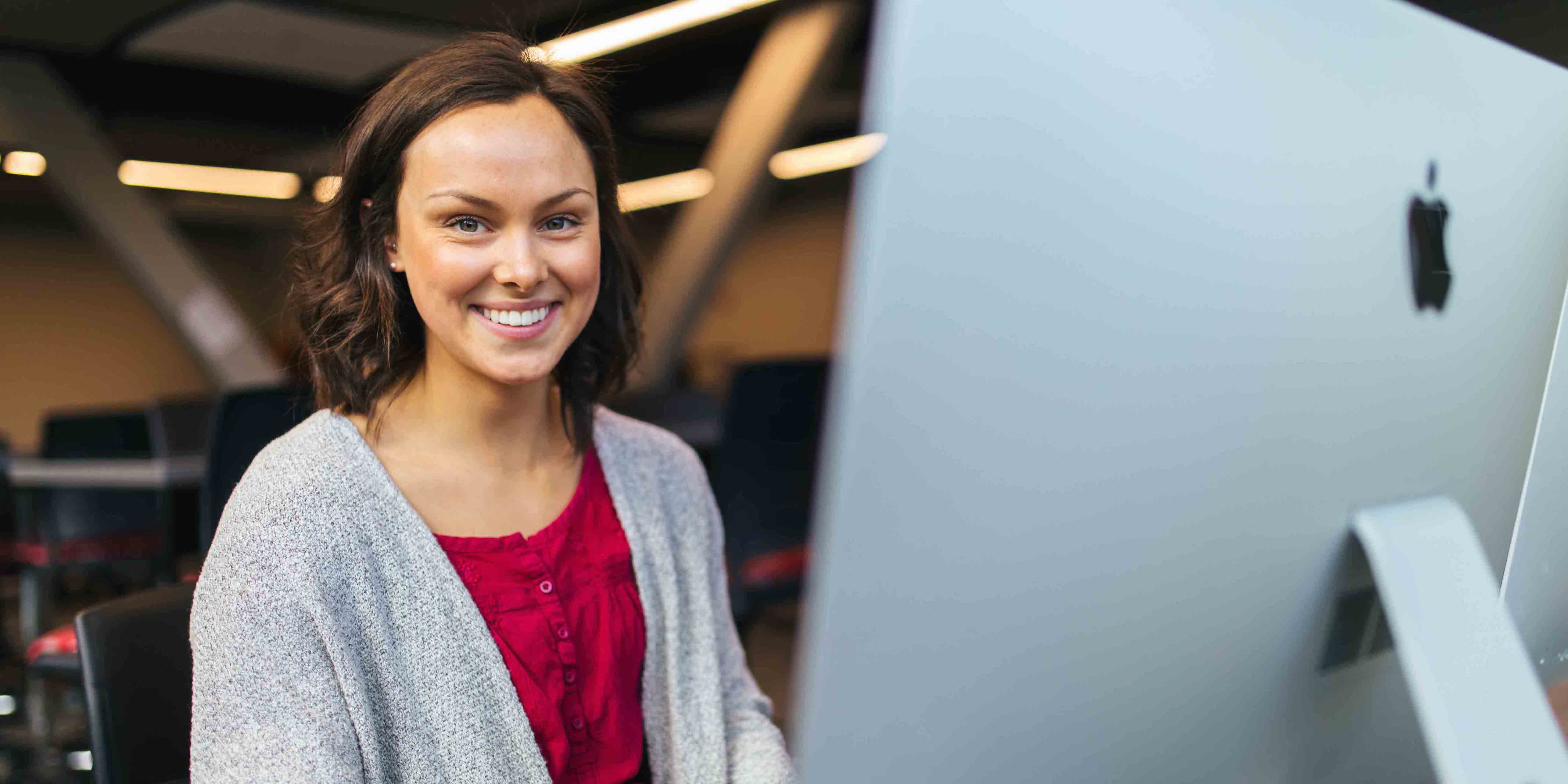 Minors
At Least 18 Credit Hours

In-Seat & Online

Beckley, Charleston, Online
Why Add a Minor?
A well-chosen minor can enhance your major, provide an opportunity to discover more about an interest, and add additional skills and knowledge to your resume.  A minor broadens your skills and your outlook, and it can help you offer a more diverse learning experience to a graduate school or to an employer.
Obtaining a minor at UC is a testament to a student's commitment to intellectual curiosity and versatility. It allows students to explore complementary disciplines outside their major, fostering a broader perspective and enhancing problem-solving abilities.
Employers seek graduates who possess not only specialized knowledge in their major but also a depth of understanding in related fields. A minor demonstrates adaptability, versatility, and the ability to tackle complex challenges from multiple angles. It also shows that a student is willing to go beyond the minimum expectations, another quality valued by employers. Our commitment to providing a wide range of minor options ensures that students can tailor their education to align with their career aspirations, equipping them with the skills and knowledge needed to excel in their chosen profession.
From mathematics and English to leadership and psychology, we offer 23 opportunities for a minor that fits your goals, your dreams and your interests.
Turn Minors into a Major Opportunity
For some students, a single focused major doesn't fit their personality or their goals. Our Multi-Disciplinary Studies degree lets you design your own major by combining three of our minors. They can all be connected, or they can be diverse, to fit both your interest and career goals. It's a great way to add depth to your education and tailor it to your own style and goals.
Program Highlights
Adds a specialized set of courses to your degree plan.

You can study another subject matter outside of your major field.
You can study an area you are passionate about but don't plan on pursuing as a career.

Adds marketability to your educational background.
Available Minors
Enhance your major, develop an additional skill, or follow your passion
Will a minor increase my current skills and knowledge?
A minor allows students to gain expertise or knowledge in a field that complements their major. It can broaden their education and provide a well-rounded skill set. For example, a student majoring in biology might minor in business to gain business acumen relevant to a future career in biotechnology management.
How can a minor enhance my current career?
A minor can make a graduate more marketable to employers, especially when it complements their major and is relevant to their chosen career path. It can provide a competitive edge by demonstrating a broader skill set, the ability to apply interdisciplinary knowledge, and a willingness to go the extra mile in their work.
Can a minor degree prepare me for advanced degrees?
If someone plans to pursue a master's or doctoral degree in a specific field, having a minor in that area during their undergraduate studies can provide a strong foundation for further academic pursuits.
How does a minor complement a Bachelor's degree?
Some majors may benefit significantly from a complementary minor. For example, a major in psychology with a minor in sociology could provide a more comprehensive understanding of human behavior and social dynamics.
Why should I pursue a minor degree?
Pursuing a minor can provide you with a broader skill set, make you more marketable to employers, and help you explore additional interests. It can enhance your problem-solving abilities and offer versatility in your career options.
How do I choose the right minor for me?
To choose the right minor, consider your career goals, interests, and how the minor aligns with your major. Consult with one of UC's academic advisors, explore course offerings, and research potential career benefits to make an informed decision.