Athletic Facilities
For competing, training, and supporting student athletes, our facilities inspire greatness.
UC is an NCAA Division II school and a member of the Mountain East Conference (MEC). UC men's volleyball is a member of the Eastern Intercollegiate Volleyball Association (EIVA). (See UC Athletics)
The Golden Eagles, visiting teams, our community, and local sports fans enjoy outstanding athletic facilities that have been recently renovated or upgraded, and are located on or close to campus.
H. Bernard Wehrle Sr. Athletic Arena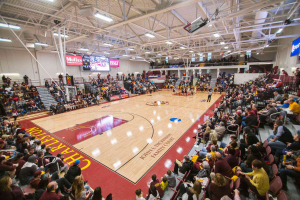 Home to UC basketball and volleyball teams, the arena is also used for UC graduations, large campus events, and more. The Arena features 360-degree seating, high-definition video boards, handicapped accessible access, and more. The ticket office, concessions stand and bathrooms are all convenient to arena seating. It also offers home and visiting teams updated locker rooms. It can accommodate up to 1,500 fans for an event.
Welch Athletic Complex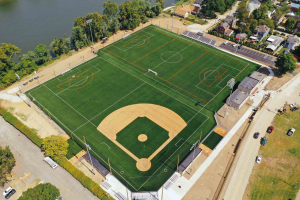 The Welch Athletic Complex provides practice and competition facilities for Golden Eagles baseball, lacrosse, and men's and women's soccer. Located two blocks west of the main campus, it features artificial turf, concessions, bleachers, locker rooms and a scoreboard.  The field is lit for evening competitions.
Softball Field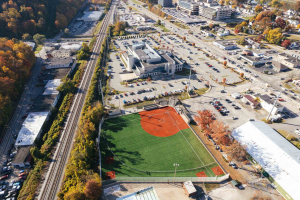 UC softball home field recently had new turf installed, creating an improved playing field. The field is located off of 35th Street, close to campus, and features accessible seating throughout the complex. Concessions are available at the field, and free parking is close by.
UC Stadium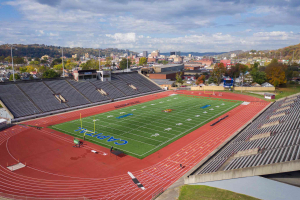 UC Stadium is an 18,500-capacity stadium located near the WV State Capitol, home to Golden Eagle football and men's and women's track & field teams.
The stadium features a Field Turf playing field for football as well as facilities for track and field competitions. There are locker rooms, concession stands on both sides of the facility, a press box and video scoreboard.
The stadium also hosts marching band festivals and larger community events. There is ample parking close by.
Morrison Fitness Center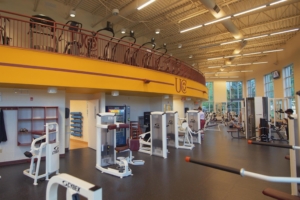 The Morrison Fitness Center offers a state-of-the-art workout facility for all UC students, faculty, and staff.
It houses cardiovascular, free weights and machine weight equipment. You can check out items such as bands, jump ropes, and weight vests at the front desk for your workout. And there are two classrooms for fitness classes that can include Body Bootcamp, yoga, total body workouts and more (the schedule will be posted outside the classrooms).
Access to the Fitness Center is through using a valid UC ID card.