Julie A. Testman, PharmD, BCPS,CGP, FASCP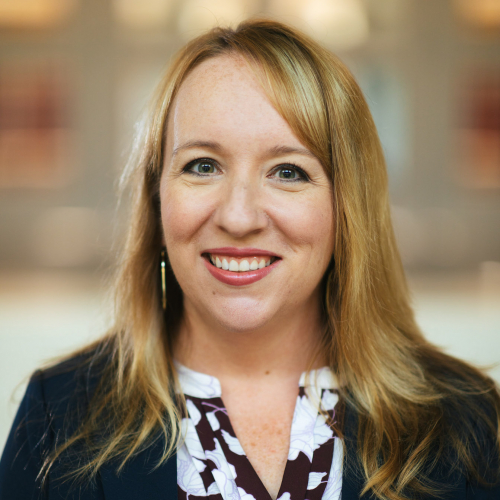 Contact Info
304-357-4918
Executive Director of Experiential Education and Associate Professor of Pharmacy Practice
Louis A. Johnson VAMC PGY1 Residency (2006)
West Virginia University School of Pharmacy (2005)
Testman J. The prescribing cascade game: applying geriatric pharmacotherapy principles in the classroom. Currents in Pharmacy Teaching and Learning 2014;6(5):646-51.
The EPiC Group. Influencing West Virginia high school students' career choices: results from the inaugural Exploring Professions in Health Care (EPiC) experience. Poster presented at West Virginia Rural Health Conference, Morgantown, WV (October 2014).
Buhdam Z, Cook S, Hill H, Young N, Testman J. Accuracy of home medication reconciliation in the ED. Poster presented at CAMC Research Day, Charleston, WV (April 2014).
Testman J. What is Geriatric Assessment? Geriatric Pharmacy Review (Online-Self Study Activity). American Society of Consultant Pharmacists. Released October 15, 2013 (ACPE CE expiration: October 15, 2016). Available at: http://education.ascp.com/gpr.
Lucas KL, Testman JA, Hoyland MN, Kimble AM, Euler ML. Correlation between active-learning coursework and student retention of core content during advanced pharmacy practice experiences. Am J Pharm Edu 2013;77(8): Article 171.
Testman JA, Teichman AE, Cook SJ, Kimble A, Riley BL, Robinson J, Snodgrass B. Pharmacist interventions throughout care transitions: a review of current practices. International Current Pharmaceutical Journal 2013;2(10):159-64.
Kimble A, Hoyland M, Testman J, Euler M, Lucas K. Does implementation of active learning correlate with increased retention of material during the P4 year? Am J Phar Educ 2012; 76(5) Article 99:29-30. Poster presented at AACP Annual Meeting Kissimmee, FL (July 2012).
Testman J, Hoyland M, Kimble A. Gaining consistency in a case-based learning approach: faculty and student perceptions. Am J Phar Educ 2011; 75(5):99. Poster presented at AACP Annual Meeting San Antonio, TX (July 2011).
Capehart K, Testman J, O'Neil M. Comparative evaluation of data extraction by student pharmacists: electronic medical record versus traditional paper chart. Am J Phar Educ 2011; 75(5):77. Poster presented at AACP Annual Meeting San Antonio, TX (July 2011).
Capehart K, Easton M, Testman J, Wellman A. Rising tides lift all boats: a grassroots approach to establishing professionalism and academic integrity standards. Am J Pharm Educ 2011; 75(5):99. Poster presented at AACP Annual Meeting San Antonio, TX (July 2011).
Testman J. Persistent Pain – Three Keys to Effective Pain Management in Elders. Feature Article Aging Well Magazine 2011; 4(1):10-14.
Testman J. Invisible Epidemic: Nonadherence Puts Many Elders at Risk. Aging Well Magazine 2010; 3(2):24-25.
Testman J. Development and implementation of an introductory course to geriatric issues in pharmacy practice. Consult Pharm 2008; 23(10):781. Poster presented at ASCP Annual Meeting New Orleans, LA (November 2008).
Testman J, Hutson D. Justification, development, and barriers to implementation of a pharmacy-driven lipid management service. Poster presented at ASHP Midyear Meeting Anaheim, CA (December 2006).
Testman J, Hutson, D. Incidence of cholelithiasis in patients treated concomitantly with ezetimibe and a fibric acid derivative. Poster presented at ASHP Midyear Meeting Las Vegas, NV (December 2005).
Professional Interests: experiential education, geriatrics/senior care pharmacy, ambulatory care, medication reconciliation, medication adherence, and transitions of care
Personal Interests/Hobbies: traveling, college football and basketball, spending time with family, reading, movies
Dr. Julie Testman is an Associate Professor of Pharmacy Practice at the University of Charleston School of Pharmacy and Director of Experiential Education. Dr. Testman earned for Doctor of Pharmacy Degree from West Virginia University in 2005 and completed a PGY-1 Residency with the Louis A. Johnson VA Medical Center (Clarksburg, WV) in 2006. She has clinical pharmacy practice experience in ambulatory care and is a Board Certified Pharmacotherapy Specialist, Certified Geriatric Pharmacist, and a Fellow of the American Society of Consultant Pharmacists. Dr. Testman is active in professional service at the school, state, and national levels and currently serves on the Board of Directors of the West Virginia Geriatrics Society. Her professional and research interests include experiential education and senior care pharmacy.