Julie A. DeTemple, MD, FAAFP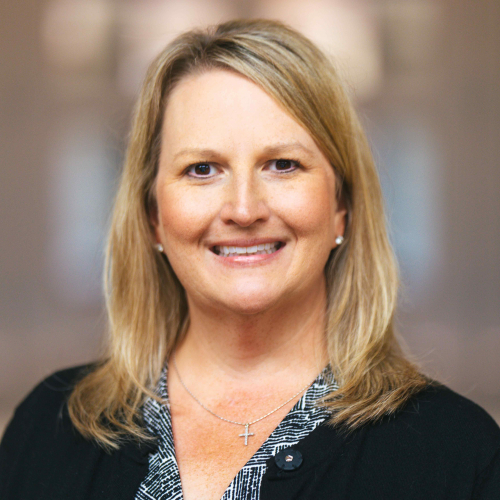 Contact Info
Medical Director Physician Assistant Program
Physician/Owner, Family Health Associates of the Kanawha Valley, PLLC
Medical Director, Stonerise Home Health
MD, West Virginia University School of Medicine
BS, Marshall University
Research
Million Hearts: Cardiovascular Disease Risk Reduction Model – selected to participate in the intervention arm of this 5-year randomized, controlled trial, which was designed to identify and and test scalable models of care that reduce cardiovascular risk (2016-2022)
Development of rabbit antisera directed against rat manganese-dependent superoxide dismutase – under the direction of Vernon Reichenbecher, PhD, Department of Biochemistry, Marshall University School of Medicine. Presented at WV State Academy of Science 1994 Annual Meeting, and Marshall University Sigma Xi Research Day 1994
Service
ABWE Medical Mission Volunteer, Togo, West Africa (2010, 2015, 2017)
West Virginia State Legislature Doc for a Day program
Maintenance of Certification – Family Practice, assistant in developing the passing standard, American Board of Family Medicine (2011)
Chief Resident, Department of Family Medicine, Kanawha Valley Family Medicine Residency, Charleston, WV
Organizational Involvement and Awards
Global Outreach Committee, Bible Center Church (2011- present)
Children's Therapy Clinic, Board of Directors (2008 – present)
Co-Chair, Fast Forward Capital Campaign, Bible Center Church (2012 – 2014)
Degree of Fellow, American Academy of Family Physicians, conferred 2014
Alpha Chi Omega, Seeking the Heights Award for Professional Achievement
Charleston Newspapers "Best in the Valley, Kanawha County" – multiple years
Alpha Omega Alpha Honor Medical Society, Lifetime Member
American Academy of Family Physicians
WV State Medical Association
West Virginia University School of Medicine Alumni Association
Marshall University Alumni Association
Society of Yeager Scholars Alumni Association
Alpha Chi Omega, Rho Phi Rho Alumnae Association
Alpha Chi Omega Life Loyal Member
Dr. Julie DeTemple is a family medicine physician and owner of Family Health Associates of the Kanawha Valley, PLLC, in South Charleston, WV, where she has served the community since 2000. In addition to her private practice, Dr. DeTemple has recently returned to serve as the Medical Director of the Physician Assistant Program at the University of Charleston and is also the Medical Director for Stonerise Home Health.
She has always enjoyed teaching, and has been a clinical preceptor since 2011, teaching students from the Marietta College Physician Assistant Program, the WV School of Osteopathic Medicine, and the University of Charleston Physician Assistant Program.
In her role as a teacher, Dr. DeTemple enjoys both lecturing and proctoring clinical simulation courses, however her passion is instruction in the clinical setting. This love for hands-on instruction has won her several clinical teaching awards. She has also won numerous awards for her professional achievement and service to the community, and for such achievement, was conferred the Degree of Fellow by the American Academy of Family Physicians in 2014.
When not at work, Dr. DeTemple enjoys spending time with her husband and two college-age children. She also loves cooking, running, and traveling, and is very active with Bible Center Church and Orangetheory fitness.