Jessica Robinson, PharmD, BCPS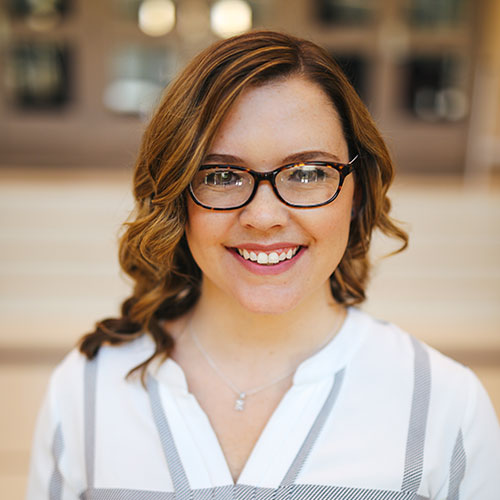 Contact Info
304-206-6475
Associate Professor
Doctor of Pharmacy, West Virginia University 2008
Pharmacy Practice Residency, St. Mary's Medical Center, 2009
Infectious Diseases Specialty Residency, University of Mississippi Medical Center, 2010
Dispennette R, Robinson JA. Effect of Implementing a Community Acquired Pneumonia (CAP) Order Set on Fluoroquinolone Use. ID Week. San Francisco, CA, October 2013.
Testman JA, Teichman AE, Cook SJ, Kimble A, Riley BL, Robinson JA, Snodgrass B. Pharmacists interventions throughout care transitions: a review of currently practices. Int Curr Pharm J 2013; 2(10): 159-64.
Stover KR, King ST, Robinson JA. Artemether-Lumefantrine: An Option for Malaria. Ann Pharmacother 2012; 46(4): 567-77.
Robinson JA. Penicillins and Cephalosporins. In: Pharmacology for Nursing Practice: Partners in Therapeutic Care. 1st ed. New York (NY):McGraw-Hill, company decided to cancel publication.
Cleary JD, Robinson JR. Pepper Mould Contamination Risk in Immunocompromised. American College of Clinical Pharmacy Annual Meeting. Pittsburgh, PA, October 2011.
Robinson JA, Cleary JD. Regional Variation of Aspergillus in Pepper. Making a Difference in Infectious Diseases Annual Meeting. Orlando, FL, May 2010.
Robinson JA, Orwig KW. Utilization of Lactic Acid Level as a Trigger for Initiation of Early Goal-Directed Therapy in Patients with Severe Sepsis and Septic Shock. American Society of Health-Systems Pharmacists Midyear Meeting. Orlando, FL, December 2008.
Jessica Robinson, Pharm.D., BCPS is an Assistant Professor at the University of Charleston School of Pharmacy, as well as infectious diseases clinical pharmacy specialist at Charleston Area Medical Center. She earned her PharmD degree from West Virginia University School of Pharmacy in 2008, and then went on to complete a pharmacy practice residency at St. Mary's Medical Center in Huntington, WV and an infectious diseases specialty residency at the University of Mississippi Medical Center in Jackson, MS. In addition to her teaching responsibilities at the UC, Dr. Robinson also serves as the Associate Director for the Antimicrobial Stewardship Program at CAMC, as well as a clinical preceptor for fourth year pharmacy students and residents.