Ashley Mellert MPAS, PA-C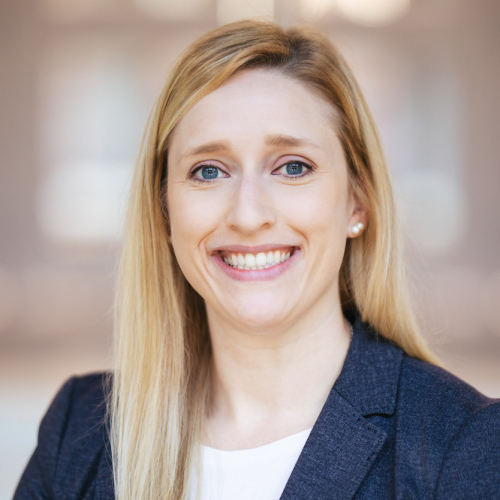 Contact Info
304-720-6690
Assistant Professor/Principal Faculty
Professor Ashley Mellert is a Virginia native who has called West Virginia home for the past 8.5 years. She is a 2016 graduate of the University of Charleston's Physician Assistant Program. Upon graduation, she worked in Primary Care for 5 years with her collaborating physician, who was her first clinical preceptor during her PA education. She joined UC's PA Program as a full-time faculty member in September 2021. Professor Mellert served as an adjunct professor and preceptor for PA students prior to joining the program full-time. Although she is new to academia, she has a particular passion for UCPAP's Patient Centered Care courses, which implement simulated medical cases using standardized patient actors. Through these courses, she focuses on challenging students to develop clinical reasoning skills, think critically, and problem-solve as clinicians. Professor Mellert aims to share these key components of PA education with the next generation of PA's, skills that were instilled in her by this prestigious program. She has a passion for mental health and continues to work clinically part-time at a local outpatient psychiatry office. Professor Mellert is an active member of her local church and enjoys spending time with her husband, two daughters, and two dogs in her free time.
M.P.A.S., University of Charleston, WV
B.S., Athletic Training, Emory & Henry College (Summa Cum Laude)
Presentations
Mellert, A. (2022, February 26). Precepting PA Students 101 [Conference presentation]. West Virginia Association Of Physician Assistants Spring CME Conference, Fayetteville, WV, United States.
Organizational Involvement
Physician Assistant Education Association Member
Member, West Virginia Association of Physician Assistants
Fellow, American Academy of Physician Associates
Member, West Virginia Higher Education Policy Commission Division of Health Sciences Advisory Committee