Angela Elkins, MSPA, PA-C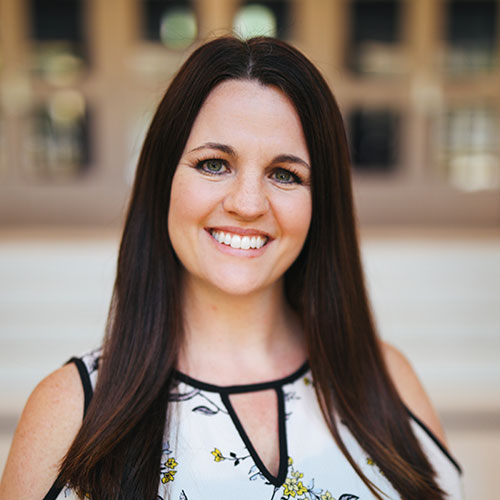 Contact Info
304-357-4818
Director of Didactic Education
Assistant Professor
Professor Angie Elkins was born and raised in rural WV. She began her clinical practice as a Physician Assistant in 2007. She currently practices Emergency Medicine but also has many years of experience in Family Practice. Clinically she is passionate about patient education and empowering patients to live their best lives. In the classroom, she is known for her enthusiastic approach towards teaching the practice of medicine. She focuses heavily on the pathophysiology of the disease and how it correlates to clinical presentation and management. Prof. Elkins strives to create a challenging yet rewarding environment for her students to learn in. When Prof. Elkins is not working, you will find her spending time at home with her husband, 3 daughters and Boston Terrier. She loves to travel and watch her girls participate in their respective sports.
M.S.P.A., Mountain State University
B.M.S., Mountain State University (Summa Cum Laude)
Publications
Testman, J.T., Bowyer, D.G., Condee, J.H., Elkins, A. (2020). A Longitudinal Simulated Patient Care Experience to Enhance AAPE and Team Readiness. American Association of Colleges of Pharmacy Experiential Education Section Newsletter, Vol: 7, Issue 2, PP 1-6.
Presentations
Elkins, A.M., Jensen, M., (2021, Jan. 5). Exam Question Writing: What makes a great question? Faculty Inservice, University of Charleston Physician Assistant Program, Charleston, WV, United States.
Service
Medical Mission Trip to Haiti (December 2018)
Organizational Involvement
Physician Assistant Education Association Member
Fellow, American Academy of Physician Assistants
Member, West Virginia Academy of Physician Assistants
Awards
Most Enthusiastic Professor, voted by students (2019)