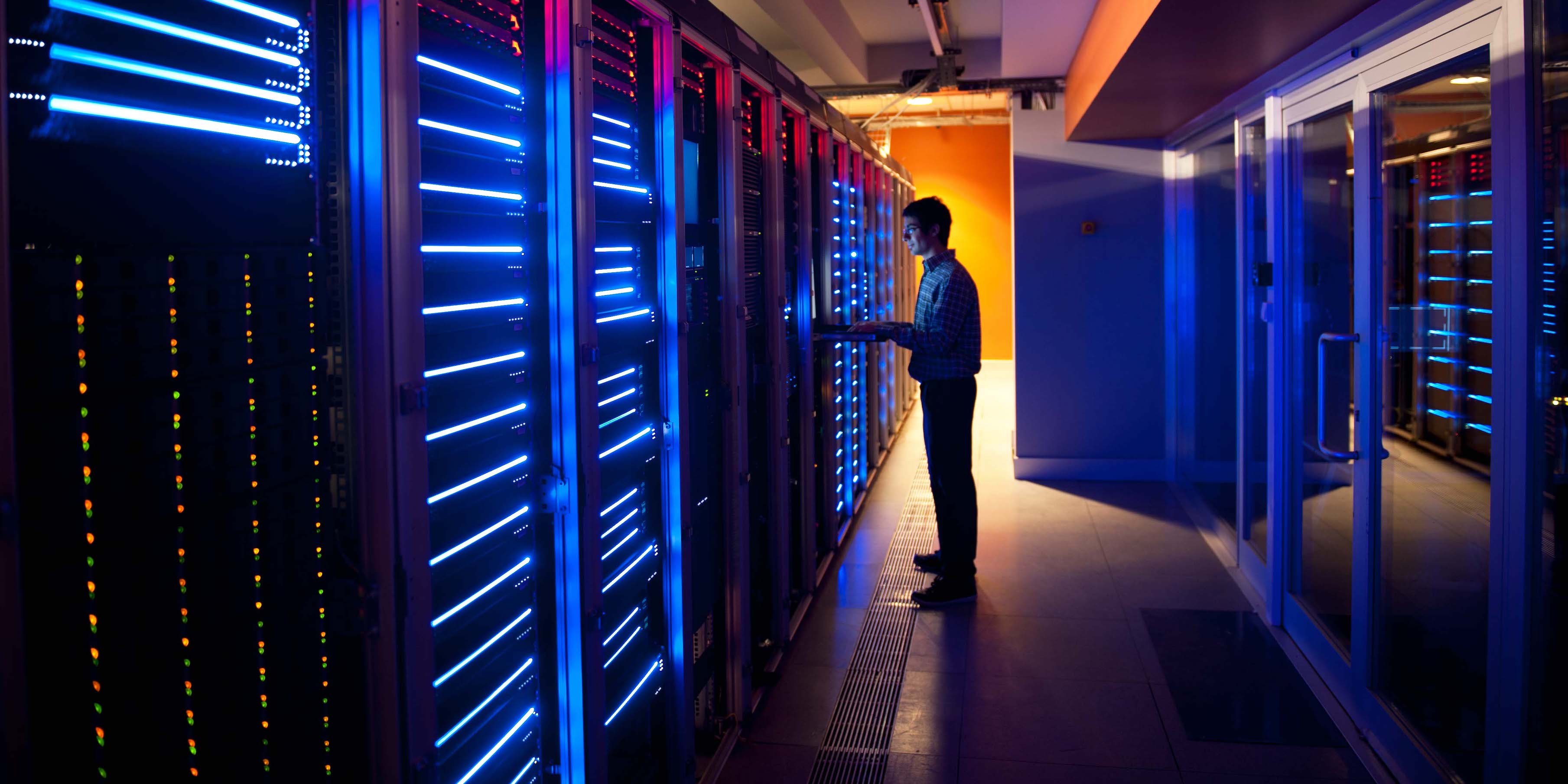 Cybersecurity
Program Overview
Security breaches, ransomware, and hackers are all part of the modern world. Our program will prepare you to contribute to and lead others in the quickly evolving field of information technology to defend against these threats.
You will focus on seven main categories of cyber operations, in alliance with The National Cybersecurity Workforce Framework: the knowledge and skills to securely provision, operate and maintain, protect and defend, investigate, collect and manage, analyze, and perform oversight and development.
This program is a degree completion program – which means based on skills and knowledge you have acquired through a previous associate's degree, you can earn your bachelor's degree in only two years.

Applicants with a 2.0 or higher cumulative college GPA are eligible for general admission to UC, and will gain entry into this program. Students may apply online or download the admissions application.
Applicants who have technology-related experience in the workforce can complete three prerequisites through testing.
Each module is pass/fail, and you can register for the following tests:
Hardware/Software
Networking
Security
Once you have registered, you will be assigned a mentor and receive a study guidebook. When you feel you are ready to test, you notify your mentor who will review the test.
You will be allowed one redo test per module, and you will have eight weeks to complete the prerequisite.
Program Highlights
UC is an accredited training center for the EC-Council (International Council of Electronic Commerce Consultants).

We have an outstanding faculty of content specialists who provide relevant, real-world experience and knowledge.

Our convenient 2-year degree completion program will quickly enable you to gain entry into one of the fastest-growing career paths in the nation.
Program Outcomes
Job Opportunities

Potential job opportunities can include:

Information Security Analyst
Information Systems Security Engineer
Intrusion Detection System (IDS) Administrator, Engineer or Technician
Network Administrator
Cyber Trainer
Chief Information Security Officer (CISO)

Prepared for Certification Exams

You will be prepared for industry certification exams like the CCNA, A+, Network+ and more.

Expected Career Growth

The U.S. Bureau of Labor Statistics projects information security-related employment to increase at more than twice the rate of growth for all occupations through 2026.
Meet the Faculty
Meet the Faculty