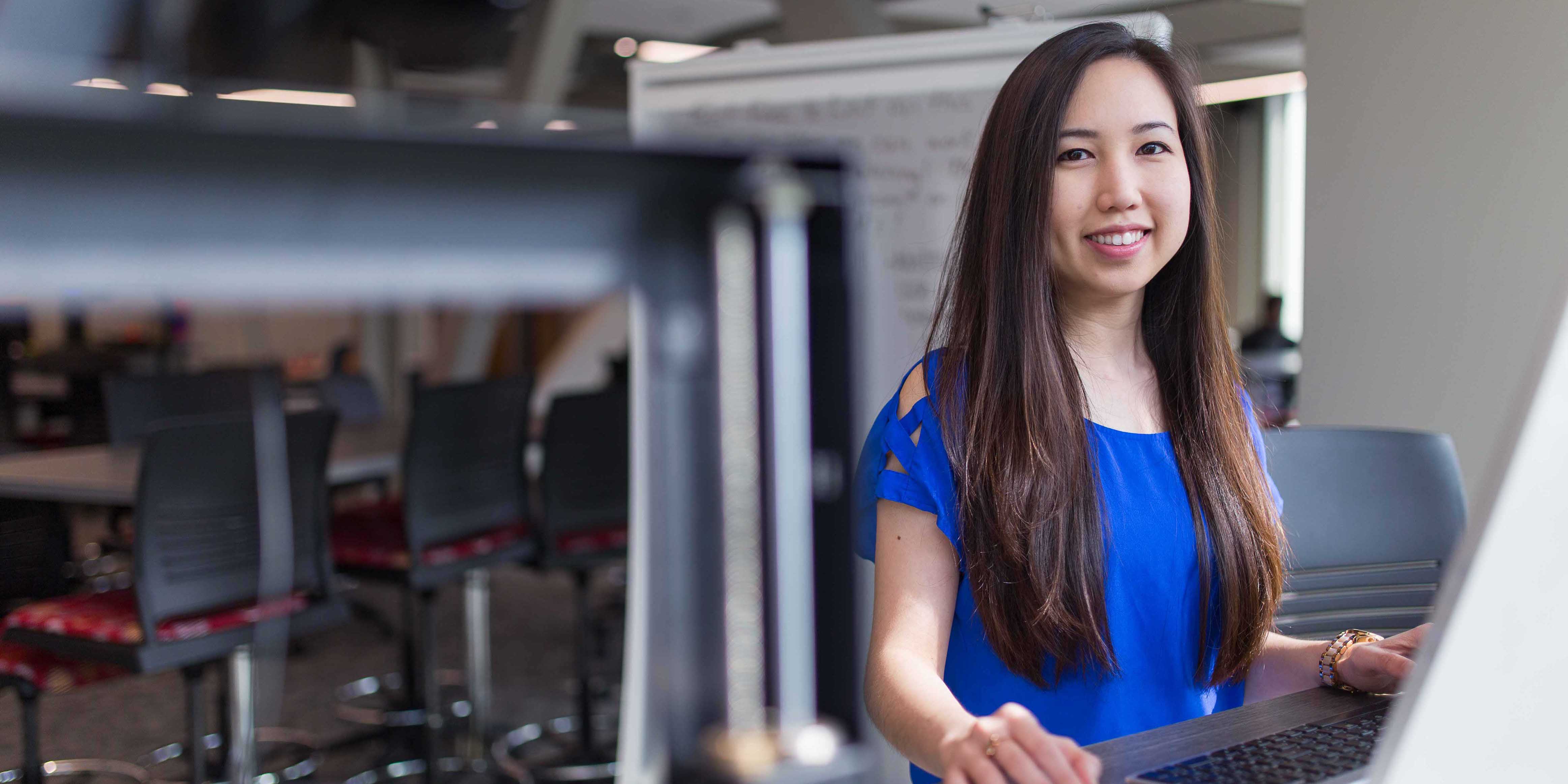 Digital Media Design
4 Years

In-Seat

Charleston
Program Overview
This program is technology-focused, providing a foundation in the study of innovative design work with a focus on social media, web and product development, animation, apps, and 3D printing technology.

Freshman applicants with a 2.5 or higher high school GPA and transfer students with a 2.0 or higher cumulative college GPA are eligible for general admission to UC and will gain direct entry into this program. Students may apply online or download the admissions application.
Program Highlights
You'll develop an understanding of technical knowledge, design skills, and conceptual development in digital media.

The program has a focus on technology, experiential learning, and teamwork. You will work with other majors, learn from faculty from other programs, and work with community mentors.

You will have an opportunity to become a UC Social Media Ambassador, applying what you learn to develop a student-focused social media campaign for the program and the university.

You can join UC's DREAAM Studio and participate in digital workshops, think tanks, student magazine and other activities for UC and the community.
Program Outcomes
Professional Experience

All students can gain practical work experience through a digital media internship based on your area of interest.

Hands-On Learning

You will create tangible products for a variety of users, create comprehensive marketing and social media programs, and develop robust design and technology skills using a variety of tools.

Develop Skills Across Multiple Platforms

You will have the opportunity to learn multiple programs and develop technology for digital media such as web development, social media, animation and motion, 3D prototypes, and app design.
Check out the latest edition of The Eagle –  a student-produced newspaper.