Ways to Give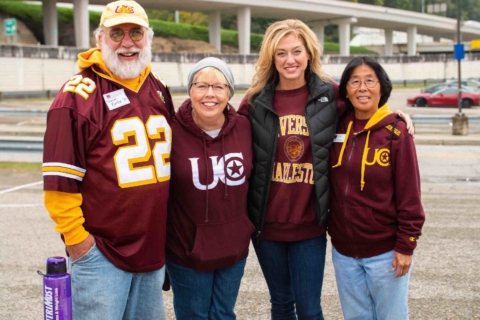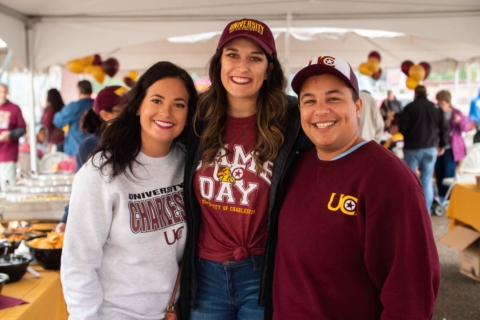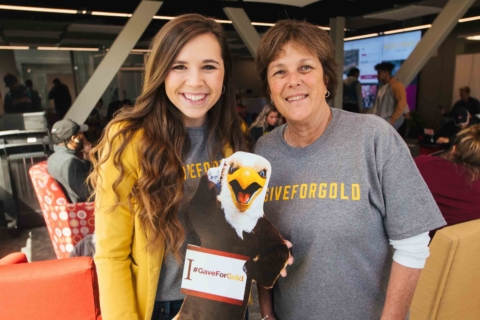 Gifts from alumni, parents, foundations, corporations, students, faculty, staff and friends allow the University of Charleston (UC) to provide an excellent education in a supportive community where students gain practical skills needed for success in life. Your support demonstrates your commitment to UC and allows the University to continue its tradition of educating students for a life of productive work, enlightened living, and community involvement. The University of Charleston is a 501(c)3 charitable organization. All gifts are tax-deductible in accordance with the Internal Revenue Code.
Gifts to UC can be made in the following ways, or you can work directly with Shari Reed, Senior Development Officer, by contacting her at 304-357-0019 or sharireed@ucwv.edu.
UC accepts major credit cards including Discover, MasterCard, Visa and American Express.
Want to donate by credit card but don't want to give online? Just call the Advancement office at 304-357-4735 to provide your information.
Make checks payable to: "University of Charleston" and mail to:
Office of Advancement
2300 MacCorkle Avenue, SE
Charleston, WV 25304
If you would like to apply your donation to a specific program, department or project, please indicate this on the memo line of the check.
Many employers sponsor matching gift programs and will match charitable contributions made by their employees. Let the advancement office know if your employer matches and you can double your impact!
Appreciated stocks and securities can be donated to the university. Contact Shari Reed at 304-357-0019 or sharireed@ucwv.edu for stock transfer instructions.
Gifts can be sent to UC directly via wire transfer. Contact Shari Reed
at 304-357-0019 or sharireed@ucwv.edu for facilitating these types of transfers.
Consider planned giving with bequests, gifts of life insurance and retirement plans, gift annuities, charitable trusts or gifts of appreciated securities. Bequests and other planned gifts have a profound and lasting impact on scholarship, teaching and service at the University of Charleston and are a continuing source of strength and support. Additional information on planned giving can be found here.
The Heritage Society was established in 1990 to recognize and thank alumni, family and friends who have made a bequest or planned gift to the University of Charleston that will provide for generations of students to come. Members of the Heritage Society have endowed faculty chairs and scholarships, helped sustain innovative programs, made possible a variety of academic initiatives and transformed the architecture on campus. As a member, you will be invited to special events on campus and receive periodic updates from the University.
Through the Heritage Society, the University recognizes and thanks visionary donors, promotes the benefits of estate and financial planning, and draws attention to the vital importance of building the University of Charleston's future. There are three levels of recognition within the Heritage Society.
The Platinum Circle is our highest level of recognition, for those who have notified the University that they have made planned gifts and also have endowed an academic scholarship.
The Gold Circle recognizes donors who have notified the University that they have committed gifts through planned giving.
The Silver Circle recognizes donors who have established an endowed scholarship for the benefit of our students.
Please contact Shari Reed at 304-357-0019 or sharireed@ucwv.edu for assistance.