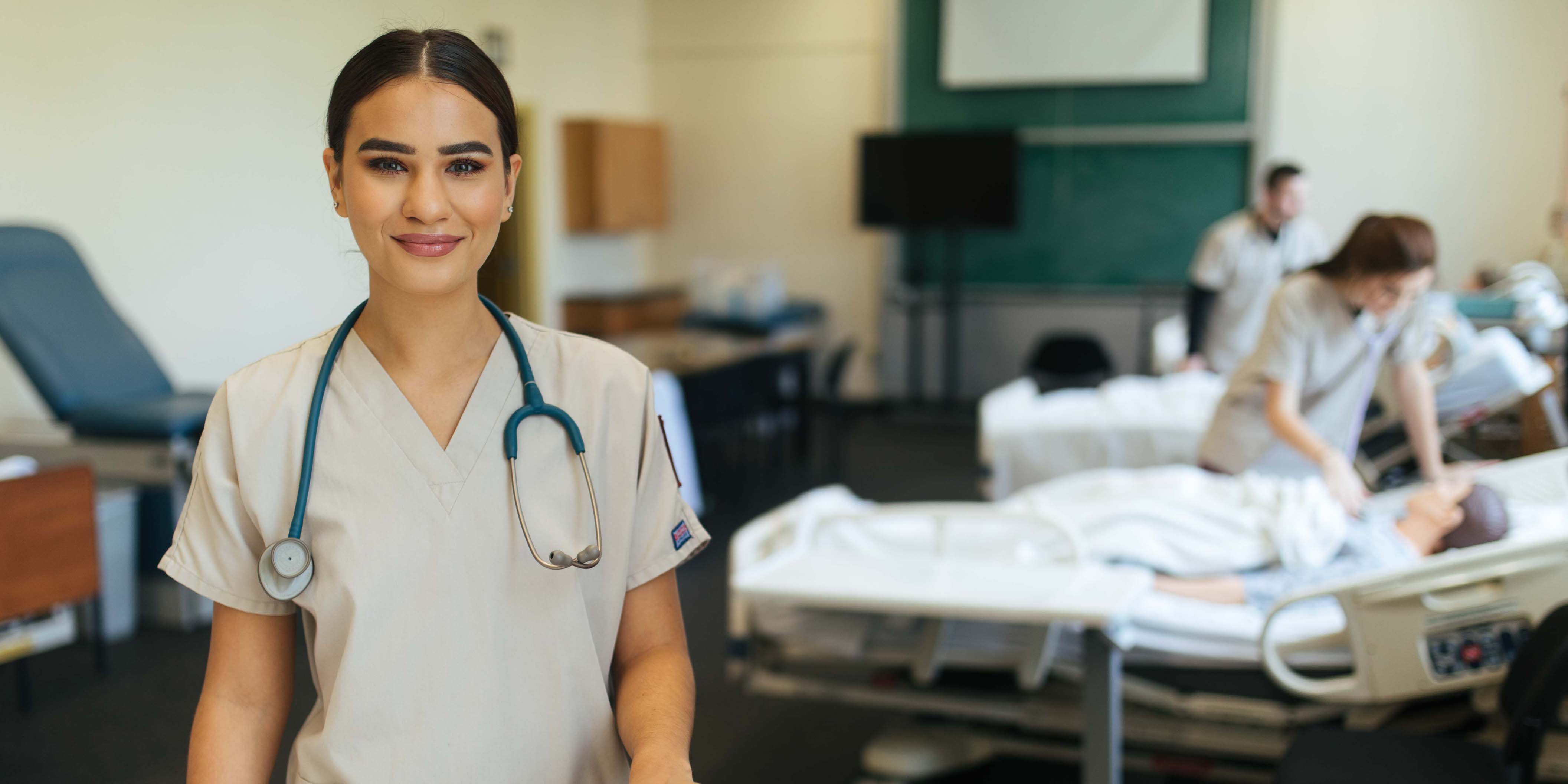 Nursing (BSN)
4 Years

In-Seat

Charleston

1:8-10 Faculty to Student Ratio
Program Overview
Our traditional, four-year BSN program offers an exceptional nursing education to meet the diverse and changing health care needs of the community. We provide opportunities for skill development and outstanding clinical rotation experiences at several different healthcare facilities (including a level 1 trauma center, free standing women and children's hospital, and more). Students, upon graduation will be prepared to take the NCLEX-RN Licensing exam to become a Registered Professional Nurse (RN).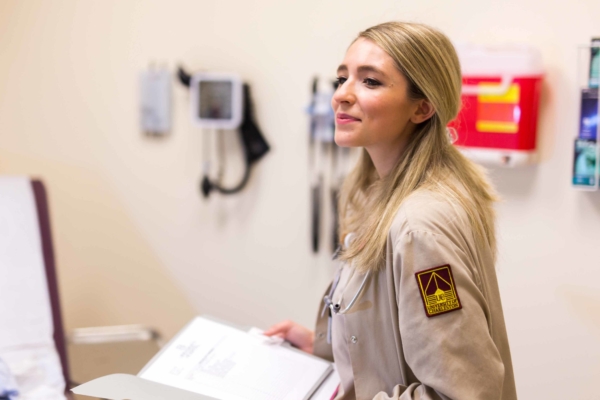 Freshman applicants with a 2.5 or higher high school GPA and transfer students with a 2.0 or higher cumulative college GPA are eligible for general admission to UC. Students may apply online or download the admissions application.

To qualify for admission into the BSN program, students are required to complete an application and meet the following criteria by the third Wednesday in March.
Students must gain full admission to the University of Charleston before applying for admission to the BSN Program.
Admission into the BSN Program occurs by application before the beginning of the sophomore course sequence. Applicants must be academically admissible or re-admissible.
GPA: 2.5 cumulative average.
Must earn a "C" or higher in all required freshman-level courses.
The student will be required to take the TEAS examination and score a minimum of 60% or higher in order to be eligible to apply to the program. There can be a total of 3 TEAS testing attempts between January and December, and a 60-day waiting period must occur between each attempt. There is preparation available on the ATI testing site, as well as self-remediation. Read more information related to the TEAS exam. For a full listing of specific dates and times at both locations, and to register, see the registration site
A copy of your high school transcript, diploma, GED, or TASC.
Students wanting to prepare for the TEAS exam before testing may order a study guide from http://www.atitesting.com.  TEAS exams are scheduled by the University of Charleston Capito Department of Nursing located on the 4th floor of Riggleman Hall and can be contacted at 304-357-4979.  Read more information related to the TEAS exam.  For a full listing of specific dates and times at both locations, and to register, see the registration site.
 Complete the required freshman-level courses
Transfer Nursing Students 
Students currently enrolled in an accredited nursing program, who are requesting to transfer to UC must submit an application and all required documents.
To be considered for admission, a transfer nursing student must submit the following requirements:
Confirmation of your acceptance as a student to UC*
An official copy of all of your previous college/university transcripts*
An official copy of your high school diploma, GED or TASC*
Transfer equivalency from the UC admissions office with verification of a 2.5 cumulative transfer grade point average
A copy of your score on the Nursing Entrance Exam (TEAS), applicants must achieve a minimum TEAS score of a 60% or higher
Visit our general transfer admission requirements page to learn more.
*Must complete UC general admission requirements with UC Admissions Office before submission of this application.
Please submit your completed application and required documents to:
Kennita Thomas, BS Administrative Assistant
Capito Department of Nursing University of Charleston
127 B Dye Drive
Beckley, WV 25801
304-352-0061
kennitalthomas@ucwv.edu
Evaluation of Credits 
The BSN Department of Nursing reserves the right to evaluate all transfer credits. Additional departmental testing may be required to determine proficiency and placement. The BSN faculty will assess competency levels for placement in the program. Students who transfer into the BSN program MUST complete a minimum of 30 credit hours at the University. All transfer students must be able to complete the program within 150% of the time the first nursing course was taken.
Admission Notification
We will respond to your application with a letter of decision within two weeks from the application deadline.
Download the BSN UC Nursing Application
*Download the Nursing Student Handbook
Inclement Weather Addendum to Nursing handbook 2020-2021
Nursing Student Handbook Transfer Policy p.16-17
*For the Senior Spring Semester of the 2022-2023 BSN Program, the NURSB Practicum II and Practicum II Lab courses should be NURSB 465 and 465L. Please make a note for this academic year. The appropriate changes will be made to the 2023-2024 Capito Department of Nursing Handbook to reflect NURSB 465 and NURSB 465L for Practicum II and Practicum II Lab.
Program Highlights
NCLEX-RN passage rate above state and national average.

Nationally accredited by the Accreditation Commission for Education in Nursing (ACEN).

More than 50 years' experience educating over 3,000 nurses.

Clinical experiences in the state's only Level I trauma center and the only free-standing Women's and Children's hospital.

Several premier health care facilities are less than ten minutes from campus, providing high-quality clinical rotations.

Ranked 2 out of 26 registered nursing programs in West Virginia by registerednursing.org.
Program Outcomes
Pass Rates

2019 – 95.45%

2018 – 100%

2017 – 96.15%

Completion Rates

2019 – 95.83%

2018 – 98%

2017 – 91%
The Bachelor of Science in Nursing (BSN) program at the University of Charleston is accredited by The Higher Learning Commission (HLC).
The Higher Learning Commission (HLC)
230 South LaSalle Street
Chicago, IL 60604
1-800-621-7440
www.hlcommission.org
The (BSN) program is fully accredited by:
The West Virginia Board of Examiners for Registered Professionals Nurses
90 MacCorkle Avenue Ave., SW
Suite 203
South Charleston, WV 25303
304-744-0900
1-877-743-NURS (6877)
FAX: 304-744-0600
rnboard@wv.gov
http://www.wvrnboard.wv.gov
The Baccalaureate Degree nursing program at the University of Charleston at the Charleston Campus located in Charleston, West Virginia is accredited by the:
Accreditation Commission for Education in Nursing (ACEN)
3390 Peachtree Road NE, Suite 1400 Atlanta, GA 30326
(404) 975-5000
The most recent accreditation decision made by the ACEN Board of Commissioners for the BSN nursing program is Continuing Accreditation with Conditions.
View the public information disclosed by the ACEN regarding this program at http://www.acenursing.com/accreditedprograms/programsearch.htm.
Nurse Licensure Guidance tool, provides information for either domestically-educated or internationally-educated nurses who want to be licensed in your states/jurisdictions.
Meet the Faculty
Meet the Faculty